25 Police Officers Get Jail Time For Brazil Prison Massacre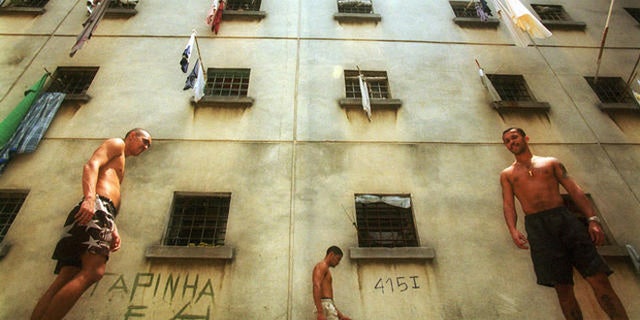 São Paulo – The saga of the 1992 riot at São Paulo's Carandiru prison continued when 25 Brazilian police officers were found guilty on Saturday of killing 52 inmates.
Judge Rodrigo Tellini de Aguirre Camargo sentenced each of those convicted to prison terms of 624 years, though no one can serve more than 30 years in prison under Brazilian law. Their attorney told reporters she would appeal and the officers remain free pending the outcome of their appeal.
It was the second trial involving what has been dubbed the Carandiru massacre in which 111 prisoners died.
In April, 23 officers were sentenced to prison terms of 156 years each. And another 31 officers will be tried in the coming months in connection with the slayings at the now-defunct prison.
In 2001, police Col. Ubiratan Guimaraes, was sentenced to 632 years in prison for using excessive force when he ordered police to quell the rebellion. But a São Paulo state appeals court overturned the conviction in February 2006 based on arguments that Guimaraes was only following orders.
Guimaraes was found dead in his São Paulo apartment seven months later with a gunshot wound to the chest. His girlfriend was tried on homicide charges last year and acquitted.
The riot began with a brawl between rival groups of inmates and mushroomed into an uprising that quickly spread through the penitentiary, which was built to hold fewer than 4,000 inmates but was housing nearly 8,000. The riot raged for around three hours before more than 300 officers invaded the facility, gunning down more than 100 inmates in the space of around 30 minutes. Autopsies showed the dead were riddled with an average of five bullets. No police officers were killed in the incident.
The prison was torn down 10 years after the massacre and transformed into a park.
Based on reporting by The Associated Press.
Follow us on twitter.com/foxnewslatino
Like us at facebook.com/foxnewslatino