11 hostages in Philippine Muslim clan feud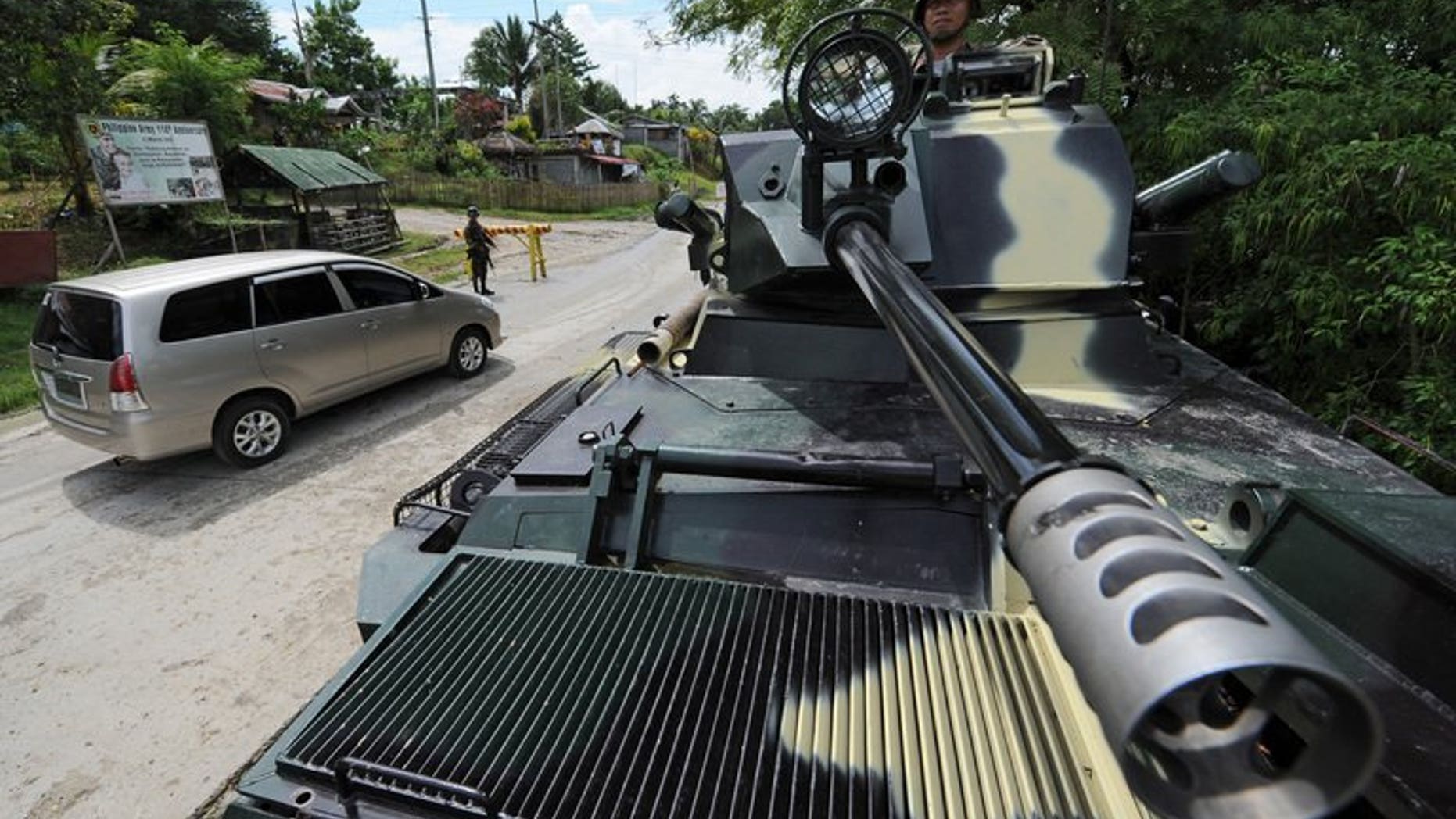 ZAMBOANGA, Philippines (AFP) – Armed Muslim clans in the strife-torn southern Philippines are holding 11 people, including several children captive, as part of a decades-long feud, the military said on Friday.
The tit-for-tat kidnappings are part of a battle for land between two clans that began 30 years ago on Basilan, a small, remote island dominated by Islamic militants and separatist rebels, said Colonel Rodrigo Gregorio.
The feud has previously led to exchanges of gunfire and claimed about 20 lives from both sides, according to Gregorio, the regional military spokesman.
"Hopefully, there won't be any violence. The two sides are still talking," he told AFP.
The latest hostilities began on Tuesday when three daughters of clan leader "Commander Hassan" were abducted by a rival family on Basilan, said Gregorio.
Hassan's armed followers retaliated by abducting 12 members of the rival clan, including seven children on Thursday.
Gregorio said the local government and military were negotiating with both sides and had successfully obtained the release of four children.
The ages of the kidnapped children ranged from five months to 15 years, the military said. But it was not clear which of them were released.
They are still trying to get the two rivals to release the rest of the captives while preventing any new outbreak of fighting, Gregorio added.
Commander Hassan is a member of the Moro National Liberation Front, a former Muslim separatist rebel group, but the feud does not involve his organisation, the military said.
Muslim clans in the southern Philippines are well known for waging prolonged feuds, typically over land, political power or influence. They often use armed followers to attack each other.
Such feuds in the southern Philippines, which the country's Muslim minority regard as their homeland, claimed more than 5,500 lives and displaced thousands between the 1930s to 2005, according to a study by the Asia Foundation.
During such feuds, the government including the military, typically tries to negotiate for peace between rival sides rather than move to apprehend the contending parties.