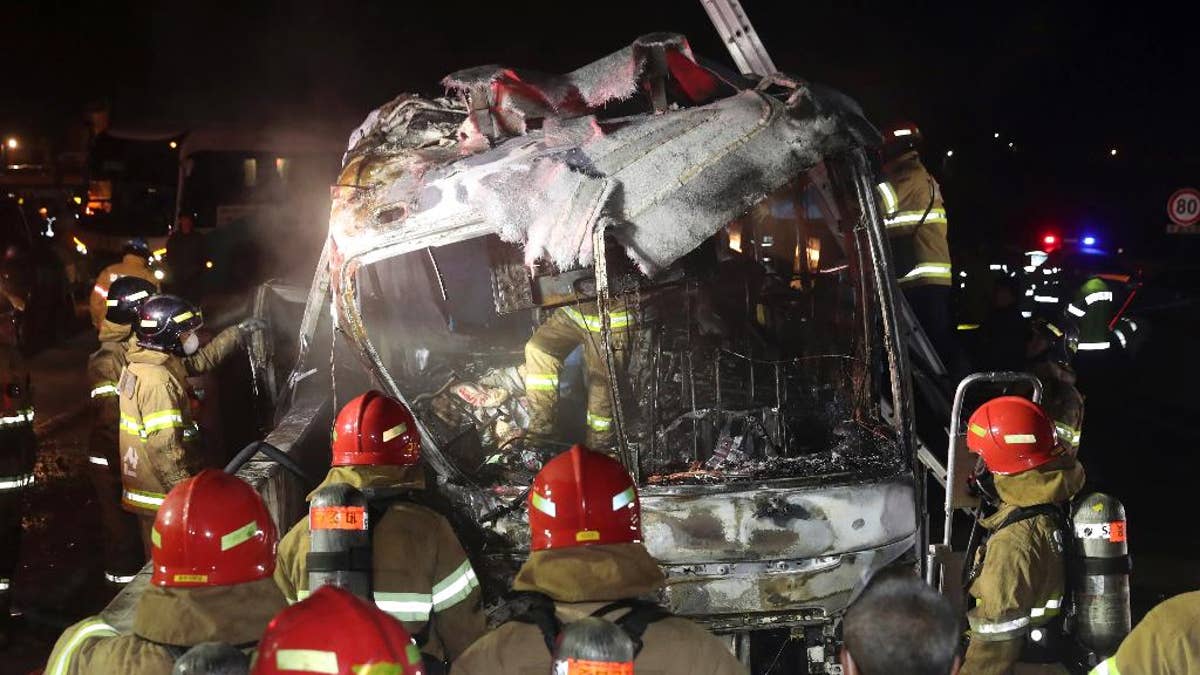 SEOUL, South Korea – South Korea's safety agency says 10 people were killed and nine others were injured after their bus caught fire on a highway.
The Ministry of Public Safety and Security says 21 people, including the driver, were on the bus when it smashed into the guardrail and caught fire on the Gyeongbu Expressway near the southeastern city of Ulsan on Thursday night.
Ulsan officials say the passengers are retirees of a petrochemical company and their spouses who were returning home from a tour to China.
The exact cause of the fire was under investigation, but authorities suspect it started after a ruptured tire caused the bus to hit the guardrail, with the friction from the bus sliding sparking flames.
Ulsan officials say the injured were treated with smoke inhalation and burns.