"Bomb cyclone" slams heartland, cutting power and disrupting travel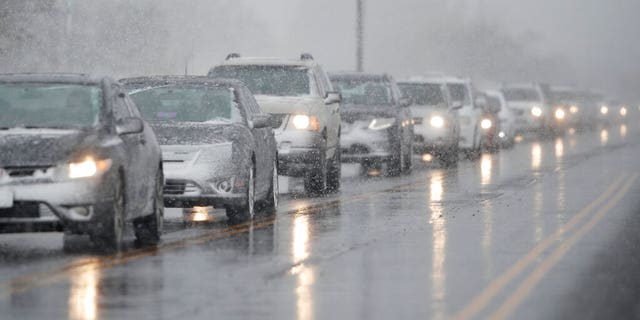 A "bomb cyclone" walloping the Midwest this week is expected to continue through Friday, bringing an onslaught of rain, thunderstorms, and wind to the Northeast and hazardous fire conditions farther south, according to weather reports.
Early-morning thundersnow hit South Dakota on Wednesday, with one region reporting 18 inches of snow. Elsewhere in the state, high winds caused four to five feet snow drifts, according to AccuWeather. Officials have closed Interstate 29 from Brookings in east-central South Dakota to the North Dakota border.
Numerous traffic crashes were reported in northeastern South Dakota, and the storm knocked out power to thousands of homes and businesses in Sioux Falls.
'SIGNIFICANT' WINTER STORMS THREATENS BLIZZARD CONDITIONS ACROSS CENTRAL US IMPACTS UP TO 200 MILLION AMERICANS
"We're calling it historic because of the widespread heavy snow. We will set some records," said Mike Connelly, a weather service meteorologist in Aberdeen, South Dakota.
Elsewhere throughout the Rockies and Plains states, heavy snow and strong winds have made it difficult, if not impossible, to travel threatened to swell rivers in the Midwest that flooded after March's drenching. On Wednesday, flights throughout the area were either delayed or canceled, leaving thousands of fliers stranded.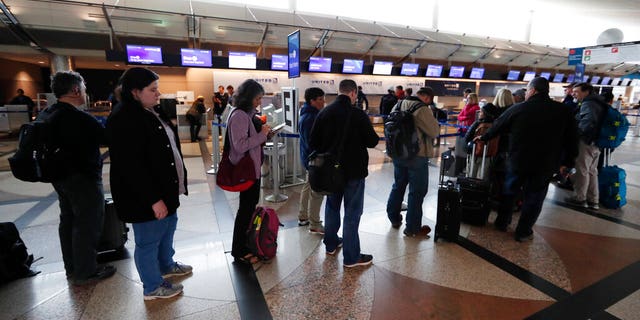 Colorado Gov. Jared Polis on Wednesday activated the National Guard in case troops are needed to rescue stranded motorists. Guard officials said that 50 soldiers and 24 vehicles will be positioned in the eastern part of the state, including vehicles with tank-like tracks for treading deep snow.
The Colorado Department of Transportation said highway closures are likely with a blizzard warning in place through Thursday morning. Local governments, including in Denver and Cheyenne, Wyoming, and state government in the Denver area are closing offices early to give workers time to commute before conditions worsen.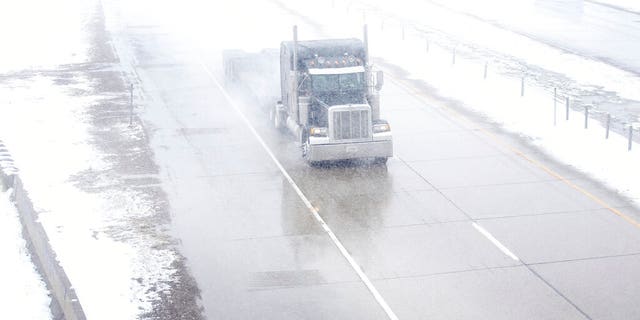 In Nebraska, the State Patrol was sending additional troopers into the state's panhandle, and officials closed Interstate 80 in that region.
"This storm is going to be dangerous," Patrol Maj. Russ Stanczyk said.
Nebraska Gov. Pete Ricketts extended five weather-related executive orders until May 15 to help communities gain fast access to the state's emergency resources. Minnesota Gov. Tim Walz said "the National Guard stands ready" to rescue any stranded motorists.
Snow is expected to extend from northeast Colorado to the upper peninsula of Michigan by Thursday night. By the end of the week, heavy rain and thunderstorms will have made its way to the Northeast, according to AccuWeather.
The Associated Press contributed to this report.