Utah man hits dog with hammer after pup stole food off plate: police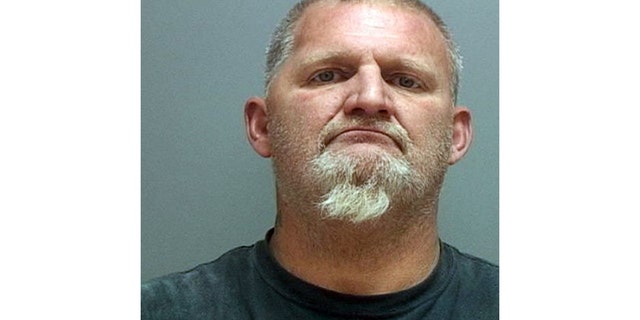 The Utah man who allegedly hit his girlfriend's dog "multiple times" with a hammer after it snatched food off his dinner plate has been charged.
In August, Stanley Jocelyn, 50, from Millcreek, reportedly set his dinner plate on a living room table. Shortly after, his girlfriend's dog, Temper, "ate the steak off his plate," Fox 13 reported.
"Upon defendant making a move towards Temper, the dog bit him. Jocelyn then retrieved a hammer and repeatedly struck Temper in the head," a probable cause statement reads, according to KUTV-News.
INVESTIGATORS SEEK ANSWERS IN DEATH OF YOUNG COUPLE FOUND IN GRAND CANYON
Jocelyn's girlfriend, who has not been identified, reportedly screamed "you killed the dog," and authorities later said the animal's blood was found on a sofa in the home, as well as in the kitchen.
A neighbor took Temper to a local veterinary clinic, where he reportedly underwent surgery for a "crushing injury to his skull," as the dog had a large wound on his skull and was "bleeding from one or both nostrils," veterinarians said, according to Fox 13.
Jocelyn was charged Friday with torture of a companion animal, according to KUTV-News.