Trump campaign manager Conway grand marshal of Christmas parade in New Jersey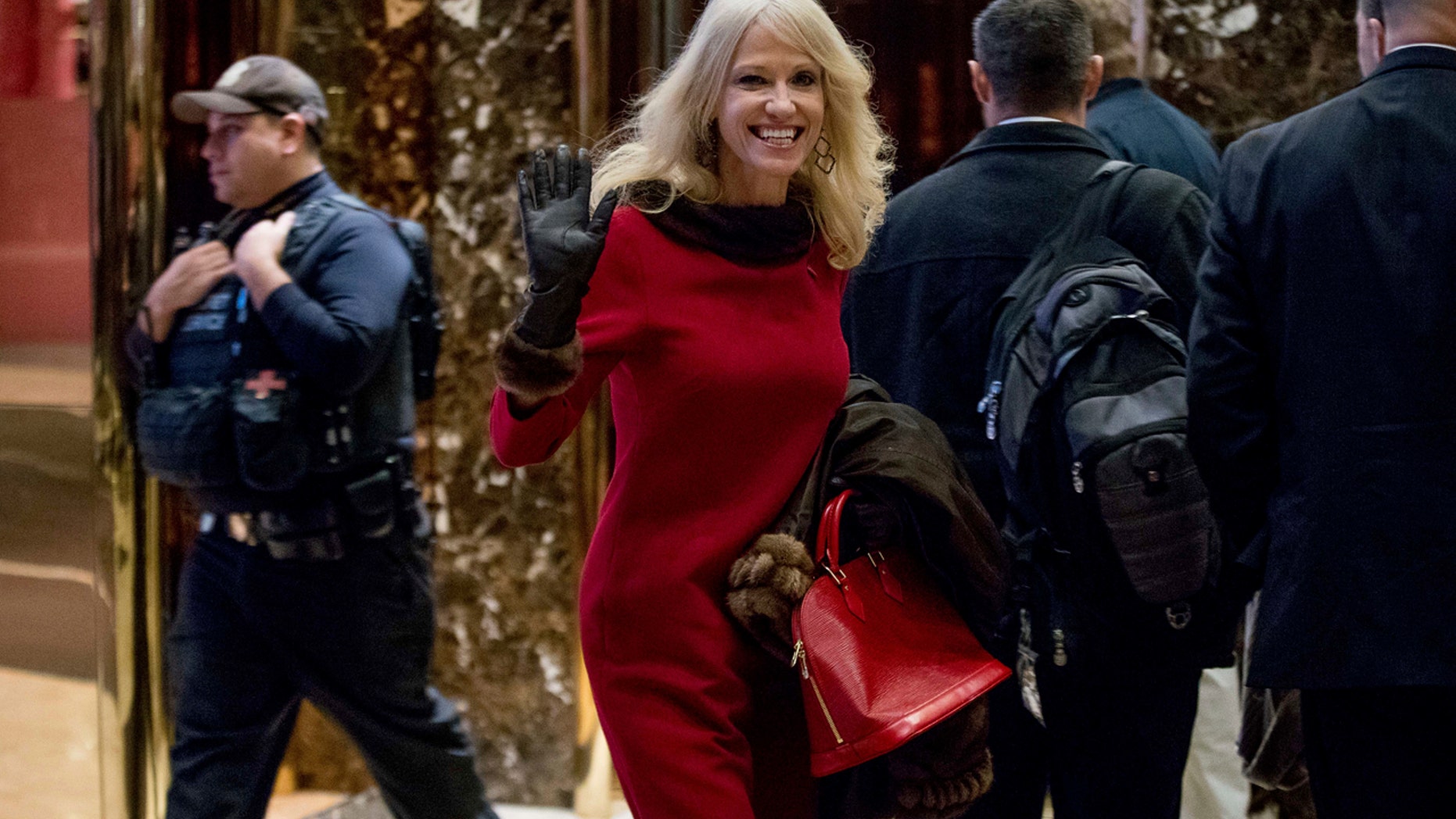 President-elect Donald Trump's campaign manager returns to her home state of New Jersey to lead a Christmas parade on Saturday.
Kellyanne Conway was grand marshal of the parade in Hammonton. She also received a key to the city.
Conway asked the parade crowd to "pray for our outgoing president and vice president" and "our new president and vice president." She also asked people to "do something special this holiday season," suggesting the crowd write a thank you note to a soldier or buy a coat for someone in need.
Conway mostly steered clear of politics during her brief remarks.
The Hammonton Fire Department says Conway was raised in Atco and graduated from St. Joseph's High School in Hammonton in 1985.
"Spread the real cheer and the generosity and the sheer love that comes from being in Hammonton," Conway said.
An anti-fascist group said it had plans to protest what it says is the politicization of the parade. The group, South Jersey Antifa said Conway is not an "acceptable role model."
"We call on the Hammonton Fire Department to drop her," the group posted on social media before the event.
The NJ.com reported that there was some protest signs, one in particular reading "No room for racist rhetoric." The website said that there was also signs in favor of Conway.
Conway regularly appears in the media on behalf of Trump and has even been spoofed on "Saturday Night Live."
The Associated Press contributed to this report.