Texas high school shooting injures multiple, suspect in custody, Arlington police say
Shooting happened at Timberview High School in Arlington
A suspect who fled after opening fire inside a Fort Worth-area high school, which sent students and staff running for their lives, was taken into custody Wednesday after an hours-long manhunt, authorities said.
Arlington police say cell phone video obtained from a student shows that a fight broke out inside a classroom at Timberview High School around 9:15 a.m. Wednesday before 18-year-old Timothy George Simpkins drew a weapon. He fled the scene and was believed to be driving a 2018 Silver Dodge Charger.
Authorities said Simpkins was caught following a manhunt and is expected to be charged with three counts of aggravated assault with a deadly weapon. He was being questioned by detectives Wednesday afternoon, officials said. He is expected to appear before a judge Thursday. He is being held on a $75,000 bond, according to Arlington police jail records.
Law enforcement says multiple people were hurt and some were transported to area hospitals. Three people were taken to hospitals – two with gunshots wounds who were undergoing surgery, Fox affiliate KDFW-TV reported. The victims include a 15-year-old boy in critical condition, a 25-year-old man in good condition and a teenage girl in good condition.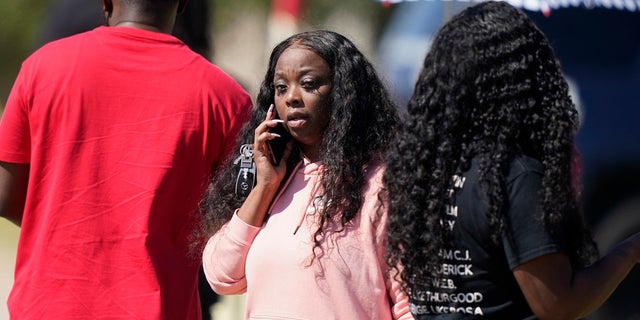 A pregnant teacher was injured in a fall and was treated at the scene, the news outlet reported.
Arlington Mayor Jim Ross told Fox News by phone that two people were still in surgery, while the third was treated and has since been released. Authorities were processing students from the school, as parents waited about four miles away at a performing arts center. Students will eventually be bused there to reunite with family.
TEXAS NATIONAL GUARD TAUNTED BY SUSPECTED CARTEL MEMBERS WIELDING AK-47S NEAR BORDER, OFFICIALS SAY
Under Texas law, it is illegal for the shooter to have or purchase the gun used in the shooting at Timberview High School, Texas Gov. Greg Abbott said at an unrelated press conference Wednesday. Ross added that the suspect was illegally in possession of a firearm on school premises. The mayor said he was "confident law enforcement will be finding him and apprehending him."
A new Texas open carry law, which went into effect on Sept. 1, applies only to those aged 21 and older.
"As law enforcement continues their investigation, our hearts go out to the victims of this senseless act of violence," Abbott said in a statement.
Arlington Police initially confirmed it was on the scene of a shooting at the high school and its officers were carrying out a "methodical search" and working closely with ATF (Bureau of Alcohol, Tobacco, Firearms and Explosives), the Mansfield Independent School District, which has its own police department, the Mansfield Police Department, Grand Prairie Police Department and other agencies.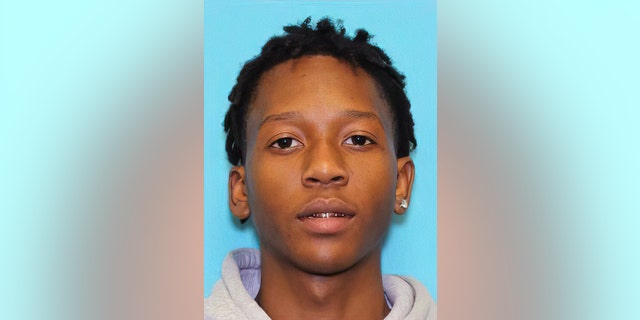 A spokeswoman with the Mansfield Independent School District earlier Wednesday morning confirmed to Fox News Digital by phone that there was a "police situation" at Timberview High School. She said "the school is on lockdown, students and staff are in their classrooms and offices are locked down, and no visitors are being admitted at this time," but declined to provide any additional updates at that time.
By Wednesday afternoon, the school district released a statement saying the "all clear" had been given at the school. Students were being escorted onto buses and parents or guardians of students at Timberview and Early College high schools were being asked to pick up their student at the Mansfield ISD Center for the Performing Arts.
All after-school activities were canceled Wednesday.
CLICK HERE TO GET THE FOX NEWS APP
Counseling services will be made available to students and parents at the reunification location, the school district said.
This is a breaking news story. Check back for updates.