Teens charged in murder of Philadelphia 15-year-old who was shot in head getting water from family car
Toomey's father previously blasted Philly DA Krasner for failing to keep gun offenders behind bars
NEWYou can now listen to Fox News articles!
Two teenagers are facing murder charges for allegedly shooting 15-year-old Sean Toomey in the head outside of his Philadelphia home while he carried groceries inside for his family.
Last week, Philadelphia District Attorney Larry Krasner announced that Daniel Gardee and Saahir Teagle – both 17 years old — were in custody and would be prosecuted for the Toomey's March 24 murder.
The two teen suspects have since been tied to an attempted robbery of a woman at an ATM as well as an attempted car theft from an apartment complex parking lot. Residents described hearing shots fired into the air on the same day Toomey was later found lying outside his family's home in the 6200 block of Mulberry Street in Northeast Philadelphia with a gunshot wound to the head.
The 15-year-old, whose family said had gone outside to carry a case of water in from the family's car, was rushed to Jefferson-Torresdale Hospital, where he succumbed to his injuries the next afternoon.
Four 9mm fired cartridge casings were recovered, but no weapons were recovered from the scene.
NYC CHINESE FOOD DELIVERYMAN'S ACCUSED KILLER MIGHT POST BAIL AFTER DUCK SAUCE DISPUTE TURNED DEADLY: REPORT
On March 29, Gardee was arrested by Miami Beach Police for battery and disturbing the peace, though he was not identified as a suspect in Toomey's killing at that time.
Weeks later, Philadelphia police responded to an incident at an Airbnb where several firearms were recovered and Teagle and Gardee were both taken into custody. Teagle was arrested and charged for illegal firearm possession and his firearm was recovered by police, though he had not been identified as a wanted suspect for Toomey's murder at that time.
Prosecutors said ATF agents arrested a man in Philadelphia on June 9 for carjacking and related offenses. The suspect later provided information related to a March 24 attempted ATM robbery with two of his friends. The April 14 Airbnb incident helped investigators piece together Gardee and Teagle's roles in the fatal shooting of Toomey.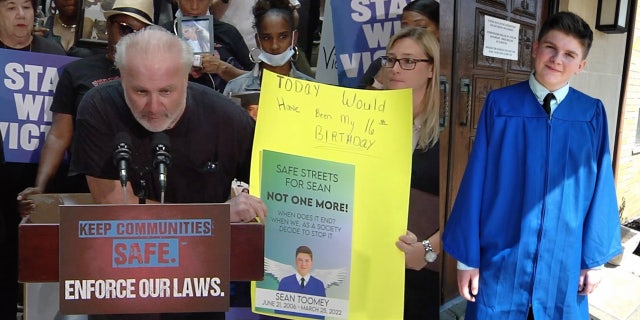 The third individual is not believed to have participated in Toomey's shooting or believed to have been with Gardee and Teagle at the time, prosecutors said.
The district attorney's office approved murder charges for Gardee and Teagle on June 13, and Toomey's family was notified that day of the arrest warrants being issued. No arrests were made at that time.
Gardee turned himself in to Philadelphia police on June 22. He was arraigned for murder, conspiracy and related charges connected to the fatal shooting. Teagle was in custody in Camden County, New Jersey, where he was under court supervision and was to be transported back to Philadelphia for arrest and arraignment on murder and related charges, the district attorney's office said in a press release.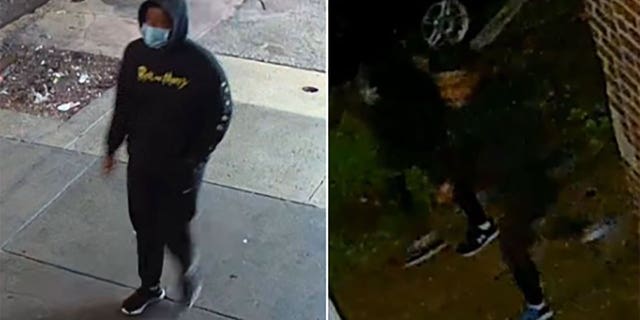 The announcement comes after Toomey's father, John Toomey, and relatives of Philadelphia violent crime victims gathered in the rotunda of the state capitol building in Harrisburg, Pennsylvania, for a press conference earlier this month blasting Krasner and calling for his ouster over a growing sense of lawlessness in what was once known as the City of Brotherly Love.
"It's all about culpability. Us as people in this country, all we can do is raise our kids the best we can. That's it. That's the best we can do. And we demand something from government – someone who commits terrible acts like this and the ones behind me should be in prison," the elder Toomey said.
"The DA's culpable. It's not his responsibility to act as a defense attorney for those who are in jail," the slain boy's father added. "He's culpable to us, this man. This individual calls himself a man. Who's going to bring back him — my boy? Let's impeach this son of a b****."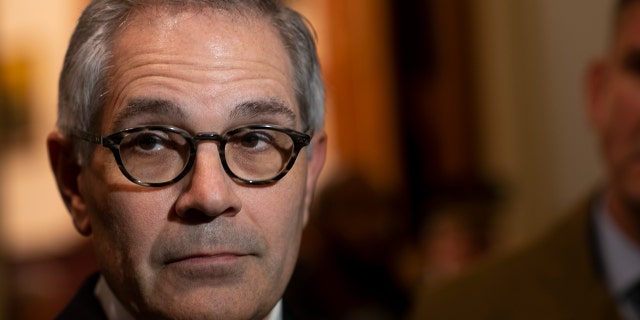 In announcing the arrests and charges in Toomey's killing, Krasner released a statement pointing to the flow of illegal guns into Philadelphia and not his own failure to keep illegal gun offenders behind bars.
"Sean Toomey was a child full of promise and hope, like all children. The great potential he held was extinguished in a snap by strangers with firearms," Krasner said in a June 23 statement. "Sean Toomey should be alive today and looking forward to the rest of his life. To those who knew and loved him: The loss of Sean's life is a grave injustice, and we are heartbroken and outraged by his death."
CLICK HERE TO GET THE FOX NEWS APP
"I want to thank our law enforcement partners including the Philadelphia Police and ATF Philadelphia for their work on this complex investigation. When unregistered and untraceable guns flow like water because of permissive gun laws that favor industry profits over people's lives, seemingly random shootings that are not captured on camera or seen by witnesses can be challenging to solve," Krasner added. "As my office seeks accountability in court for those who pull the trigger and destroy human lives, we will also continue to relentlessly advocate for the gun safety regulations majorities of Americans support and our communities deserve."