Serial killer's letters may have sped up execution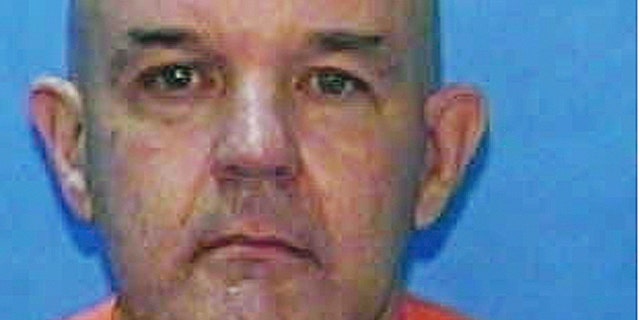 NEWYou can now listen to Fox News articles!
VERO BEACH, Florida – Serial killer David Alan Gore is set to be executed sooner than he expected, in part because he could not stop bragging about raping and murdering four teenagers and two women in Florida three decades ago.
An author published the inmate's grotesque letters, and a newspaper columnist and editorial board brought the case to the attention of Florida Gov. Rick Scott. The Republican promptly signed the death warrant, even though more than 40 other men have been on death row longer.
Gore is set to die April 12.
"Those letters are so disturbing and so insightful into who this person is," said Pete Earley, who recently published some of the letters in his book "Serial Killer Whisperer." `'Gore, actually, he talked his way into the death chamber."
Tony Ciaglia wrote to Gore and other serial killers on a whim after suffering a severe head injury as a teenager, in an effort to better understand them.
He began exchanging letters with Gore about five years ago and received about 200 pages in all. Most in the book are too graphic to quote. In one, Gore described step-by-step how he and his cousin abducted two 14-year-old friends and sexually assaulted them.
"I drug both bodies into the woods where I disposed of them. Oh and you can believe, I collected hair. It took a couple days to recover from that. It was a perfect experience," Gore wrote.
In another letter, Gore described his uncontrollable desire to kill.
"It's sort of along the lines as being horny. You start getting horny and it just keeps building until you have to get some relief," Gore wrote. "That is the same with the URGE to kill. It usually starts out slow and builds and you will take whatever chances necessary to satisfy it. And believe me, you constantly think about getting caught, but the rush is worth the risk."
Scripps Treasure Coast Newspapers columnist Russ Lemmon, who has written about the Gore case, published a column for a few Florida newspapers on the day the editorial board had an interview with the governor. They talked about the book.
The board asked Scott if he had considered signing Gore's death warrant. The governor promised to look into it.
Meanwhile, letters poured into Scott's office, many of them mentioning the prison correspondence.
"Pete Earley provides compelling evidence that David Gore relishes every detail of his heinous murders," wrote Ralph Sexton, whose nephew was married to one of the women killed.
About a month after the editorial board meeting, Scott signed Gore's death warrant.
Gore's attorneys are now appealing, arguing in part that the governor's decision to sign the warrant was unfairly influenced by the editorial board.
A spokeswoman for Scott said he had not read the book.
Ciaglia said Gore blamed him after the death warrant was signed. Ciaglia said he is opposed to the death penalty.
"I told him that I did not actively pursue it. That there's a lot of people -- because you did some really, really bad things -- there's a lot of people that hate you and they want to see you executed and they used these letters to get people's attention as to the horrible crimes that you committed," Ciaglia said.
"The only person you can blame is Gore himself," Earley said. "His candor and his lack of compassion, empathy and remorse is stomach--churning."