Prosecutor urges Indiana community to remain calm amid search for suspect linked to teens' deaths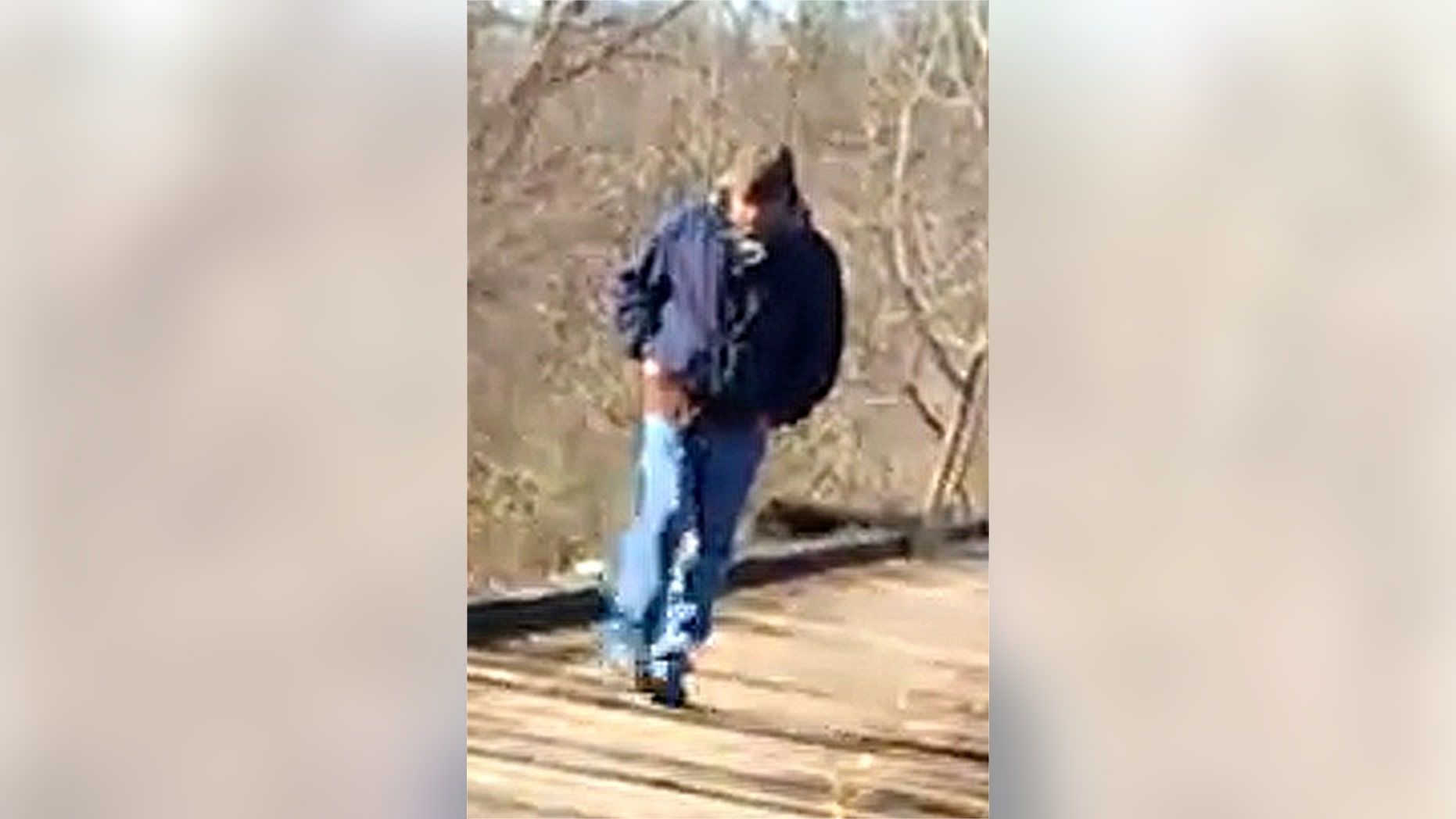 As police search for the killer of two Delphi teenagers, the Carroll County prosecutor is urging the community to remain calm as the investigation continues.
Carroll County Prosecutor Robert T. Ives took to Facebook to remind residents that no one has been charged in the case. He implored residents not to "harass, bother or accuse anyone," especially those who live at a home that was the subject of a search warrant last week.
"No one at the home searched is suspected of committing any crime," Ives wrote Sunday afternoon. "Please, please leave these people alone and let the police work."
On Sunday, Indiana State Police said the man spotted on the trail around the time that 13-year-old Abigail Williams and 14-year-old Liberty German disappeared is a suspect in their deaths. Police previously said they only wanted to talk to the man because he may know something about the case.
The teens were dropped off near the Monon High Bridge last Monday. Family members reported them missing after they failed to show up at a prearranged meeting place. Volunteers and law enforcement agencies conducted a search for the girls, whose bodies were discovered around noon Tuesday.
Authorities originally released a photo of the man on Wednesday. Police don't know his name, but he was photographed on the same walking trail as the teens. He appears to be wearing blue jeans, a dark jacket and hoodie.
Police haven't released specific details about why they think the man is linked the girls' deaths, but they believe he participated in the murders and are appealing to the public for tips.