LAPD names person of interest in viral California Tesla stunt gone wrong
Driver will face hit-and-run charges, once found, the LAPD said
A $1,000 reward is up for grabs for whoever leads Los Angeles police to a TikTok user they say is responsible for a stunt gone wrong involving a Tesla.

A viral video posted to YouTube shows a black 2018 Tesla S-BLM launching 50 feet into the air before crashing into parked cars in the Echo Park neighborhood. It happened Saturday night, according to FOX 11 Los Angeles.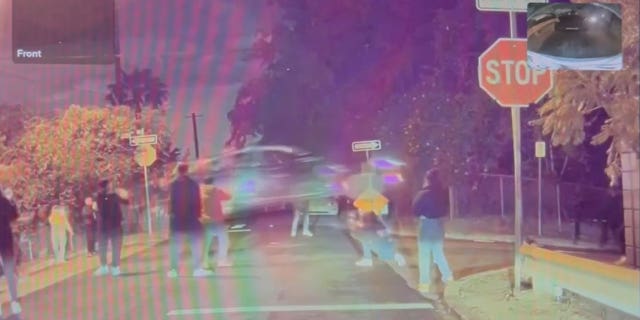 POLICE ISSUE WARNING ABOUT DANGEROUS NEW TIKTOK CHALLENGE SWEEPING US, 1 ARREST ALREADY MADE
"The rented 2018 Tesla was abandoned at the scene," police told KABC-TV.

The driver, now identified as TikTok user @dominyas by most of the tips police received from the public, will face hit-and-run charges once found.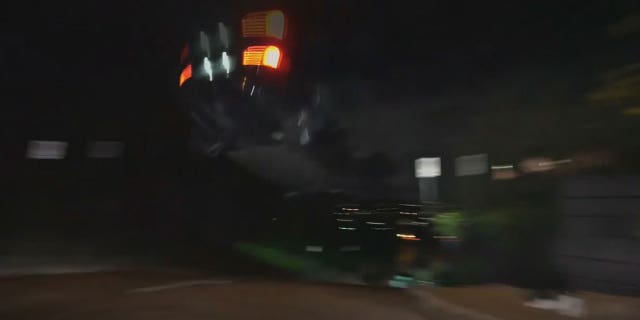 LA COUNTY SHERIFF'S OFFICE HELICOPTER CRASH LEAVES 6 INJURED
Authorities told FOX Los Angeles they have reached out to the person of interest on his social media account "based on the public postings on his account."
While investigators with the Los Angeles Police Department are no longer in need of tips about the suspected driver, they are still asking witnesses of the stunt to come forward.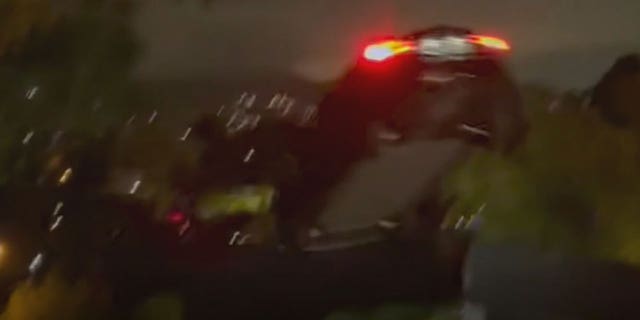 CLICK HERE TO GET THE FOX NEWS APP

The Tesla was totaled while the Subaru suffered back-end damage to its bumper.

The incident took place during a Tesla meet-up arranged online, which called for all Tesla users to meet up at a designated location. Several people filmed the flying car while gathered on the street.