Police nab twin brother school coaches a week apart on child porn charges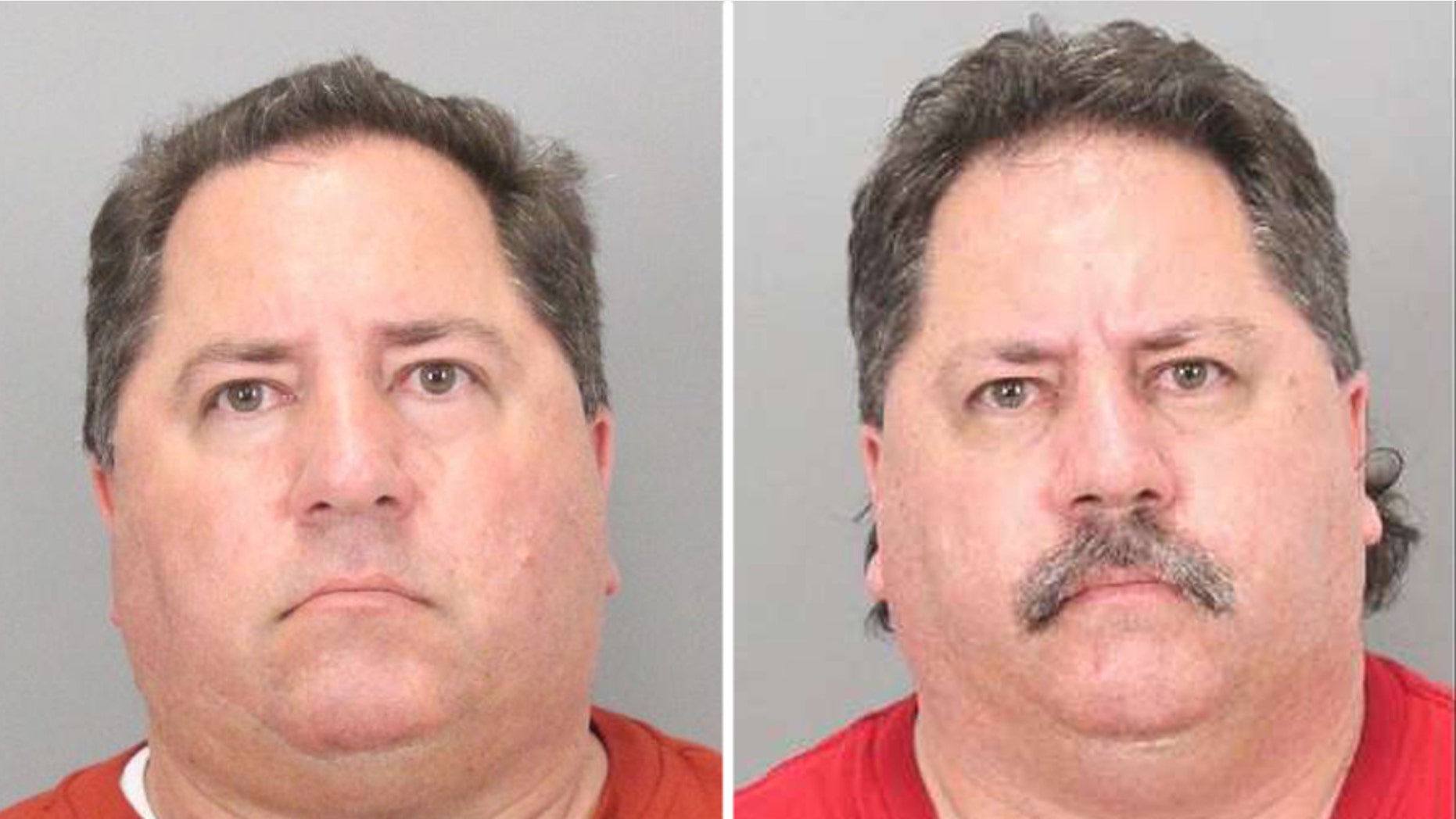 Twin brothers have lost their California school jobs after being busted on child pornography charges a week apart in separate cases.
Clifford and Clinton Pappadakis, both 47 and residents of San Jose, face felony charges of possessing child pornography after their arrests by the San Jose Police Department.
Clinton Pappadakis was arrested this week, a week after his brother.
Clifford Pappadakis was a teacher and cross-country coach at Willow Glen Middle School in San Jose. He was fired Dec. 31 while under investigation, the San Jose Mercury News reported.
'GLEE' STAR MARK SALLING'S ESTATE MAY NOT PAY CHILD PORNOGRAPHY VICTIMS
Clinton Pappadakis was a track coach at San Jose's Oak Grove High School for more than 20 years. The East Side Union High School District said he had been released from his coaching duties following his arrest, according the paper.
Scott Young, a rival coach at Santa Teresa High School, told the paper that Clinton Pappadakis was a respected coach. "This is not something I thought was a possibility," he said. "It's just sad and disheartening."
The investigation against Clifford Pappadakis began in September when parents reported him to school staff, police said. They accused him of taking photographs of female students.
The Mercury-News reported that the principal seized Clifford Pappadakis' school laptop and a USB drive and discovered photos zoomed in the private areas of middle school and high school girls.
The police report says Clifford Pappadakis broke down when he asked the principal for the USB drive back saying that "there were pictures in there that he would not put on the school website," the paper reported.
The charges against Clifford Pappadakis also include taking exploitive photos of school girls, police said.
RETIRED PRIEST WHO FOUGHT AGAINST CHILD SEX ABUSE ARRESTED FOR CHILD PORNOGRAPHY: REPORT
The police report says the pornographic images of children in the possession of Clifford Pappadakis did not appear to have been taken by him, according to the paper.
The unrelated investigation against Clinton Pappadakis also began in September after he was reported to the National Center for Missing and Exploited Children for "suspicious activity," the paper reported.
Police said they executed a search warrant at Clinton Pappadakis' home and discovered child pornography on multiple devices.
East Side Union superintendent Chris Funk issued a statement, saying, "We are disappointed to learn of these allegations as we expect our employees to be professional and ethical in their interactions with students, other employees, and the community," he said.