Phoenix police officer shot 'multiple times,' as gun violence up in city, authorities say
The Phoenix police officer was saved by her ballistic vest and is the ninth officer to be shot in the line of duty since December, authorities said
NEWYou can now listen to Fox News articles!
A Phoenix police officer was shot multiple times Tuesday and two people were detained for questioning, authorities said.
Authorities have not disclosed the circumstances of the shooting or the extent of the officer's injuries, only saying she was rushed to a hospital and remains in stable condition. The shooting occurred in the area of 39th Avenue and Baseline Road, the Phoenix Police Department said.
Investigators believe her ballistic vest saved her life, Phoenix police Executive Assistant Chief Michael Kurtenbach told reporters.
"This officer that was shot today represents all that is good with law enforcement," he said. "She was out there doing a job that she loves. One that I know that she savors."
CALIFORNIA HIGHWAY PATROL OFFICER SHOOTING SUSPECT ARRESTED AFTER MANHUNT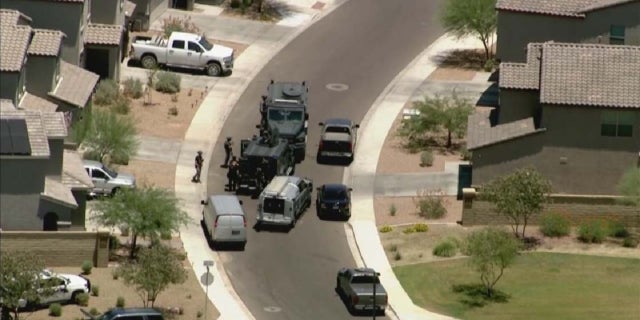 The unidentified officer has served with the department for 19 years. She is the ninth Phoenix police officer to be shot in the line of duty since December, Kurtenbach said.
Police Chief Jeri Williams was in Washington D.C., to testify before the Senate Judiciary Committee on gun violence and its impact on Phoenix, he noted.
The Phoenix Law Enforcement Association decried Tuesday's attack in a statement.
"We are angry and frustrated to learn about yet another officer attacked by a cowardly criminal with murderous intentions in Phoenix today," the organization said. "The men and women who serve in the Phoenix Police Department have bravely answered the call to service, an act not many are willing to do. As a community, we must demand better action to reduce violent crime and attacks on police officers."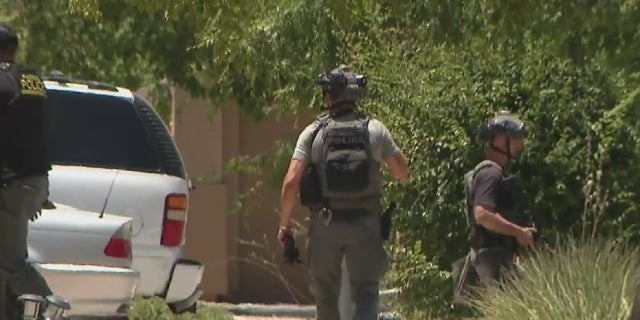 Kurtenbach noted that homicides citywide were up 24% over the same time frame from last year. Homicides involving firearms are up 45%, he said.