Two men are in custody after a mass shooting in the Kingsessing section of southwest Philadelphia Monday evening left five people dead and two others injured, both of whom are children, Fox News has learned.
Police Commissioner Danielle Outlaw said the suspected gunman, a 40-year-old man, was arrested without incident. He was allegedly wearing a ballistic vest, had multiple magazines, an "AR-type rifle," a handgun and a police scanner during the shooting rampage, which began at approximately 8:30 p.m.
Several children were among those injured by gunfire, including a 2-year-old and a 13-year-old, both of whom survived. The deceased victims were all men between the ages of 20 and 59. The fifth deceased victim was not discovered until hours after the initial shooting when a body was found inside the home.
The deceased victims include Lashyd Merritt, 20; Dymir Stanton, 29; Ralph Moralis, 59; Daujan Brown, 15, and Joseph Wamah, Jr., 31.
INDIANAPOLIS HAIR DRESSER REPORTEDLY KILLED IN MURDER-SUICIDE BY 'JEALOUS' EX-BOYFRIEND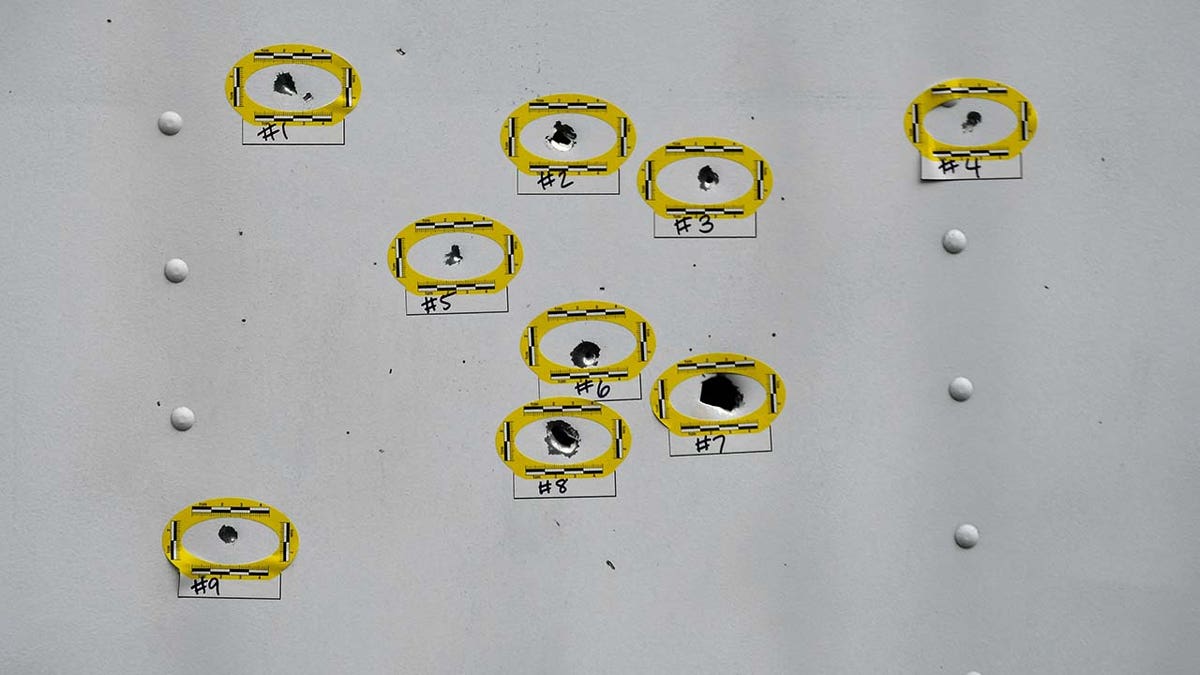 The two survivors are being treated for serious wounds as well, with the 2-year-old suffering four gunshot wounds to the legs, and the 13-year-old two gunshot wounds to the legs. Two other people were also wounded by exploding glass at the scene, including another 2-year-old and a 33-year-old. Police have not released the names of any survivors.
According to local media, the gunman continued firing as officers chased him and eventually cornered him in a back alley on Frazer Street. He was then taken into custody without officers firing back, Outlaw said.
A motive is not yet known.
"We have absolutely no idea why this happened," Outlaw said. "At this point, all we know is that this person left their home and decided to target individuals."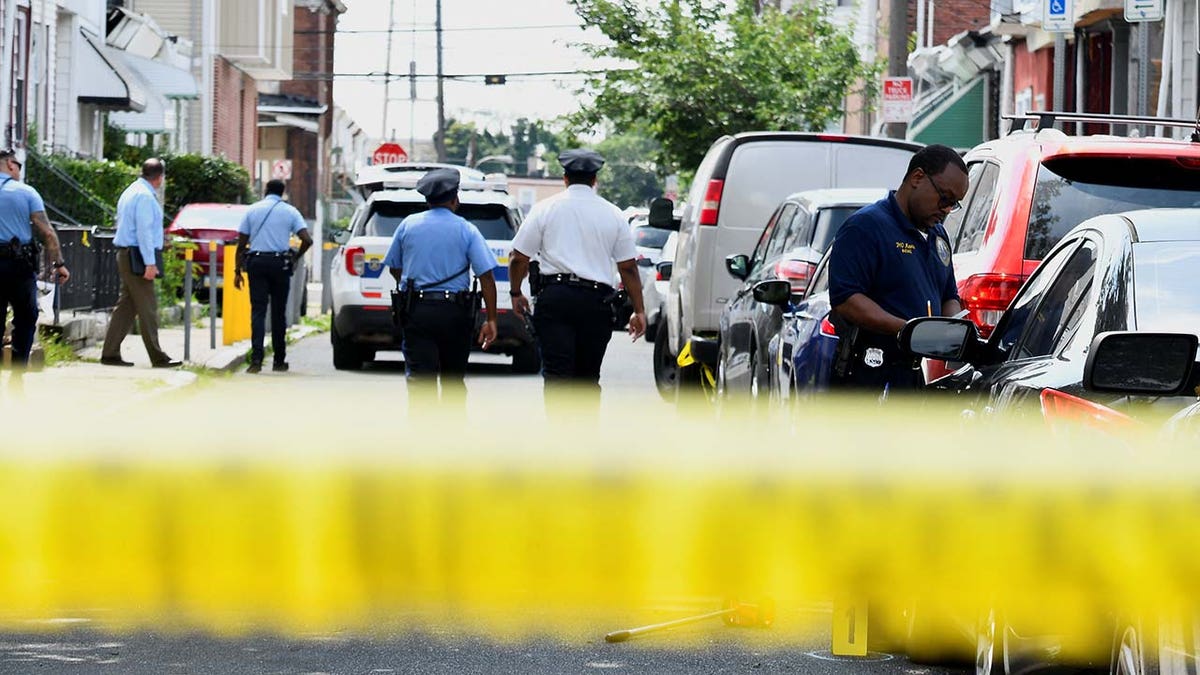 Outlaw added: "Thank god our officers were here on scene, they responded as quickly as they did, I can't even describe the level of bravery and courage that was shown in addition to the restraint."
Officers responded to reports of an armed man in the area of South 56th Street and Chester Avenue, but the gunman fled into the neighboring streets of 56th Street and Kingsessing Avenue. The gunman then moved to nearby Frazer Street, per FOX 29.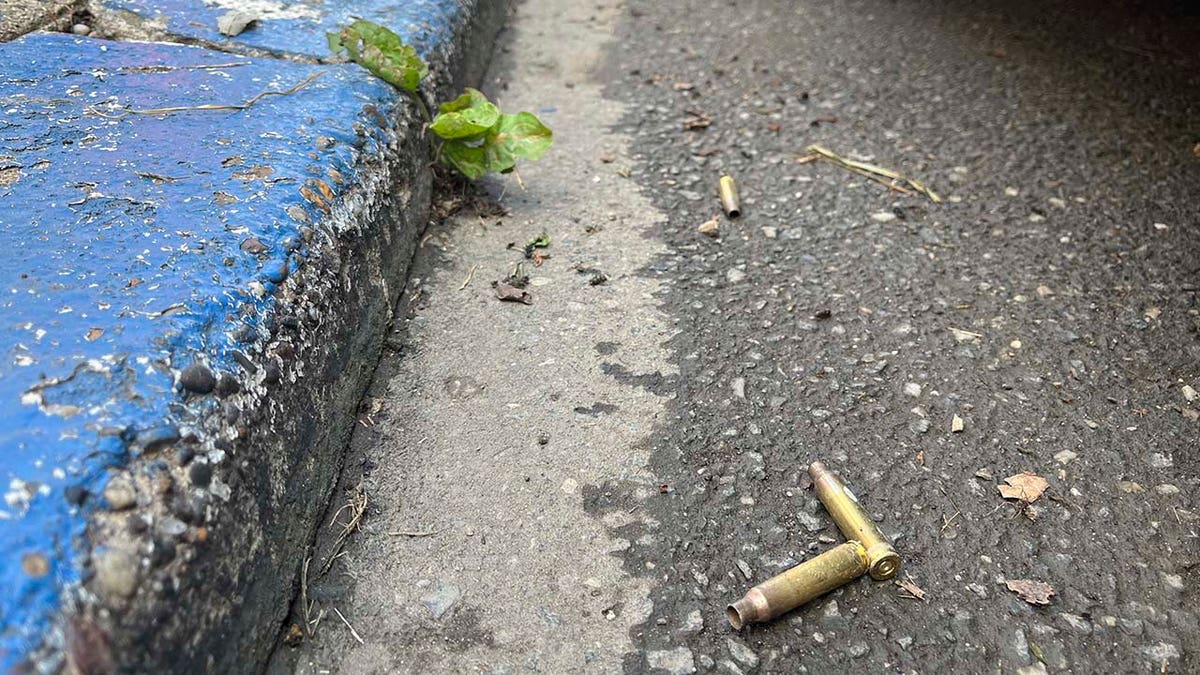 The suspect, who was not identified, was reportedly apprehended around 10 minutes later.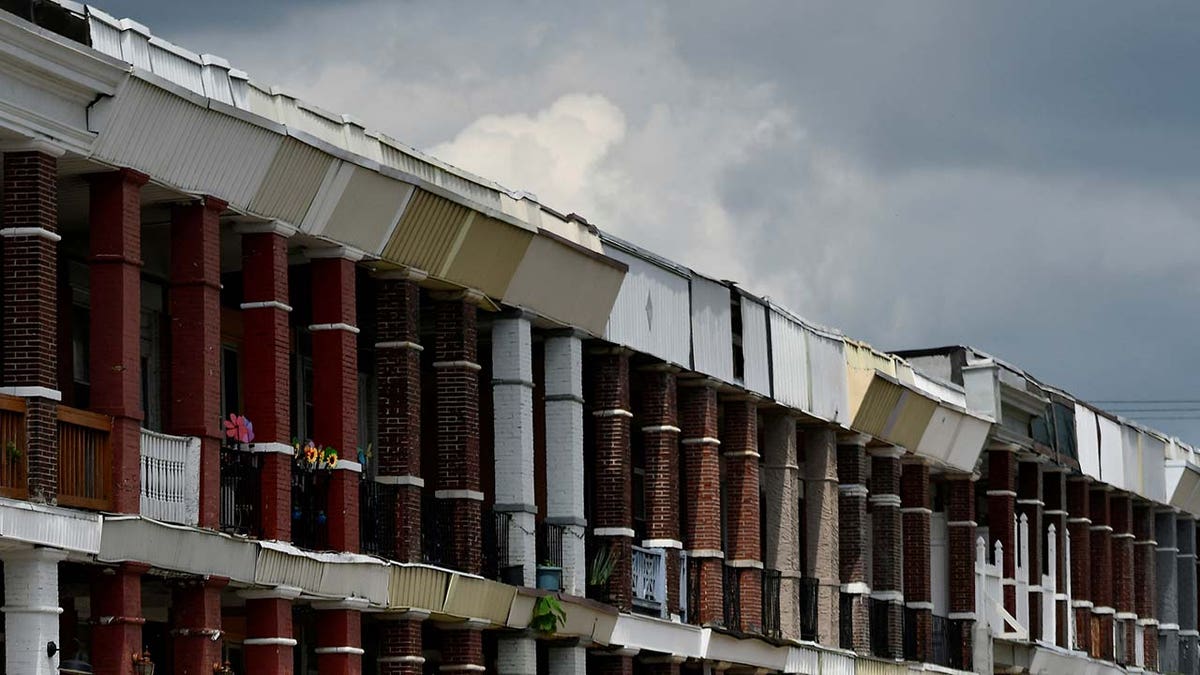 Outlaw said another person who police believe may have fired back at the gunman during the rampage was taken into custody.
CLICK HERE TO GET THE FOX NEWS APP
Fox News Digital has reached out to the Philadelphia Police Department for more information.
The Associated Press contributed to this report.