Peak 2 Fire: Evacuations still in place for nearly 500 residents in Colorado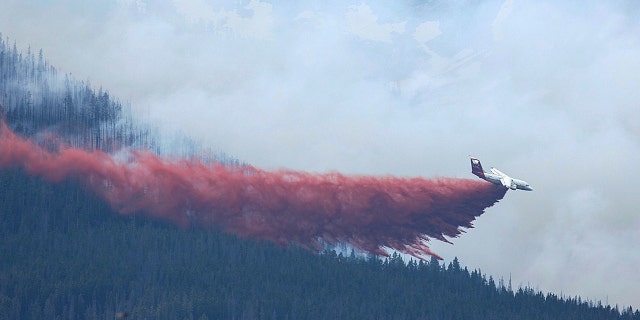 NEWYou can now listen to Fox News articles!
SUMMIT COUNTY, Colo. – Nearly 500 residences remained under evacuation on Thursday after the spread of the Peak 2 Fire in Summit County.
The fire was first reported Wednesday morning between Breckenridge and Frisco. It calmed down overnight thanks to cooler temperatures and dying winds.
There was some spotting overnight but it did not grow from 84 acres that was reported Wednesday night, officials said. As of 11 a.m., the fire, which is burning in the Miner's Creek drainage, was at 0 percent containment.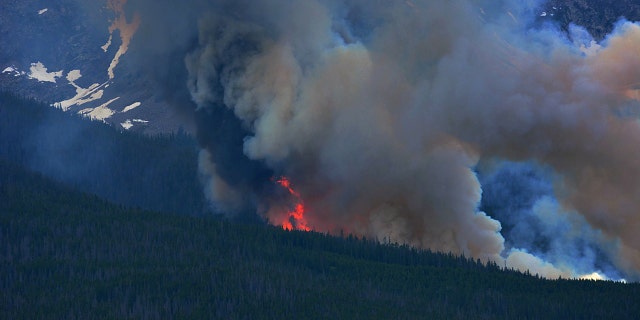 There were 463 residences that were evacuated from the Peak 7 neighborhood. The entire town of Breckenridge, and the Silver Shekel, Gold Hill and Farmer's Korner neighborhoods are under pre-evacuation notice.
No injuries have been reported and no structures have been destroyed, the Breckenridge Police Department said.
No highways are closed, but police and deputies from the Summit County Sheriff's Office have been patrolling the Peak 7 neighborhood to tell residents about the evacuation order.
Checkpoints are in place at Ski Hill Road at the Peaks Trail and on Barton Road where it meets Airport Road.
"I could start to see flames so at that point, our neighbors started texting each other and we started packing," resident Tammy Reynolds said. "It was close enough that I decided just to throw a bunch of stuff in a bag and just go."
"I know this is a very difficult time for everyone in Summit County. Wildfires are one of the biggest threats our community faces, and incidents like this are extremely frightening," Summit County Commissioner Dan Gibbs said.
"We're doing everything we can to work with our partners to put out the fire."