Peak 2 Fire: Breckenridge residents told to prepare to evacuate as Colorado wildfire grows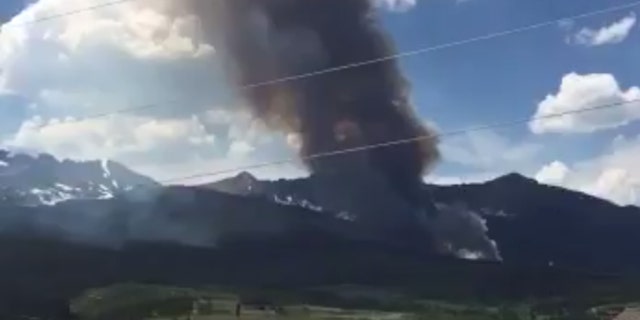 NEWYou can now listen to Fox News articles!
Authorities in Colorado warned Wednesday a growing wildfire may force "all of" the iconic ski resort of Breckenridge to evacuate.
The Peak 2 wildfire broke out in the in the area of Gold Hill of the White River National Forest in Summit County around 11:11 a.m., FOX 31 Denver reported.
Officials said the fire is now estimated to be 80 acres in size as of Wednesday afternoon.
Around 463 residents in an area known as Peak 7 in Breckenridge have been evacuated, but no structures have been destroyed, according to Summit County officials.
Emergency officials however said that "all of Breckenridge, Gold Hill and Silver Shekel have been asked to prepare for evacuation."
Officials report that eight USFS smokejumpers parachuted in to the area, two heavy tankers have been making slurry runs, there is a type one helicopter dropping water and more ground resources are on the way.
Firefighters from Leadville, Vail and Park County are assisting in fighting the fire and Grand County firefighters are on the way.
Four more hotshot crews and a 21-person ground crew have been ordered, and a federal incident management team is also coming in to manage the fire, according to emergency officials.
The American Red Cross has also opened an evacuation center in the town of Frisco for residents affected by the fire.
Several trails near the fire are closed and authorities warn people to stay away from the area altogether. Officials also warned that motorists should not stop on the side of the road to take pictures of the fire.
Authorities will keep an eye on the fire overnight and regroup in the morning Thursday.