New York millennial finally leaves his parents' home, but first calls cops on his dad over Legos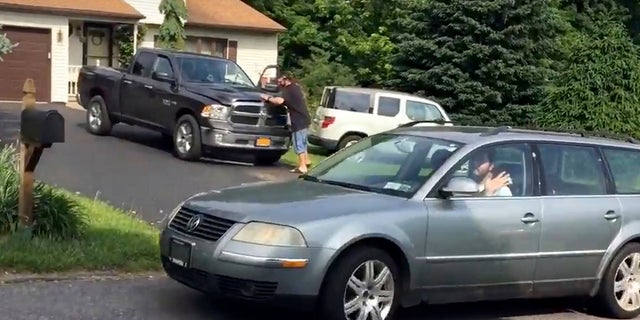 A 30-year-old man who made headlines last week after he was ordered by a judge to vacate his parents' New York home has officially left the residence, but not before calling the police on his father regarding some missing Legos.
Michael Rotondo was aided by $3,000 contributed by "InfoWars" host Alex Jones, the New York Daily News reported.
Rotondo waved to journalists as he loaded his creaky station wagon with his belongings. The millennial told reporters he called police Friday morning because he believed his 8-year-old son's Legos were in the basement and his father would not let him look for them. Instead, the father offered to look for specific items and, if he found them, bring them out. The Legos were found after police arrived.
"This isn't a game show," Rotondo told the Post-Standard of Syracuse regarding the Legos. "I don't have to guess what's behind Door No. 1."
NEW YORK MAN, 30, IS ORDERED TO VACATE PARENTS' HOME AFTER REFUSING TO LEAVE FOR MONTHS
The millennial's parents, Mark and Christina Rotondo, filed a petition in the Supreme Court of New York State claiming they've had enough of their son living under their roof.
Rotondo refused the judge's request to work things out directly with his parents, who sat quietly nearby. He failed to persuade the judge to grant him another six months with his parents and was ordered to leave.
The eviction drama began on Feb. 2 when the parents left their first note, saying Michael had two weeks to vacate his room at the family's Camillus home. Rotondo did not take the threat seriously and his parents brought him to court.
On Friday, Rotondo stood outside the place he once called home but had some trouble before then. His car, which has a broken coolant system, took a few tries to start. During his car trouble, he told reporters he said goodbye "more or less" to his parents before jumping into his rumbling station wagon.
NEW YORK MILLENNIAL ORDERED TO VACATE PARENTS' HOME PACKS UP HIS ROOM AND FINALIZES MOVING PLANS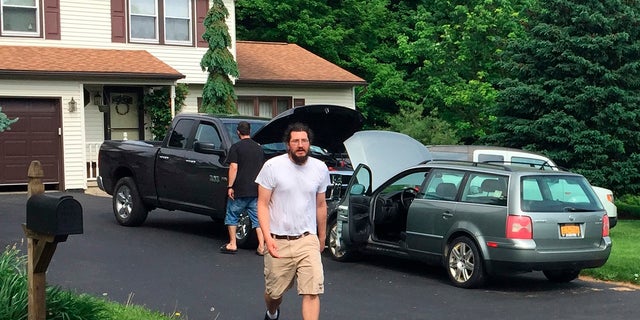 "I gotta get going before that thing blows up," he told reporters before driving off while waving and honking.
As for his destination, Rotondo said he planned to spend the next week at an Airbnb in Syracuse. After that, he planned on moving in with a distant cousin. It was not immediately clear if he was going to look for his own place.
Fox News' Katherine Lam and the Associated Press contributed to this report.