MS-13 Gang Member Sentenced to Death for Double Murder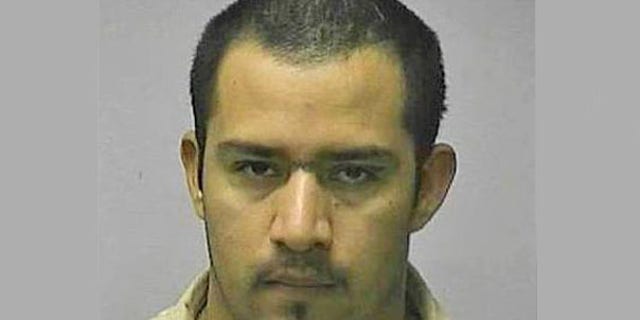 CHARLOTTE, North Carolina -- A member of a notorious international gang was sentenced to death Tuesday for killing two brothers at a North Carolina restaurant in 2007, providing prosecutors their biggest victory yet in a crackdown on the MS-13 enterprise.
U.S. District Judge Robert J. Conrad Jr. imposed the death penalty on Alejandro Enrique Ramirez Umana, 25, a few months after a jury recommended that sentence. He is the first member of the MS-13 gang to be sentenced to death in the United States.
A federal jury convicted Umana in April on charges related to the murders of Ruben Garcia Salinas and his brother, Manuel Garcia Salinas. Witnesses testified that Umana shot the men at a Greensboro restaurant after they disrespected Umana's gang signs by calling them fake.
"The death penalty in this case is fair, just, and merited," U.S. Attorney Anne M. Tompkins said in a statement.
Federal executions are rare. The last one occurred in 2003, and only three have occurred since the 1960s. There are several dozen people on federal death row.
Umana was charged as part of a 2008 sweep of the MS-13 gang that led to an indictment of 26 people. Authorities have said the gang has some 10,000 members in the U.S., Mexico, El Salvador, Honduras and Guatemala. Most have pleaded guilty or been convicted.
"This case has spanned international borders, taken years of investigation and thousands of hours of arduous work," said Owen Harris, the special agent in charge of the Charlotte division of the FBI. "It proves our law enforcement partners are determined to bring those who break the law to justice, regardless of the obstacles that may block the path."
Umana was convicted on all charged counts, including conspiracy to participate in racketeering, two counts of murder in aid of racketeering, two counts of murder resulting from the use of a gun in a violent crime, possession of a firearm by an illegal alien, one count of extortion, and two criminal counts associated with witness tampering or intimidation.
The jury also found that, in July 2005, Umana killed Jose Herrera and Gustavo Porras in California. And the jury found that he participated in the killing of Andy Abarca in Los Angeles a few months later.
Prosecutors said that Umana coordinated attempts to kill witnesses and informants while he was incarcerated awaiting trial. He also attempted to bring a knife with him to the courtroom before U.S. Marshals discovered it, prosecutors said.