MORNING BRIEF: EU Parliament calls to end visa-free travel for US citizens to Europe
'VISA WAR' WAGING?
The European Union's parliament on Thursday called on the bloc to force American tourists visiting Europe to first obtain visas because the U.S. excludes five EU countries from its no-visa policy. The Wall Street Journal reported that the move reflects "hostility among some European politicians to the Trump administration."
PENCE'S PRIVATE EMAIL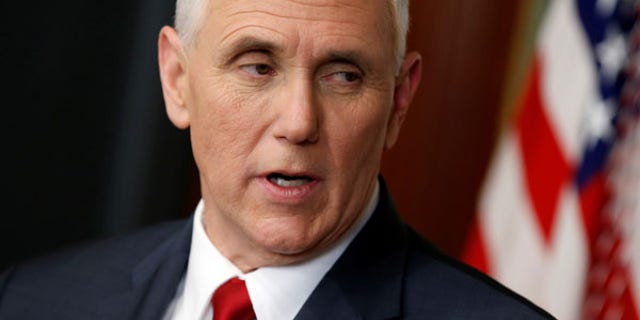 Vice President Pence allegedly used a personal email account, which was hacked, during his time serving as Indiana governor. As Trump's running mate, Pence frequently criticized rival Hillary Clinton's use of a private email server as President Obama's secretary of state, accusing her of purposely keeping her emails out of public reach and shielding her from scrutiny. His spokesman called any comparisons to Clinton "absurd."
'O'REILLY FACTOR': PENCE: NO PLANS TO MEET WITH PUTIN
SESSIONS APPEARS 'TUCKER CARLSON TONIGHT'
Attorney General Jeff Sessions told Fox News' "Tucker Carlson Tonight" in an exclusive interview Thursday that conversations between him and the Russian ambassador to the U.S. had been "hyped beyond reason" by the media and criticism of them was "unfair."
'THE FIRST 100 DAYS': GOWDY: SESSIONS DID NOT COMMIT PERJURY
'HANNITY': INGRAHAM ON DEMCRATS' OUTRAGE AGAINST SESSIONS
FOX NEWS OPINION: ABLOW ON TRUMP AND THE INCREDIBLE POWER OF PSYCHOLOGICAL TRUTH
When Trump tells our citizens that the borders of the United States need to be enforced vigorously, with a wall to defend the more porous of them, he is no different from the therapist who tells the owners of a house that is repeatedly robbed that they not only need to get an alarm system, but they also need to wonder why they don't already have one.
VEGAN JUSTICE?
A Georgia woman was arrested Wednesday after she reportedly slammed into a chicken truck, fled and then told officers who tracked her down that she hit the vehicle because she was a vegan.
CHICAGO CUBS TICKET PRICES SURGE
Fox Business: Baseball fans will have to pay a premium for a firsthand view of the Chicago Cubs' historic post-World Series homecoming to Wrigley Field this season.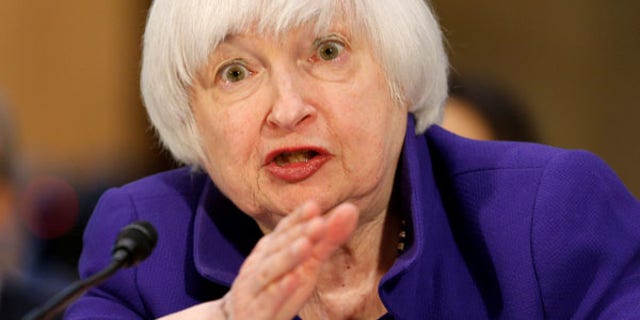 COMING UP ON FNC
1 p.m. ET: Vice President Pence delivers remarks. Blain's Farm & Fleet Distribution Center in Wisconsin
COMING UP ON FOX BUSINESS
7:30 a.m. ET: Carlos Ghosn, the chairman and CEO of Mitsubishi and also Renault will be on FOX Business's "Mornings with Maria." He was running three global car companies. He  decided it was time for one job to go and that was as head of Nissan. He'll talk with Maria Bartiromo about the decision and his thoughts on the future of the industry.
1 p.m. ET: Federal Reserve Chair Janet Yellen gives speech in Chicago. Investors will be listening for hints about the future of interest rates. Her colleagues have been saying that an interest rate increase is on the table for the central bank's policy meeting in less than two weeks.  Stay with FoxBusiness.com for all the headlines from the speech.