Missing San Francisco radio host Jeffrey 'JV' Vandergrift's body found, wife pens touching tribute
Jeffrey 'JV' Vandergrift hosted a California morning show for Wild 94.9
Police found the body of a San Francisco radio host a month after he went missing amid a concerning social media post.
Jeffrey "JV" Vandergrift, who hosted a morning show from 6 to 10 a.m. PT on Wild 94.9 FM, was found in the San Francisco Bay by Pier 39 on Wednesday, according to police.
Authorities had not determined a cause of death as of Friday morning.
As news broke, his wife, Natasha Yi, a radio host and model, wrote a lengthy tribute for her husband on Facebook early Friday morning and asked for privacy while their family grieves.
SAN FRANCISCO RADIO HOST JEFFREY 'JV' VANDERGRIFT MISSING SINCE THURSDAY, POLICE SAY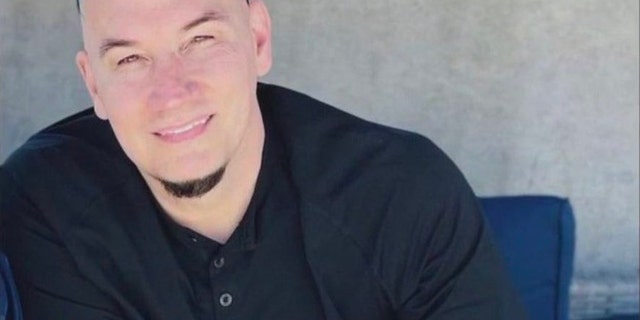 "I struggle to write this to you as I can barely breathe or see through the pain and tears," Yi wrote.
"Every moment he was missing was agonizing for me. But the pain I feel now is something I have never felt before. My heart is crushed, and I cannot see myself ever moving forward, ever feeling joy or being at peace."
She said she won't share too many details right now, but wrote, "JV did not want to leave any of us."
"I am devastated that the love of my life is gone," his wife wrote. "But what I do know is that JV loved his work and he loved connecting with all of you. He loved his family, and I know he loved me as much as I love him. Our bond was truly unmatched.
CALIFORNIA MAN WITH HISTORY OF VIOLENCE AGAINST WOMEN KILLED EX-GIRLFRIEND WHILE ON BOND: COPS
"For now, I am with JV's family in mourning, and we all ask for privacy during this time. I know all of you cared for and loved JV, so please continue to keep him in your thoughts and prayers. Remember his laugh, kindness and the immense impact he had on many of you and our entire community."
Yi ended her post with this message: "JV, my love, I will cherish the time we had together and will miss you until the day I see you again."
The radio station posted a tribute for Vandergrift on its social media pages.
Vandergift was last seen at his house around 10 p.m. on Feb. 23, according to police.
"Since that time, there has been no trackable activity on his cell phone," Wild 94.9 announced in a Facebook post after his disappearance.
Other radio hosts and friends posted tributes on social media, including DJ E-Rock, a Las Vegas-based DJ, who said, "I was lucky to spend so many years on the same team as him, I got to watch greatness up close and afar throughout my time at Wild 94.9. Towards the end of stay there, I had a moment w/ JV that kept me going."
CALIFORNIA MAN ARRESTED 10 TIMES IN 31 DAYS DROVE TO POLICE STATION IN STOLEN CAR TO PICK UP PROPERTY: COPS
Red flags shot up after Vandergrift thanked his fans in a cryptic Instagram post the day he went missing.
Comments on the San Francisco Police Department's missing person flyer noted that his last Instagram post was edited at some point, and the current iteration was written in the past tense.
"Thank you for a wonderful life-filed w joy, laughs, pain & struggle," the post reads. "It's been a great journey. Your support & prayers meant the world. Keep shinin' love…"
CLICK HERE TO GET THE FOX NEWS APP
The radio's station tribute on Twitter led to fans sending their condolences and sharing their love for the Bay Area radio personality.
"Sending his people so much love," one person tweeted. "This is so heart breaking. I've thought about JV every single day since I learned he was missing. This is absolutely tragic."