Maryland school employee 'inadvertently' emailed sexually explicit photos to entire student body
Dr. Henry A. Wise Jr., High School Principal Taryn Washington said many people saw and shared the pictures before the email could be retracted
A high school in Maryland issued an apology Friday after an employee accidentally sent sexually explicit photos to the entire student body, according to school officials.
Principal Taryn Washington at Dr. Henry A. Wise Jr. High School in Prince George's County sent a letter to students' families Friday informing them of the incident, stating the employee "inadvertently" sent an email to all students containing the photos.
Washington said school administrators immediately tried to retract the email, but the photos were seen by many people and were shared with others.
"I am asking that all students, as responsible online citizens, not share the photos by email, social media outlets or other avenues," Washington stated.
MICHIGAN SCHOOL TRUSTEE DEMANDS ANSWERS AFTER STUDENTS POLE DANCED ON CLASS TRIP: 'HOW DID WE GET HERE?'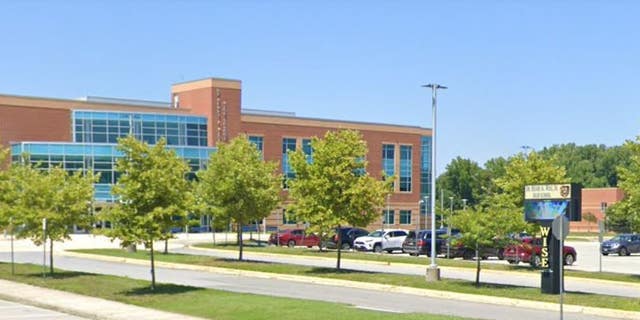 In the letter, Washington said "appropriate steps have been taken regarding the employee," but further details on disciplinary actions, if any, were not released. Fox News Digital has reached out to Washington for more information on those steps and to see if the person remains employed at the school.
The school and school system have not identified the employee.
NEARLY 350 K-12 EDUCATORS ARRESTED ON CHILD SEX CRIMES IN 2022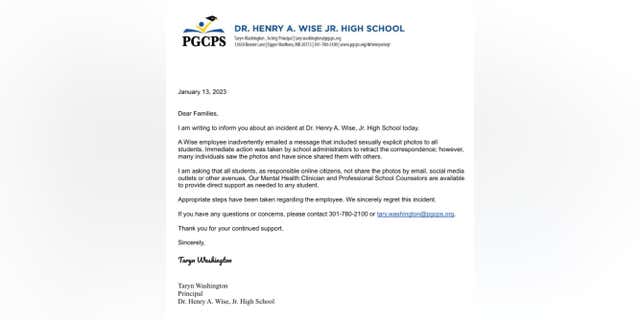 The letter stated that a mental health clinician and professional school counselors were available for any students seeking support.
"We sincerely regret this incident," Washington wrote.
According to Fox 5 DC, the Prince George's County Police Department is no longer investigating the incident and does not plan to file charges.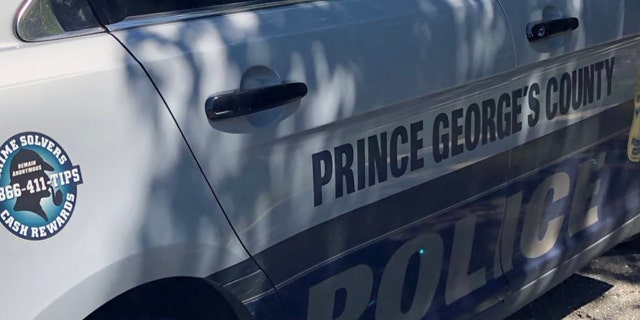 CLICK HERE TO GET THE FOX NEWS APP
The investigation will reportedly be held internally by the Prince George's County Public Schools system.
Prince George's County police did not immediately respond to Fox News Digital's request for comment.