Man who fell to his death was thrill-seeker who shared snaps of his adventures on social media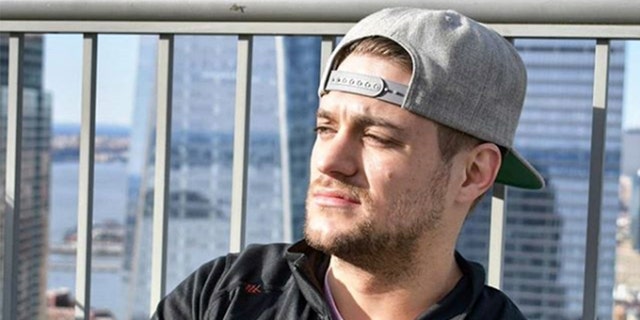 A man who allegedly fell to his death from a six-story building in New York City on Thursday was a thrill-seeker who often posted pictures of his adventures to social media.
Jackson Coe, 25, was found dead in the back of a building in West Village, Manhattan, on Thursday morning, the New York City Police Department said. He suffered injuries "consistent with a fall," police said.
Law enforcement sources told the New York Post that Coe was allegedly drinking with a pal before the incident.
THREE SOCIAL MEDIA STARS DIE AFTER FALLING 100 FEET OVER WATERFALL WHILE HIKING: POLICE
"There was a beer can next to him," a neighbor who said they called emergency services told the New York Post. "We just thought he was drunk."
Coe who resided in Crown Heights, Brooklyn, was employed with GrubHub, a food-delivery service, as a growth-marketing associate.
"We are deeply saddened by this news, and our thoughts are with Jackson's family and friends during this difficult time," a GrubHub spokesperson told the Post in a statement.
Coe previously worked at Tough Mudder which hosts races that pushes a person limits, its website stated.
MAN ACCUSED OF TOSSING DRINK AT PRO-TRUMP TEEN INSIDE WHATABURGER ARRESTED
Coe's Instagram page was filled with pictures of the young man doing backflips off of boats and ledges. Another photo showed his feet dangling over the edge of a tall building in Manhattan. His mother commented on the photo stating, "What the hell are you doing [?]" He responded, "hahaha just on a roof."
Coe was not the only daredevil to fall to his death in New York City. Christopher Serrano, 25, died in 2016 after falling from the top of a subway train he was attempting to "surf." He like Coe also posted pictures of his feet dangling from the side of buildings. Conor Cummings, 20, died in 2015 after falling off the scaffolding of the Four
Seasons hotel. The young man was attempting to take photos from the hotel's rooftop.