Pennsylvania man given death sentence for rape, murder of teen; judge says 'you have no soul'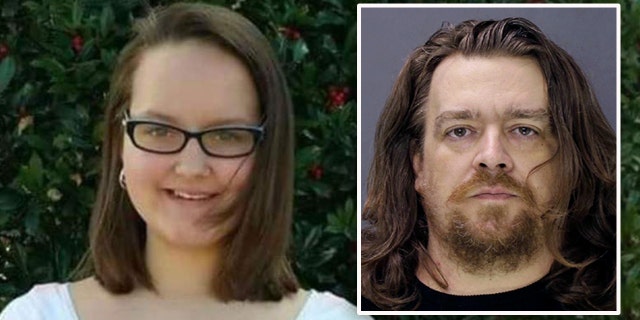 NEWYou can now listen to Fox News articles!
A Pennsylvania judge called a man soulless and inhuman after sentencing him to death on Thursday for the rape, murder and dismemberment of his girlfriend's adopted daughter.
After 11 hours of deliberation, a jury imposed the death penalty on 46-year-old Jacob Sullivan after he pleaded guilty to first-degree murder for the 2016 killing of Grace Packer.
Bucks County Court Judge Diane E. Gibbons had harsh words for the man she called inhuman, adding that she had no words for the "butchery" involved in the killing.
"You have no soul," she said. "You are not human."
CALIFORNIA DAD CHARGED WITH MURDER, TORTURE OF MISSING SON, 8
Prosecutors said that Sullivan and Sara Packer, Grace's adoptive mother, planned a rape-murder fantasy for weeks before taking her to a rented home in Abington, where they attacked her in July 2016.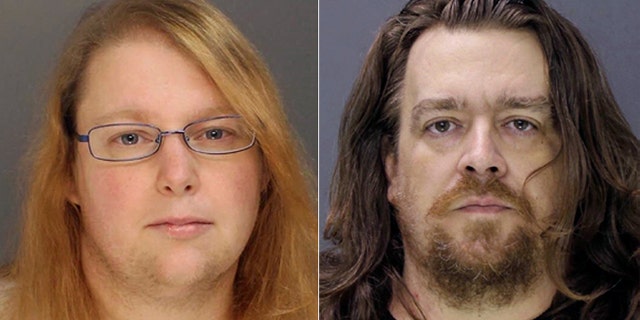 Sullivan reportedly punched the 14-year-old girl in the face as her mother looked on, philly.com reported. He then took Viagra and raped her - with Packer again looking on.
Grace was bound, gagged and drugged and left to die in the hot attic but when the couple returned the following day, they found that she was still alive and broke loose.
Sullivan then strangled Grace to death.
JAYME CLOSS KIDNAPPING SUSPECT PLEADS GUILTY TO ABDUCTING TEEN, MURDERING HER PARENTS
The couple stored Grace's body in cat litter for months to mask the stench of the dead body but when authorities came to question them about her whereabouts in October, Sullivan and Packer dismembered the body using a bone saw, dumping it in a remote area where it was later found by hunters.
"There are no words for what you are, Mr. Sullivan. There are no words for what you did," Gibbons said after calling him a coward with "nothing redeeming" about him.
Sullivan joins 142 other inmates on the state's death row. Pennsylvania last carried out an execution in 1999, and Democratic Gov. Tom Wolf declared a moratorium on capital punishment in 2015.
Packer is expected to plead guilty Friday to first-degree murder in exchange for a life sentence. This after she testified last week and admitted to jurors she wanted her daughter dead and took part in the plot.
Packer and her husband at the time, David Packer, adopted Grace and Grace's younger brother in 2007. The couple cared for dozens of foster children before David Packer was sent to prison for sexually assaulting Grace and a 15-year-old foster daughter.
CLICK HERE TO GET THE FOX NEWS APP
Sara Packer lost her job as a Northampton County adoptions supervisor in 2010 and was barred from taking in any more foster children. But child welfare authorities did not remove Grace from the home, despite evidence of abuse.
The Pennsylvania Department of Human Services launched an investigation after Grace's murder, but its findings have not been made public.
The Associated Press contributed to this report.