Injured Marine to be reunited with combat dog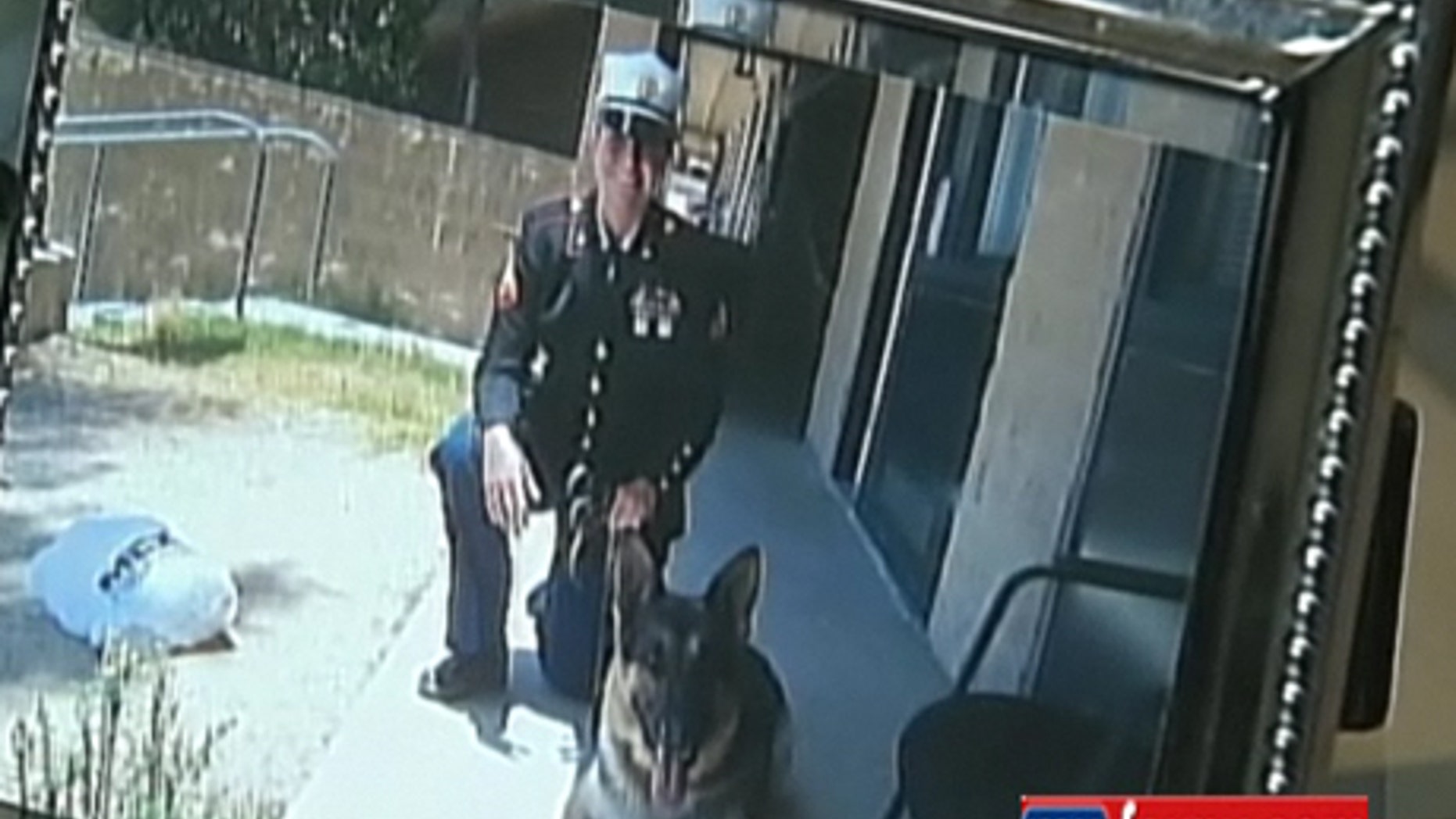 An injured Marine and Purple Heart recipient has won a campaign to adopt the wounded combat dog she partnered with in Iraq.
The U.S. Air Force has agreed to release the dog, Sgt. Rex, into the care of  former Cpl. Megan Leavey, 28,  so that the two can live a civilian life together, MyFoxNY.com reports.
Leavey and Sgt. Rex were injured in 2006 while disarming an explosive IED. After Leavey was discharged in December 2007, she asked to gain custody of the 10-year-old brown German Shepherd that she calls her partner.
Leavey's first attempt at adopting Sgt. Rex was denied, and he was returned to service after recovering from his injury.
But then he was diagnosed with facial palsy and could no longer serve. Leavey grew concerned that he would be put to sleep, so she continued her requests.
The case garnered the attention of Sen. Charles Schumer, D-N.Y., who intervened and sought to help reunite the pair, MyFoxNY.com reports.
"The Marine Corps has taught me to never give up," Leavey told MyFoxNY.com. "I haven't so it's really paid off."
Sgt. Rex has been credited with saving many lives during his time in service. The pair hunted IEDs in Iraq during two tours of duty.