Indiana boy, 16, arrested in killing of pregnant high school cheerleader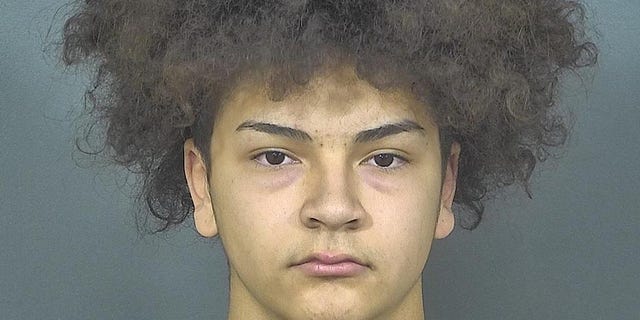 A 16-year-old Indiana high school football player was charged with murder and feticide Monday after he admitted he brutally killed a 17-year-old pregnant cheerleader because she hid her pregnancy from him too long to get an abortion.
Aaron Trejo said he stabbed Breana Rouhselang in her heart with a knife, Detective Gery Mullins said in charging documents obtained by Fox News. The cheerleader's body turned up in a trash bin behind a restaurant in Mishawaka, near South Bend and about 80 miles east of Chicago, over the weekend.
Mullins said Trejo "explained that Breana waited too long to tell Aaron about the pregnancy to get an abortion. I asked Aaron what he did about that, and he replied, 'I took action... I took her life.'"
Trejo said he used a knife because he thought it would kill her quickly, then stuffed her into a black plastic bag, tossed it in the trash and threw her phone and the weapon into the river as far as he could, according to Mullins.
He will be tried as an adult, Fox 59 added. Feticide, or the destruction of a fetus, is also a felony in Indiana.
"An autopsy confirmed that Breana Rouhselang died from multiple stab wounds, that her scarf had been tied so tightly that strangulation was occurring before Breana died, and that she was pregnant," Mullins said.
Breana Rouhselang, a Mishawaka High School student, was last seen alive at her home at around midnight Saturday. Her family called police about 4:30 a.m. Sunday after they "got the feeling that something wasn't right," said Lt. Alex Arendt of the St. Joseph County Metro Homicide Unit.
Arendt says Rouhselang knew Trejo from the football team, but the extent of their relationship is under investigation.
Rouhselang had been a softball coach, a cheerleader and football team manager at the school, the girl's stepmother, Nicole Rouhselang, told reporters Sunday. She added her stepdaughter had been about six months pregnant.
"I've known her since she was 6," she said. "I just don't understand it."
Trejo was held without bond and is set to face a judge Tuesday.
WOMAN, 23, WAS IN CONTACT WITH DYLANN ROOF WHILE PLANNING 'MASS MURDER,' INVESTIGATORS SAY
The school district issued a statement Sunday saying administrators were working with authorities in investigating the "terrible tragedy" and that grief counselors would be available at Mishawaka High School on Monday.
"Our thoughts and prayers are with the family members and friends who have been affected by this great loss," the statement said.
MAN PLEADS GUILTY AFTER ARREST IN INDIANA GIRL'S COLD-CASE MURDER
Students at the school walked out around 11 a.m. local time Monday – the time 24 hours earlier when her body was discovered – to observe a moment of silence, according to WBND.
Fox News' Mike Arroyo and The Associated Press contributed to this report.