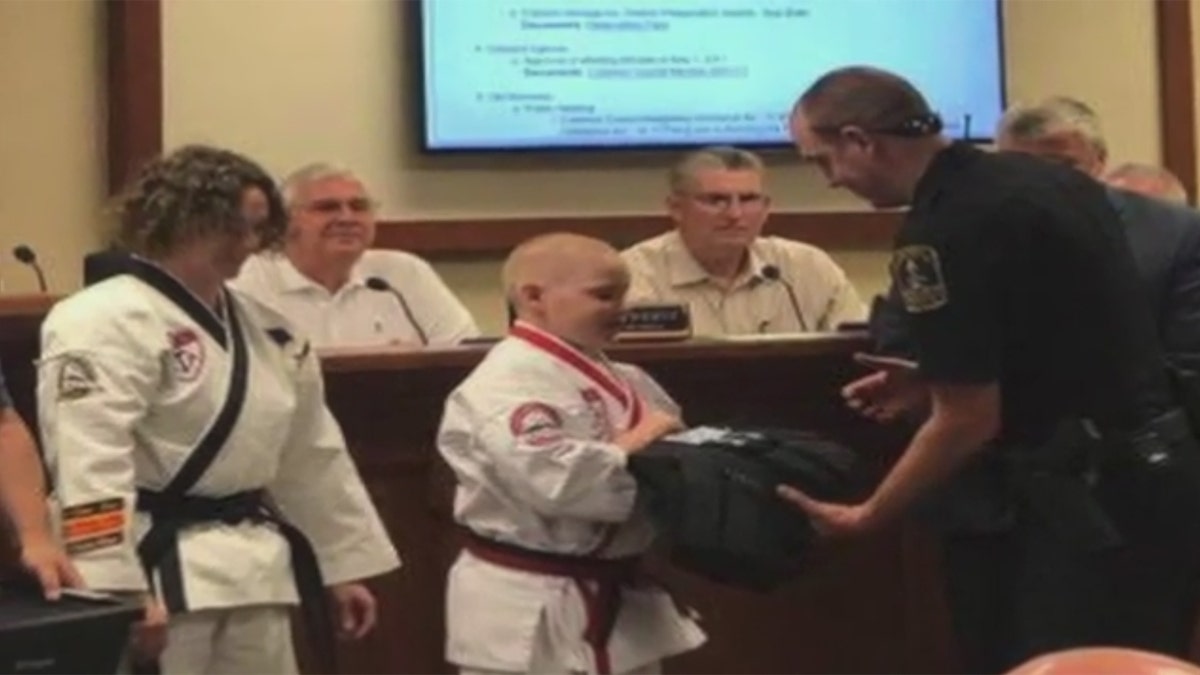 FRANKLIN, Ind. – The Franklin Police Department is saying thank you to a 10-year-old boy who raised enough money to outfit the department's three K9 officers with protective tactical vests.
Richie Scott, a 4th-grader at Creekside Elementary School, started raising the money back in December as part of a community service project. The project was part of Richie's testing to earn his black belt in Taekwondo.
"I wanted to protect those who protect me, and the whole community," Richie said.
Richie and his family started a GoFundMe page, held a bake sale and placed donations jars in different places around the community. They also got the idea to hold an online silent auction. The effort gained enough community support to include a contribution from the Indiana Pacers. Richie was able to auction off a basketball signed by the team.
"I actually felt really excited," Richie said.
Richie's original goal was to raise enough money to purchase one K9 tactical vest, which his family thought would cost around $800. But several months later, the Scott's fundraising efforts had surpassed $2,000.
"My goal was to get one vest," Richie said. "Then since all of it was a huge success, I got three."
The three vests were enough to outfit each of the Franklin Police Department's three K9 officers. Richie was able to present the vests to the department during a Franklin City Council meeting last Monday.
"I felt really happy for myself because I didn't think I was actually going to raise enough of that money," Richie said.