Michigan police officer dances at community carnival in new video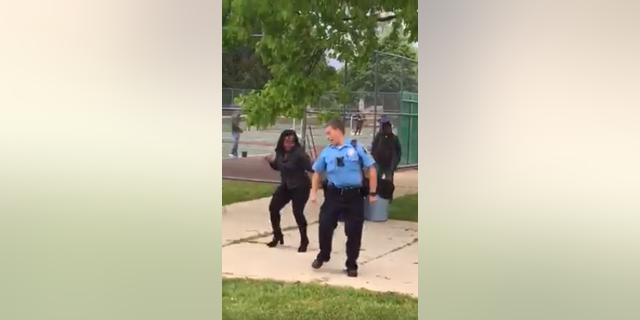 A police officer in Lansing, MI, got his groove on at a community carnival this weekend.
The Lansing Police Department posted a video on Facebook of the officer dancing to the song "Cupid Shuffle," and clearly enjoying himself, with carnival-goers.
WATCH: NC DEPUTY BUSTS MOVE IN DANCE-OFF
The post, which describes what the town's law enforcement officials were up to this weekend, says members of the LPD's GREAT program were in attendance.
The program, which stands for Gang Resistance Education And Training, is found in police departments across America and is aimed at steering children away from violence and gang membership ahead of the "prime ages" for the violent gang and delinquent behavior.