Illinois officer injured, burglary suspect killed in gun battle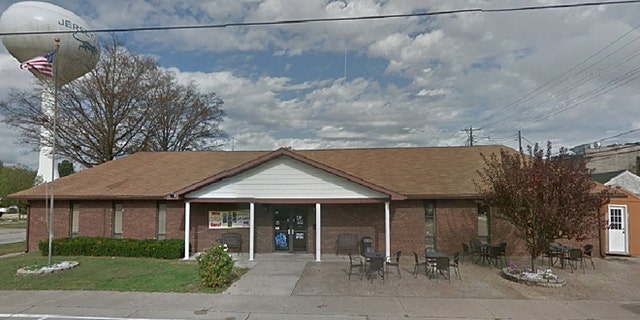 NEWYou can now listen to Fox News articles!
An Illinois officer was wounded early Tuesday in a gun battle with a burglary suspect who was killed, police said.
The Jerseyville officer was being treated at a hospital, Fox 2 Now in St. Louis reports.
"He's alert, he's talking but he does have injuries," Jerseyville Police Chief Brad Blackorby said.
Officers had gone to DJ's Bar and Grill around 1 a.m. in response to a burglary alarm, the station reported. The bar was closed.
Blackbory said the officers saw the suspect run out of the bar and chased him on foot for several blocks.
GEORGIA PRISON GUARDS KILLED, INMATES ESCAPE
The chief said the suspect opened fire when the officers rounded the corner between two houses.
He said the officer who was shot returned fire.
"The officer was struck several times by gunfire, Blackbory said, according to KMOV-TV. "The suspect was also struck several times."
VIRGINIA OFFICER SHOT WHILE SERVING WARRANT
The suspect was taken to the hospital and pronounced dead.
A Jersey County Sheriff deputy also fired his weapon, the St. Louis Post Dispatch reported.
Blackbory said the wounded officer was 30 and joined the Jerseyville force in 2014. He was also a former member of the St. Louis Police Department.
Illinois State Police were investigating the shooting.
Jerseyville is about 50 miles from St. Louis.
Click here for more from Fox 2 Now.