Illinois man convicted - again - for killing man who answered Craigslist ad for sex with his pregnant wife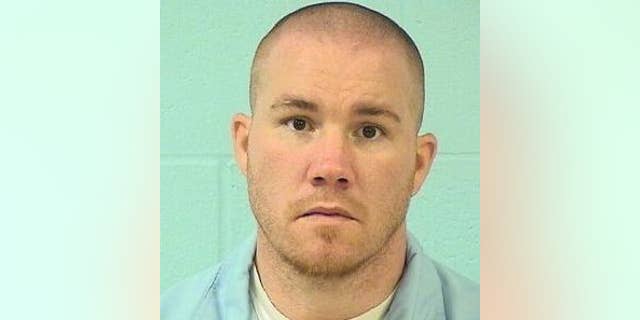 An Illinois man was convicted for first-degree murder – again – for shooting dead a man who allegedly went to his house to pay for sex with his then-pregnant wife.
Timothy Smith, 34, was convicted Thursday for the murder of Kurt Milliman, who was shot and killed in 2011 after answering a Craigslist ad Timothy had placed offering paid sex with his wife, Kimberly.
It's his second conviction of the same charge in the case following a retrial, the Chicago Tribune reported.
Judge Sharon Prather ruled Thursday that Smith's claims that he fatally shot Milliman by accident, or, alternatively, in defense of himself and his wife were not credible.
COLORADO POLICE KILL ARMED HOMEOWNER AFTER MISTAKING HIM FOR INTRUDER, COPS SAY
Milliman, a former bar owner and sheriff's office employee, went to Smith's McHenry County home after answering a Craigslist ad for sex with Smith's wife that was posted by Timothy, according to the Tribune. However, when he arrived, Kimberly Smith got cold feet and decided she didn't want to proceed.
Milliman reportedly got angry and violent and when Kimberly Smith called for him, her husband ran in from the next room with a gun. He shot Milliman in the back.
Smith was previously convicted of first-degree murder in the fatal shooting, but he was granted a retrial after an appeals court ruled that Prather should have instructed jurors that they had the option of finding Smith guilty of the lesser charge of involuntary manslaughter.
NEW YORK BROTHERS WAKE UP TO FIND INTRUDER, BEAT AND STAB BURGLAR TO DEATH, COPS SAY
In the retrial, Prather said there was no proof that Milliman presented "a threat or danger that required the force applied" and noted that Smith initially lied during a 911 call and to police, claiming the man was a home intruder.
On Thursday, Prather rejected less serious verdicts of second-degree homicide or involuntary manslaughter when she announced the new conviction.
Smith will be resentenced next month. He was initially given a 50-year prison term.
Timothy and Kimberly Smith have since divorced.