Houston teen who raped and murdered girlfriend, shared photos of her body, gets life in prison
A Houston teen convicted of the 2016 rape and murder of his 15-year-old girlfriend -- whose agonizing final plea to live is captured on a sick cellphone recording made and kept by her killer -- was sentenced to life in prison this week, authorities said.
Jesus Campos Jr., 18, was convicted of capital murder Monday after a six-day trial, the Houston Chronicle reported. He was sentenced to life in prison, with a possibility of parole after 40 years. He was 15 years old when he killed girlfriend Karen Perez on May 27, 2016.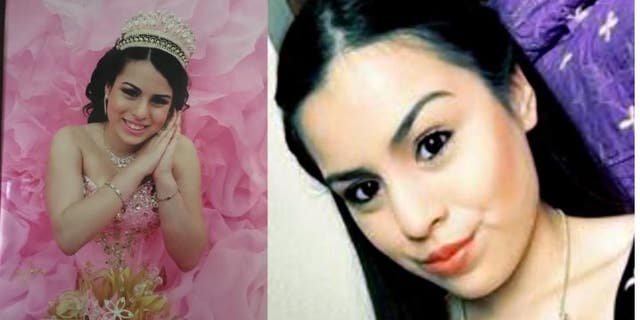 Perez's body was found stuffed in a cabinet under the sink of a vacant apartment in Houston.
'I DON'T WANT TO DIE,' TEENAGE GIRL PLEADED TO BOYFRIEND WHO RAPED, MURDERED HER
"I've tried several capital murder cases. But the recording of Karen being raped, and pleading for her life before she was so viciously murdered, will stay with me for the rest of my life," Assistant District Attorney Jennifer Meriwether said in a statement.
Police found a video on Campos' cell phone capturing Perez's last moments. As previously reported, Perez's voice could be heard calling him by name and telling him she didn't want to have sex. Campos can be heard beginning to choke Perez as she says, "I don't want to die, Jesus."
Jurors were also shown graphic images Campos shared of Perez after he killed her.
TEXAS STATE LAWMAKER WINS RE-ELECTION FROM HIS JAIL CELL
Perez was a freshman at South Houston High School at the time she disappeared, just days after she turned 15. Three days after a search for the missing teen, Campos told his father "she is not alive," the Houston Chronicle reported. The father took his son to the police station to confess, however, Campos claimed he did not know anything or where Perez was, saying he last saw her at a taco stand the day she vanished.
A teen contacted Texas EquuSearch saying he was with Perez and Campos when they all went to an abandoned apartment. The teen said he and a few others from the group left the apartment but Perez and Campos stayed behind. The tip helped lead authorities to Perez's body.