Homicides spike in DC and Baltimore, defying downward trend in other big cities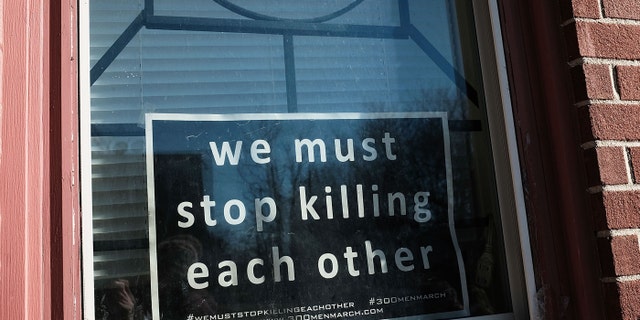 Homicides surged about 40 percent last year in the nation's capital while nearby Baltimore continued to notch almost one killing per day — defying the downward trend in other big U.S. cities.
According to The Washington Post, a total of 160 homicides as of Monday night was driven by the more frequent use of guns in crimes.
Law enforcement officials told the newspaper that petty disputes between people who already know each other and are armed account for many of D.C.'s killings.
CLICK HERE TO GET THE FOX NEWS APP
Despite that, the city also saw its share of heartbreaking, seemingly random deaths.
One especially wrenching c ase involved a 10-year-old girl named Makiyah Wilson who was shot and killed as she clutched a $5 bill to buy a treat from an ice cream truck in July. Police have made several arrests in that case.
"I'm horrified," Langston Civic Association President Sydelle Moore told WJLA regarding the homicide spike. "Everyone is afraid."
Officials would like to see the homicide trend change in 2019.
"When you look at our known homicide offenders in the city, about 40 percent of those have a prior gun arrest," D.C. Police Chief Peter Newsham told the Post. "At all levels of the criminal justice system, we have to do better."
Neighboring Baltimore has reportedly seen the greatest raw number increase in killings of any other city than Chicago, which has four times the population.
In 2011, there were 211 homicides in Baltimore; by last year, that number had risen to 307.
NEW STATE LAWS FOR THE NEW YEAR: GUN RIGHTS, ABORTION AND WAGES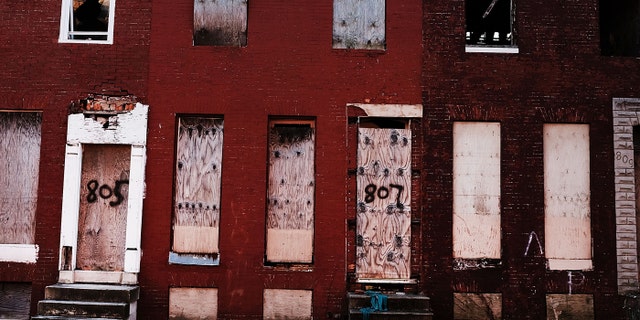 In Baltimore's case, the Post reports, the wave of violence began not long after the April 2015 death of Freddie Gray, who suffered a severe neck injury and lost consciousness while he was handcuffed and shackled inside the back of a police van.
"It's an open market, open season for killing," Daphne Alston, whose son Tariq was murdered in 2008, told the publication. "After Freddie Gray, things just went berserk."
Authorities said that poor relations between community members and law enforcement officers, along with homicide detectives who are simply overwhelmed with caseloads, fed into the problem.
OVERFLOWING GARBAGE, FECES PROMPT YOSEMITE NATIONAL PARK OFFICIALS TO CLOSE SOME AREAS
"Our clearance rate isn't what I think it should be," Baltimore Police Commissioner Gary Tuggle, who has been running the department on an interim basis since May, said in an interview with the Post. "We've got a really, really talented homicide unit, but we're understaffed."
In Baltimore, each detective is responsible for about nine homicide cases in addition to other "suspicious death" cases. However, a Post analysis found that big police departments with success in making arrests tend to assign detectives "fewer than five cases a year."
Residents say that understaffing often means there's little chance for justice to prevail. It also contributes to Baltimore's shockingly low arrest rate, which has not gotten above 30 percent since plummeting in 2015 following Gray's death.
"This boils down to the relationship between communities and police," Tara Huffman, director of criminal and juvenile justice programs at Open Society Institute-Baltimore, said. "They need people to come forward, they need people to answer the door when they knock, and they need people to talk to them on the scene."