FOX NEWS FIRST: White House and FBI clash over surveillance memo; GOP doctor-lawmakers heroes in train crash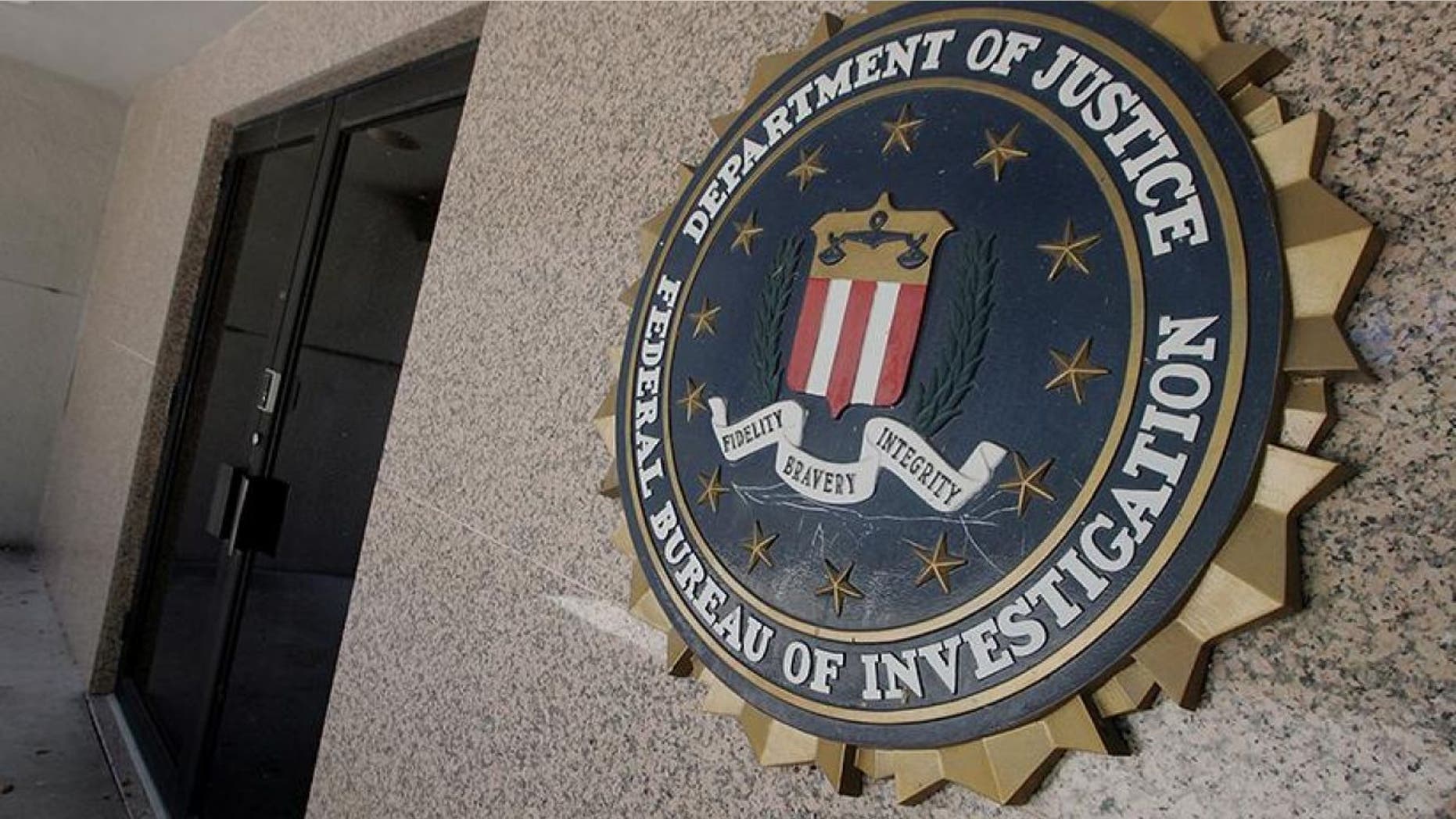 Welcome to Fox News First. Not signed up yet? Click here.
Developing now, Thursday, Feb. 1, 2018
The FBI and White House clash over the anticipated release of a controversial GOP memo that alleges government surveillance abuses 
A transcript of a House intel panel meeting this week shows Democrats accusing Republicans of crafting the document to benefit President Trump
Former FBI Deputy Director Andrew McCabe knew about thousands of Hillary Clinton emails a month before the FBI alerted Congress, a report says
GOP doctor-lawmakers emerge as heroes after a Republican train collides with a truck, leaving one dead and several injured
Exclusive: Three sex abuse victims of disgraced former USA Gymnastics doctor Larry Nassar speak out to Fox News' Martha MacCallum
THE LEAD STORY - FBI OBJECTS TO SURVEILLANCE ABUSE MEMO'S RELEASE: The FBI balked at the possible release of a classified memo that purportedly reveals government surveillance abuses, citing "grave concerns" about its accuracy and national security. However, White House Chief of Staff John Kelly told Fox News the memo will be made public "pretty quick" so "the whole world can see it." ...  "With regard to the House Intelligence Committee's memorandum, the FBI was provided a limited opportunity to review this memo the day before the committee voted to release it," the FBI said in a statement. "As expressed during our initial review, we have grave concerns about material omissions of fact that fundamentally impact the memo's accuracy." Nonetheless, Kelly told Fox News in an exclusive interview that White House national security aides have been reviewing the memo and that it will be released soon. The FBI's claim that the memo involves "omissions of fact" came a day after a source told Fox News that two senior FBI officials reviewed the memo and "could not point to any factual inaccuracies" in the memo itself.
The sparring between the White House and FBI came as the House Intelligence Committee on Wednesday released a 51-page unclassified transcript of the contentious meeting this week between Republicans and Democrats, during which members voted to publicly release the memo. The transcript shows Democrats strongly objecting to the release, accusing Republicans of producing the memo to benefit President Donald Trump. After finishing his State of the Union address on Tuesday, Trump was overheard telling a GOP lawmaker he is "100 percent" behind releasing the memo.
WHAT DID MCCABE KNOW?: Former FBI Deputy Director Andrew McCabe knew of thousands of emails related to the Hillary Clinton private server investigation for at least a month before then-FBI Director James Comey informed Congress, The Wall Street Journal reported late Wednesday ... That lag is the subject of an investigation by Justice Department Inspector General Michael Horowitz as part of a wider probe into the FBI's actions prior to the 2016 election. The Washington Post was the first to report that McCabe, who left his position Monday ahead of his planned retirement, effective March 18, was a focus of Horowitz's investigation. The timeline of when the emails were discovered on the laptop of former Democratic Rep. Anthony Weiner emerged in text messages between FBI officials Peter Strzok and Lisa Page, the Journal reported.
MEDICINE BEFORE POLITICS: Congressional GOP lawmakers with medical experience put their skills to work after a train carrying dozens of them crashed into a garbage truck in rural Virginia, killing one person in the truck and injuring others ... The accident took place in Crozet, Va., near Charlottesville. The chartered train had been carrying members of Congress to a Republican retreat in West Virginia. In the aftermath of the wreck, a number of lawmakers, including those who practiced medicine before politics, were seen caring for those with injuries. For some, it evoked memories of last June's GOP congressional baseball-field shooting, when House Majority Whip Steve Scalise and several others were shot during a morning practice. In a phone interview on "Your World with Neil Cavuto" on Wednesday, U.S. Rep. Brad Wenstrup described how the doctors on-board, including both lawmakers and at least one spouse, tried to get off the train as quickly as possible to help.
FOX NEWS EXCLUSIVE - NASSAR'S VICTIMS RELIVE HORROR: Three of disgraced athletic doctor Larry Nassar's victims spoke exclusively to Martha MacCallum on "The Story" on Wednesday ... Nassar is accused of sexually abusing 300 young victims and was recently sentenced to up to 175 years in prison for a portion of the incidents. MacCallum spoke with Jeanette Antolin, Matie Larson and Jamie Dantzscher - three gymnasts who were subjected to sexually invasive "treatments" by Nassar. Antolin said Nassar was able to gain her trust as a young athlete by being the only adult who was "nice" to her. Larson said Nassar often sexually assaulted her during what he called "treatments" at a Texas ranch owned by Romanian-American gymnastics coach and Olympics commentator Bela Karolyi. She said she spent a lot of time in what was called the "treatment room," where Nassar would sexually violate her on a table while other gymnasts and even coaches were in the another part of the room.
AS SEEN ON FOX NEWS
THE OPPOSITION PARTY: "I just think the Democrats look like the media - out of touch with the American people." – Jesse Watters, on "The Five," saying that it was acceptable for Democrats not to cheer everything President Trump said in the State of the Union address, but that staying silent for obvious successes "make them look like they're rooting against America." WATCH
BLACK CAUCUS OUT OF TOUCH?: "These people are back in the 60s. This is 2018. We are in a new era, a new America. This man is truly making America great again. Why wouldn't you be happy with us having more money in our pockets? [Democrats] want to hand you crumbs." –  Lynette Hardaway of social media stars Diamond & Silk, on "Fox & Friends," sounding off on the Congressional Black Caucus notably remaining seated during the State of the Union address when Trump touted record-low African-American unemployment. WATCH

ACROSS THE NATION
Sen. Bob Menendez will not face new trial in bribery case, feds say.
Nashville council may probe whether mayor's affair was 'on taxpayers' dime.'
San Francisco will wipe out thousands of marijuana convictions dating back decades.
COUNTDOWN TO SUPER BOWL LII
Super Bowl Airbnb hosts set for major payday in Twin Cities.
Should Super Bowl Monday be a national holiday?
Wendy's attacks McDonald's in new Super Bowl ad.
MINDING YOUR BUSINESS
Amazon now the world's most valuable brand: study.
PayPal's shares fall after eBay announces new payment partner.
Trump's economy vs. Obama's: Manufacturers cite 'confidence' as biggest difference.
NEW IN FOX NEWS OPINION
Congress must end taxpayer-funded sexual harassment settlements.
Congress must act to bring civil legal aid to every homeless and struggling veteran.
Joy Villa: Why I choose life over abortion -- The incredible journey that began for me at 20.
HOLLYWOOD SQUARED
Rose McGowan gives impassioned response to Harvey Weinstein's rape denial.
Russell Simmons removed from Oprah's latest book following sexual misconduct claims.
Charlie Daniels tells Chuck Schumer to speak about American veterans in the same way he speaks 'about illegals.'
DID YOU HEAR ABOUT THIS?
PICS: The stunning Super Blue Blood Moon.
Facebook enables 'fake news' with its digital advertising platform, report says.
Teenager with scalp condition shaves her head after being attacked by bullies, feels 'free.'
STAY TUNED
On Fox News:
Fox & Friends, 6 a.m. ET: Sen. Bill Cassidy opens up about the train crash involving several GOP lawmakers; Judge Andrew Napolitano on the debate over the FISA surveillance memo; A student who taped a Calif. teacher's anti-military rant shares his story; Eli Manning previews the Super Bowl.
Tucker Carlson Tonight, 8 p.m. ET: Rep. Steve King on the debate surrounding the possible release of an allegedly damning FISA memo.
Hannity, 9 p.m. ET: Guests include Michelle Malkin and Mike Huckabee.
On Fox Business:
Mornings with Maria, 6 a.m. ET: Guests include: Brian Billick, Super Bowl winning coach; Al Guido, San Francisco 49ers president; Marc Lotter, former special assistant to President Trump and former press secretary to Vice President Pence; Haley Barbour, former Mississippi governor.
Varney & Company, 9 a.m. ET: EPA Administrator Scott Pruitt.
Cavuto: Coast to Coast, Noon ET: Actor John Ratzenberger.
On Fox News Radio:
The Fox News Rundown podcast: The conflict in Afghanistan is now America's longest war, and on Monday President Trump ruled out peace negotiations with the Taliban. Fox News Pentagon producer Lucas Tomlinson and John Bolton, former U.S. ambassador to the U.N., discuss a way out of this 16-year war. Amazon has decided to partner with Berkshire Hathaway and JP Morgan Chase to form a health care company. Health care consultant Dr. Robert Sorrentino and Baruch College professor Jonathan Engel weigh in. Plus, commentary by Fox News Radio talk show host Todd Starnes.
Want the Fox News Rundown sent straight to your mobile device? Subscribe through Apple Podcasts, Google Play, and Stitcher.
The Brian Kilmeade Show, 9 a.m. ET: EPA Administrator Scott Pruitt on the Clean Air Act; Rep. Cathy McMorris Rodgers on Trump's State of the Union fallout, the train crash involving GOP lawmakers and the FISA memo debate; Ron Jaworski and Dhani Jones take a sneak peek at Super Bowl LII.
#OnThisDay
2013: Hillary Rodham Clinton formally resigns as America's 67th secretary of state, capping a four-year tenure.
2003: The space shuttle Columbia breaks up during re-entry from space, killing all seven of its crew members.
1960: Four black college students begin a sit-in protest at a Woolworth's lunch counter in Greensboro, N.C., where they'd been refused service.
Fox News First is compiled by Fox News' Bryan Robinson. Thank you for joining us! Enjoy your day, and we'll see you in your inbox first thing Friday morning.