FOX NEWS FIRST: Ex-FBI informant cleared to testify about Obama-era uranium Russia deal; Law broken in Clinton, DNC funding of Trump dossier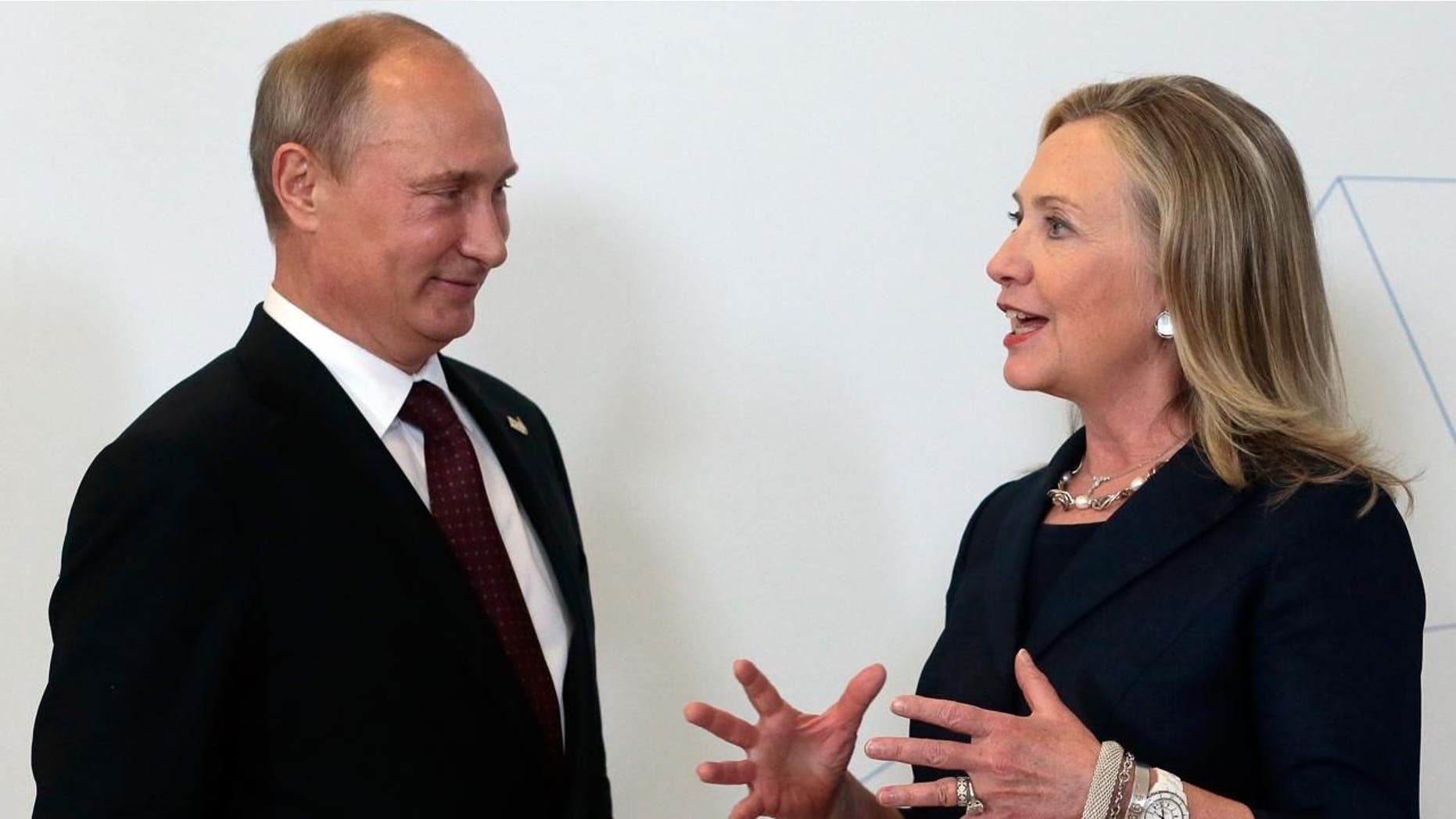 TOP OF THE MORNING
Welcome to Fox News First. Not signed up yet? Click here.
Developing now, Thursday, Oct. 26, 2017:
Ex-FBI informant cleared to testify about Russia/Uranium One deal
Watchdog: Clinton campaign, DNC broke law in funding Trump dossier
Fox Business Exclusive: Trump blasts Clinton, DNC's roles in dossier
New questions about security guard in Las Vegas massacre
Classified files on JFK's assassination to be released today
THE LEAD STORY: The Justice Department has lifted a gag order and cleared a former FBI informant to talk to Congress about alleged corruption and bribery in the controversial Obama-era Russia/Uranium One deal ... In a statement, the DOJ said it had authorized the informant to speak to the leaders of the Senate Judiciary Committee, House Oversight Committee, and House Permanent Select Committee on Intelligence. All three congressional committees launched investigations after the Hill reported that the FBI had evidence that Russian nuclear officials were involved in fraudulent dealings – including extortion, bribery and kickbacks – as far back as 2009.
TRUMP DOSSIER LEGAL QUESTIONS: The Democratic National Committee and Hillary Clinton's presidential campaign broke campaign finance law by failing to accurately disclose the money spent on the Trump-Russia dossier, a watchdog group says ... In a complaint filed with the Federal Election Commission, the Campaign Legal Center alleges that the DNC and Clinton's campaign committee hid the payments for Trump's dossier from public view. The Washington Post reported this week — and Fox News confirmed — that the political consulting firm Fusion GPS was retained last year by Marc E. Elias, an attorney representing the DNC and the Clinton campaign. The firm then hired former British intelligence officer Christopher Steele to write the infamous Trump dossier.
FOX BUSINESS EXCLUSIVE: In an interview on Fox Business' 'Lou Dobbs Tonight,' President Trump blasts the DNC and Hillary Clinton campaign's "disgraceful" funding of a dossier designed to sink his candidacy. ... "Don't forget Hillary Clinton totally denied this. She didn't know anything. She knew nothing," Trump tells Dobbs. "All of a sudden they found out. What I was amazed at, it's almost $6 million that they paid and it's totally discredited, it's a total phony. I call it fake news. It's disgraceful." Trump said the Clinton camp is now trying back away from the now-discredited dossier that contained allegations that the Russian government had compromising information about him and was trying to assist his presidential campaign.
MORE LAS VEGAS QUESTIONS: The security guard wounded during the Oct. 1 Las Vegas massacre traveled to Mexico less than a week after the shooting, sparking new questions ... Tucker Carlson told viewers an anonymous source had provided a Customs and Border Patrol Form showing Jesus Campos re-entering the United States from Mexico at the San Ysidro border crossing in California almost one week after the shooting. Carlson wondered how authorities allowed Campos, a key witness in the worst mass shooting in U.S. history, to leave the country. "Did they facilitate it? How did he manage to travel to Mexico? Was his employer aware that he left the country?" Carlson asked.
WHAT'S INSIDE JFK FILES? The classified files on the assassination of former President John F. Kennedy will be released today, President Trump announced on Twitter ... The move to release the government documents on the 1963 assassination could shed light on a tragedy that has stirred conspiracy theories for decades.
ABOUT LAST NIGHT
'COLLUSION' OR 'RESEARCH'?: "When the Clintons do it, it's called opposition research. When Trump didn't do it, it's called collusion." – Jesse Watters, on "The Five," arguing there is a double standard between what is considered colluding with a foreign power and doing opposition research on a political foe. WATCH
WHY URANIUM ONE MATTERS: "The media has been wrong about the Trump-Russia collusion for over a year. America's national security was sold out." – Sean Hannity, on why he believes the Uranium One deal is one of biggest scandals in U.S. history, in his opening monologue on "Hannity." WATCH
MINDING YOUR BUSINESS
Trump 'thinking about' Janet Yellen for Fed chair.
Trump, GOP at odds over using 401(k)s to pay for tax cuts.
Saudi citizens plagued by new taxes, high unemployment after oil prices collapse.
NEW IN FOX NEWS OPINION
Masculinity isn't the problem. Power is.
Judge Napolitano: Why are Swiss bankers on trial in the U.S. when they didn't violate any Swiss law?
Newt Gingrich: Left-wing education cheats children.
HOLLYWOOD SQUARED
Corey Feldman claims he's being targeted for death for trying to expose Hollywood pedophile ring.
Dolly Parton details horrible childhood injury on Dr. Oz.
Ellen DeGeneres slammed on Twitter over sexist tweet to Katy Perry.
DID YOU HEAR ABOUT THIS?
Waiter: MLB catcher Bruce Maxwell made up story about service refusal over anthem protest.
Kellogg's called out for 'racist' cartoon on cereal box.
Here's a wild explanation for why we haven't discovered aliens yet.
STAY TUNED
On Fox News:
Fox & Friends, 6 a.m. ET: House Oversight Committee Chairman Trey Gowdy and Senate Judiciary Committee Chair Chuck Grassley on the new investigations on the Obama-era Uranium One deal and the push for a special counsel.
Tucker Carlson Tonight, 8 p.m. ET: Dr. Michael Baden, chairman of the House Select Committee on Assassinations, gives special insight on the release of the JFK files and their revelations.
On Fox Business:
Mornings with Maria, 6 a.m. ET: Day 3 of Maria Bartiromo's live broadcast from the financial summit in Saudi Arabia. Her guests include: Andrew Liveris, Dow Chemical CEO; Brendan Bechtel, Bechtel CEO; Peter Thiel, venture capitalist and partner, Founders Fund; House Budget Committee Chairwoman Diane Black; Tom Farley, NYSE president.
Cavuto: Coast to Coast, Noon ET: Sen. Marco Rubio takes on Trump's war with Sens. Bob Corker and Jeff Flake and their decisions to retire.
Making Money with Charles Payne, 6 p.m. ET: Oklahoma Attorney General Mike Hunter, who filed a lawsuit against pharmaceutical companies, explains why he is seeking criminal charges against the opioid industry.
On Fox News Radio:
The Brian Kilmeade Show, 9 a.m. ET to Noon ET: House Intel Chairman Devin Nunes gives the latest on new investigations on the Obama-era uranium Russia deal and the FBI's handling of the case; Amb. John Bolton discusses U.S. Ambassador to the U.N. Nikki Haley's evacuation from a U.N. camp for displaced people in South Sudan.
#OnThisDay
2001: President George W. Bush signs the USA Patriot Act, giving authorities unprecedented powers against possible terrorists.
1881: The "Gunfight at the O.K. Corral" takes place in Tombstone, Ariz., as Wyatt Earp, his two brothers and "Doc" Holliday confront Ike Clanton's gang.
1861: The legendary Pony Express officially ceases operations, giving way to the transcontinental telegraph.
Thank you for joining us on Fox News First! Enjoy your day and we'll see you in your inbox first thing Friday morning.