Dog trapped on 400-foot cliff in New York rescued by cop using ropes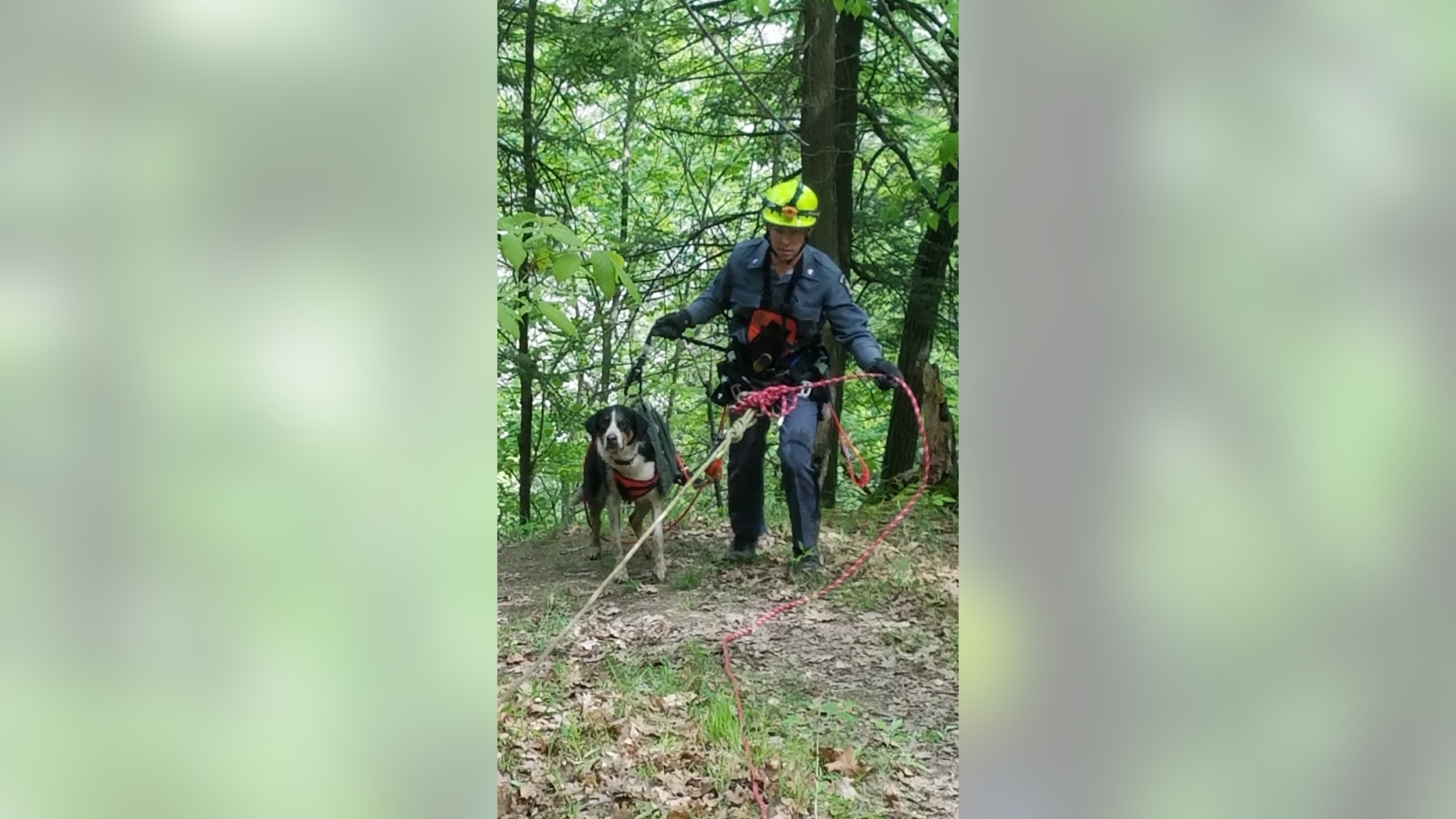 A dog stuck halfway down a 400-foot cliff in an upstate New York gorge Monday had to be rescued by a police officer who had to use a harness and ropes to find the stranded canine.
The New York State Parks office said visitors to Letchworth State Park reported the dog barking in the gorge area of Hogsback Overlook along the Genesee River, located about 30 miles southwest of Rochester.
Officials said State Park Police Sgt. Ryan Clancy was lowered down by ropes and hauled back up with the dog named Skippy, who was reported missing in the park two days earlier.
The rescue took place in an area where the gorge is "extremely steep and wooded for approximately 200 feet before it transitions to a sheer vertical shale wall several hundred feet to the bottom," according to the Parks office.
Park Police worked with the Livingston County Sheriff's Office to try to use a drone in an attempt to pinpoint Skippy, but forest canopy was too dense to find the dog. Sgt. Clancy was then lowered down and hauled back up with the canine in tow.
"This rescue is an important reminder of the selflessness, dedication and teamwork of the men and women charged with keeping New Yorkers and those who visit our great state park system safe," State Park Police Chief David Page said in a statement. "Whether it's the people who visit State Parks or their beloved family pets, these civil servants train hard and risk their lives to help others and serve New York."
The 6-year-old hunting hound-border collie mix was returned to his owner, who lives near the park, with only minor cuts and scratches.