Connecticut trooper fatally shoots man who stabbed 2 on tour bus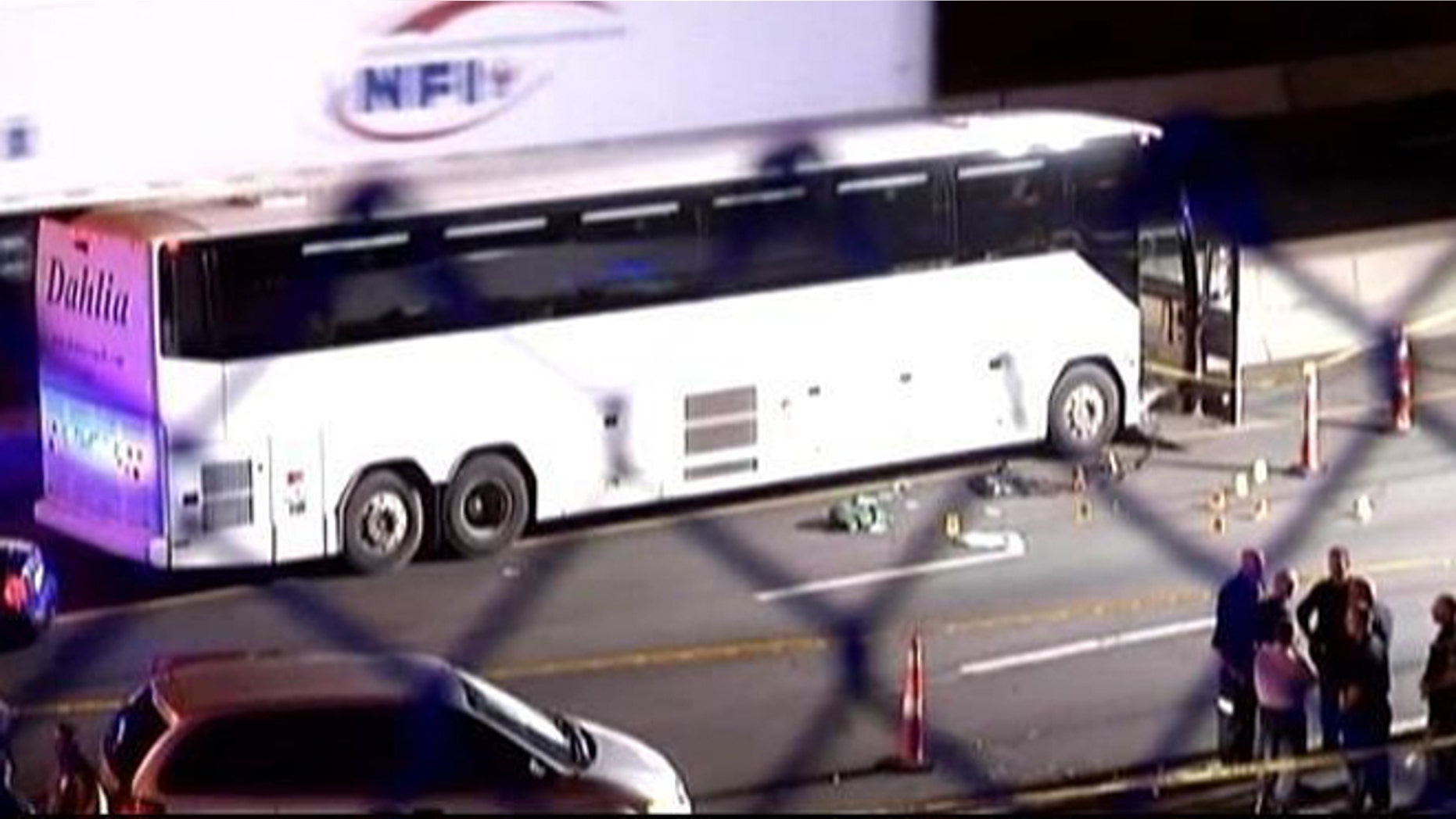 A Connecticut state trooper late Tuesday night fatally shot a man police say went on a stabbing spree on board a tour bus headed from New York's Chinatown to a casino.
MyFoxNY.com reported that the bus driver flagged down a trooper in Norwalk, on I-95, who was working at a construction site. As the trooper approached the bus, the man and another passenger who were fighting, fell out onto the pavement, police said.
The suspect, who was carrying a box cutter, approached the officer and was shot when he refused to drop his weapon, the report said.
The man died at a hospital. One person suffered non-life threatening injuries after being accidentally shot by the trooper, and two others suffered stab wounds. They were taken to Norwalk Hospital, the report said.
The trooper wasn't injured. His identity has not been released. He will be placed on administrative duty as per protocol while an investigation into the deadly incident is conducted.