The employer and neighbors of a 47-year-old man accused of killing three people inside a suburban Denver Walmart described him Thursday as a constantly "angry" man who had just quit his job.
Scott Ostrem abruptly walked away from his roofing company job hours before the attack, his former boss said.
Ostrem worked at a metal fabrication shop for the last three years without any problems, said David Heidt of B&M Roofing. He called Ostrem a quiet worker who was skilled at making metal flashing for roofs. But midmorning Wednesday, he left his work station without explanation.
Two men and a woman were killed at the store that evening.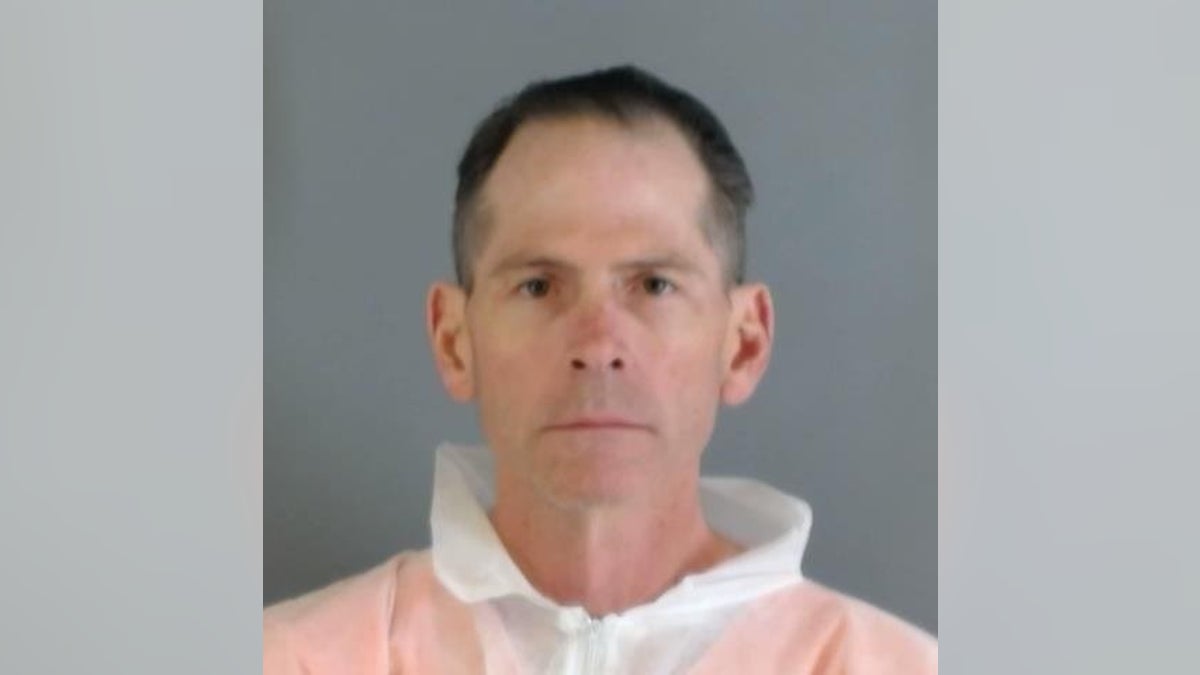 Killed were Pamela Marques, 52, Carlos Moreno, 66, and Victor Vasquez, 26, the coroner said. None were Walmart employees, and all were Hispanic.
Ostrem is white.
Though quiet at work, Ostrem's neighbors described him as a hostile loner who cursed at them and often carried a shotgun in and out of his third-floor unit.
Police arrested Ostrem, 47, following a brief chase Thursday morning in the northern Denver suburb of Thornton, several blocks from his apartment building and about five miles from the Walmart.
Ostrem was handcuffed at a crowded intersection about 14 hours after the shooting that sent dozens of shoppers and workers fleeing in panic from the busy store.
Police spokesman Victor Avila declined to say whether Ostrem had a weapon.
Ostrem was identified as a suspect after investigators reviewed surveillance video, police said, though they first had to rule out "a few" other people who drew weapons when the gunman opened fire.
Avila said he didn't know if any of the people were security officers employed by Walmart.
At the Samuel Park Apartments building where Ostrem lived, most tenants talk to each other, but renter Teresa Muniz said Ostrem never returned her greetings and swore at people for sitting on exterior stairways and leaving laundry in communal machines.
"He didn't seem to have anybody," she said. "Being angry all the time. That's what he seemed like, always angry."
Muniz said she sometimes saw Ostrem carrying a shotgun or a bow and set of arrows to and from the building, which faces the back side of a liquor store, a dollar store and a cellphone store.
Gerald Burnett, a 63-year-old retiree who lives in a first-floor unit, said he was sitting on the stairs drinking coffee one morning when Ostrem came down, told him to move and cursed at him.
"Dude had an attitude, big time," Burnett said. "He's the type of person if you said, 'Good morning,' he wouldn't say nothing. If you greeted him, he wouldn't say anything back. I just learned not to even talk to the clown."
Thornton is a mostly blue-collar community where about a third of its 136,000 residents identify as Hispanic or Latino. It's about 10 miles north of downtown Denver.
Ostrem had minor run-ins with police dating to the 1990s, including a December 1999 charge of resisting arrest in Denver that was dismissed the following year.
In September 2015, Ostrem filed for Chapter 7 bankruptcy and listed his income for the previous year as $47,028.00. He estimated that he owed more than $85,000, including credit card debt.
There was no evidence Ostrem ever had worked for Walmart, spokesman Ragan Dickens said.
Witnesses said the shooter walked calmly into the store, opened fire and fled.
Marlena and Jason Fobb said they were paying for a vacuum and contact lenses when a man at a nearby register was shot.
"We were all looking at each other like, 'Oh gosh, this is it,'" Marlena Fobb said.
The couple and others hid in a small storage room, she said. When officers arrived, they told them to "hurry and run" and not look at bodies, she added.
Ragan Dickens, Walmart's director of national media relations, said in a statement to Fox News the company was "deeply saddened by this tragic event."
"Our thoughts, prayers and condolences go out to the families who lost loved ones and to all who were impacted by what took place. We are assisting law enforcement however we can and are referring all requests for information to them," the statement read.
The Associated Press contributed to this report.