Buffalo Tops mass shooting: Payton Gendron visited area in March
Payton Gendron allegedly planned to unleash his horrific attack at a Tops Friendly Markets last week
The suspect accused of killing 10 people during a barrage of gunfire in a Buffalo, New York supermarket over the weekend visited the city in March, authorities said Monday.
Payton Gendron, 18, allegedly fired several shots in the parking lot of the Tops Friendly Market.
SUPERMARKET MASS SHOOTING: INVESTIGATION EXTENDS BEYOND BUFFALO AHEAD OF PRESIDENT BIDEN'S VISIT: LIVE UPDATES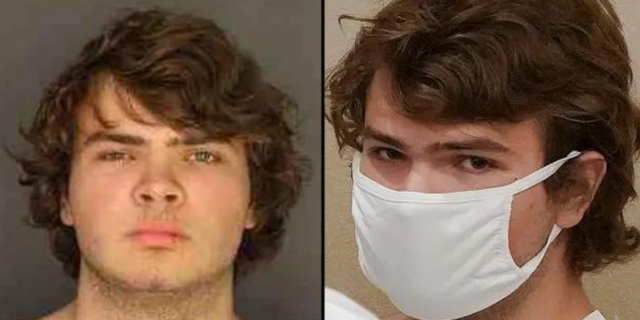 He appeared to have planned to unleash his horrific attack around 4 p.m. Friday – which he said he had determined was the busiest time of day, according to his 180-page manifesto. It's unclear, then, why he instead allegedly did so on Saturday afternoon.
He allegedly claimed in the manifesto that he chose the Buffalo Tops store because of its demographic breakdown as having "the highest Black percentage that is close enough to where I live."
Then, Gendron, who is White, pulled up to the Tops grocery store around 2:30 p.m. Saturday and immediately began firing off shots – wounding four people in front of the market before making his way inside, Buffalo Police Commissioner Joseph Gramaglia said. Three of the four victims died.
Once inside, he exchanged fire with store security guard Aaron Salter, who was a retired police officer, officials have said. Salter fired several rounds at Gendron before the suspect fatally shot him, Gramaglia said.
Two parallel investigations at the state and federal levels are being conducted, officials said.
Ten people were shot and killed. Three others were injured. Eleven of the victims were Black, officials said.
The deceased victims were identified as: Roberta A. Drury, 32; Margus D. Morrison, 52; Andre Mackneil, 53; Aaron Salter, 55; Geraldine Talley, 62; Celestine Chaney, 65; Heyward Patterson, 67; Katherine Massey, 72; Pearl Young, 77; and Ruth Whitfield, 86.
Their autopsies are expected to be completed Wednesday, Erie County Executive Mark Poloncarz said Monday. Tops announced Monday that the market involved in the shooting will remain closed until further notice.
The company said it will provide free bus shuttle service to customers from 10 a.m. to 7 p.m. to a nearby location to meet their grocery needs.
"We are working to create a fund for the families of victims and those directly impacted," the company said in a statement.
CLICK HERE TO GET THE FOX NEWS APP
Fox News' Stephanie Pagones and Michael Ruiz contributed to this report.