Arizona Sheriff: Wildfires Likely Started by Mexican Drug Traffickers, Smugglers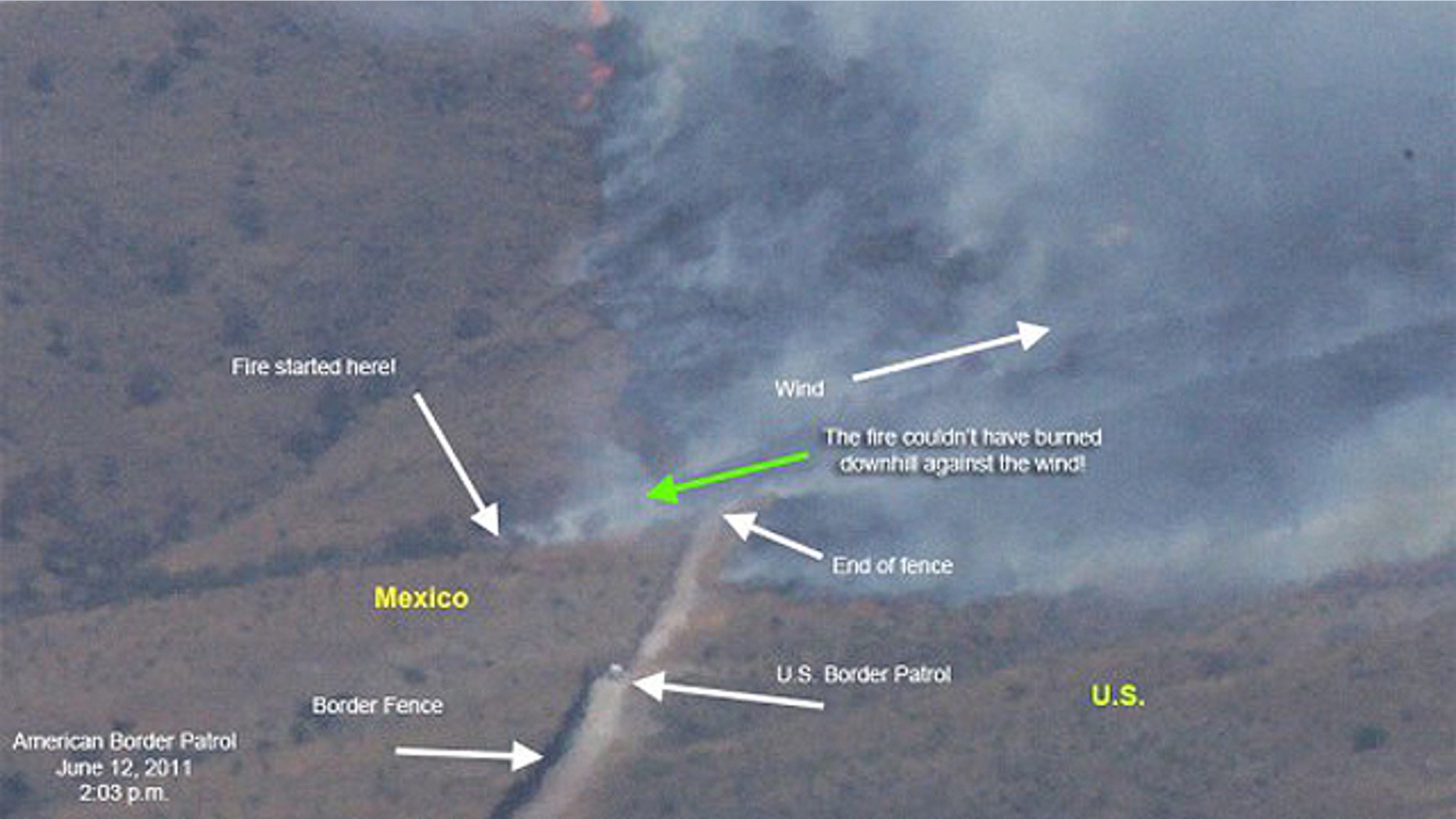 Massive wildfires in eastern Arizona that have scorched 250,000 acres were probably started by Mexican drug traffickers or human smugglers, an Arizona sheriff told Fox News on Wednesday.
During a televised interview on Fox News, Cochise County Sheriff Larry Dever said the most recent blaze -- the so-called Monument Fire -- was "man-caused" and began about a week ago near Coronado National Forest, where the border fence ends. Dever said the 4,700-acre park had been closed for days prior to the start of the fire.
"The bottom line is, there was nobody in the park [who] would've been there legally," Dever said. "There were no vehicles, no nothing.  It's a high-intensity drug trafficking and human smuggling area. We have scouts that hang out there all the time. They light signal fires, they light warming fires because it gets cold at night … There is nothing to indicate that there was any other cause. And the highest probability -- not possibility -- is that this is how this fire started."
Federal authorities have said humans started the three major wildfires currently raging in Arizona, but it remains unclear whether illegal immigrants were involved. The second major blaze, the Wallow fire, is now 58 percent contained as of Wednesday after destroying at least 32 homes and burning nearly 828 square miles in eastern Arizona and western New Mexico since late May. The Horseshoe Two, meanwhile, is now 95 percent contained after scorching 348 square miles and 23 structures since May 8.
"It's a man-caused fire," Dever continued. "Whether it was a random campfire, a signal fire, a cigarette flung by a smuggling group, or arson, there's no way to know at this point."
An aerial photograph purportedly taken on June 12 of the area by American Border Patrol, an independent organization that monitors the border, claims the blaze actually started in Mexico and traveled upwind into the United States. Dever said that was an "accurate picture" of what occurred.
"There's really only one likely source of this fire and that's someone who was moving through the area illegally," Dever told FoxNews.com during a brief interview. "It's evidence of illegal trafficking. It's the result of illegal activity any way you look at it. It wasn't naturally caused."
Dever continued: "And this isn't the first time. This has been going on for years. I'd ask anyone to present me another logical explanation."
Jeff Olson, a spokesman for the National Park Service, told FoxNews.com that the cause of the Monument Fire remains under investigation by National Park Service and U.S. Forest Service personnel.
Dever's statements came just days after Sen. John McCain ignited a firestorm of his own by saying there is "substantial evidence" that illegal immigrants were to blame for the blazes. During a weekend news conference, McCain said undocumented aliens "have set fires because they wanted to signal others … and they have set fires because they wanted to divert law enforcement agencies."
On Tuesday, following a barrage of criticism regarding those statements, McCain told NBC's "Today" show he was "puzzled" by the barrage of criticism after his remarks.
"We know that people who come across our border illegally … that these fires are sometimes, some of them, caused by this," he said. "I'm puzzled … that there should be any controversy."
McCain said he was repeating information given to him during a recent briefing with federal officials.
McCain's statements angered Roberto Reveles, the founding president of the Phoenix-based Hispanic civil rights group Somos America.
"It's his constant refrain for everything that ails mankind," he told the Associated Press. "It just seems like we have an epidemic of, 'Blame it all on the illegal aliens, blame it all on the Mexicans.' It's amazing that the public doesn't rebel against this type of scapegoating."
The Associated Press contributed to this report.