Amanda Knox slams Italian court reasoning on guilt: 'I am innocent'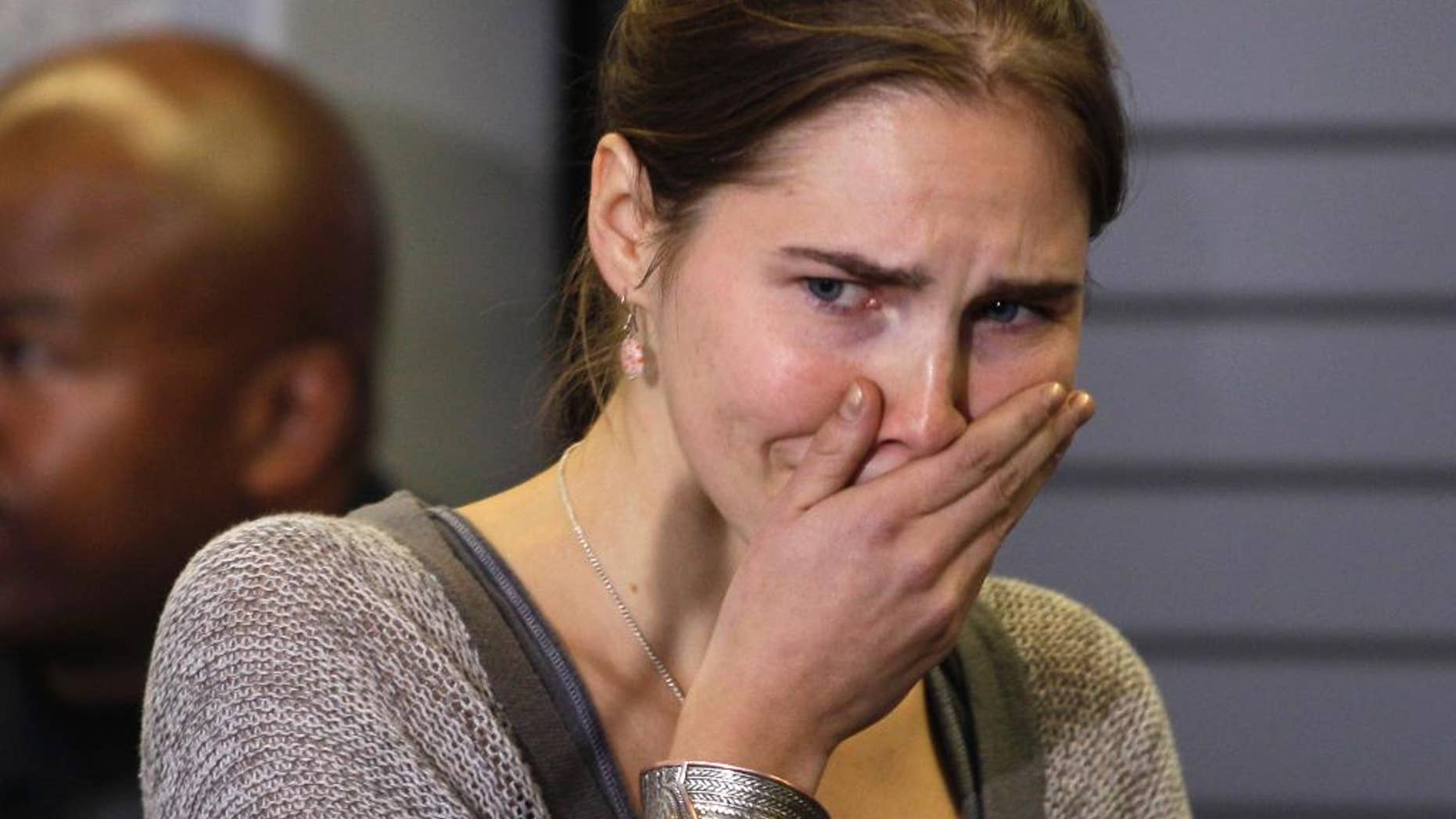 SEATTLE – Amanda Knox says an Italian appeals court's reasons for reinstating the conviction against her in the murder of her roommate are unsupported by evidence or logic.
On Monday, the court issued its explanation for reinstating Knox's conviction, saying it was she who delivered the fatal knife blow to 21-year-old Meredith Kercher in 2007.
Knox was first convicted, then acquitted, in Kercher's slaying. The acquittal was vacated last year by Italy's highest court, which ordered a new appeals trial, and she was convicted again.
In a written statement Knox said "I am innocent." She said forensic evidence refutes the appeals court's theory that more than one person attacked Kercher and that a small kitchen knife was used in the murder.
Knox says she will appeal to Italy's Supreme Court.