Alligator snarls traffic on Florida expressway during rush hour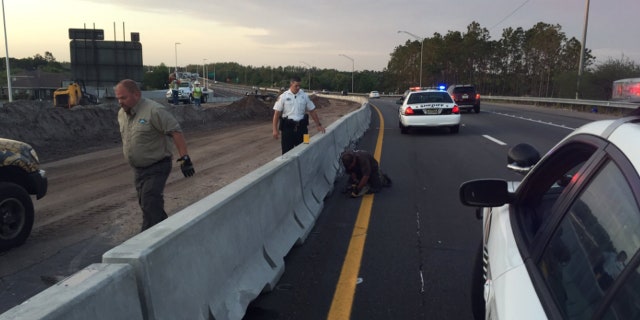 NEWYou can now listen to Fox News articles!
Authorities in Florida found themselves dealing with a different kind of obstruction on an expressway in Tampa on Wednesday.
Officials responded to reports of a large alligator around in the southbound lanes of the Veterans Expressway around 7 a.m. local time, FOX 13 Tampa reported.
Troopers with the Florida Highway Patrol had to close one lane on the highway after the 9-foot gator ended up parking himself along a concrete lane divider.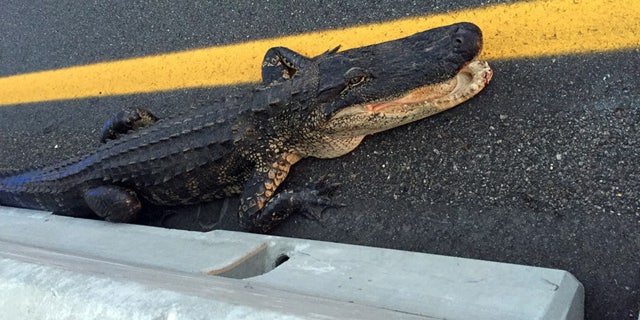 The gator was eventually trapped and removed by wildlife officials.
"Veterans Expy early morning visitor safely removed!" tweeted Sgt. Steve Gaskins with the FHP.
Florida wildlife officials have warned residents to be extra careful as gator mating season approaches.