Alligators parade across Florida golf course on video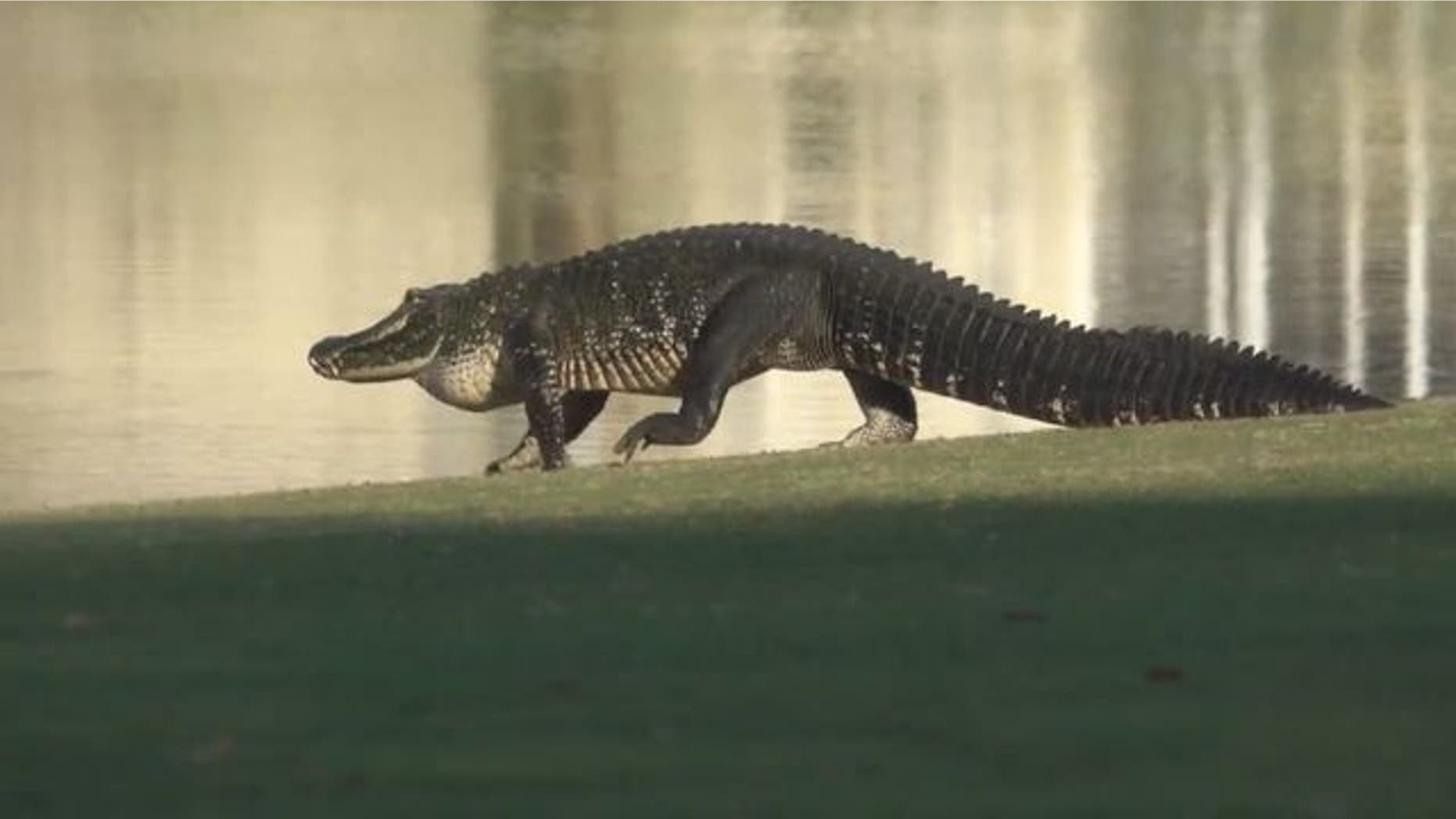 One after another, a mother alligator spent the afternoon trying to usher her babies across a Florida golf course, a day-long feat that was caught on a video posted on Facebook.
LEAP OF FAITH: TRAINER BELLY-FLOPS INTO GATOR-INFESTED POOL
Sharon Whiting says she has been watching the alligator family since the alligator had her babies in February. Sunday, Whiting noticed the alligator moving her babies across the Charlotte County golf course and took video of them, one after another, at least twelve of them, crossing the green to get to another pond.
Eventually, the babies' mother is seen joining them from the pond and leading them to their new home. "It took her all day as she had golfers to contend with," Whiting told FOX 13. "I stayed and video taped them, hiding behind the palm trees," Whiting said.
The alligator took notice of Whiting once, she said, but continued on with what she was doing.
Whiting believes they were moving from a lake that was nearly dried up to one with more water.