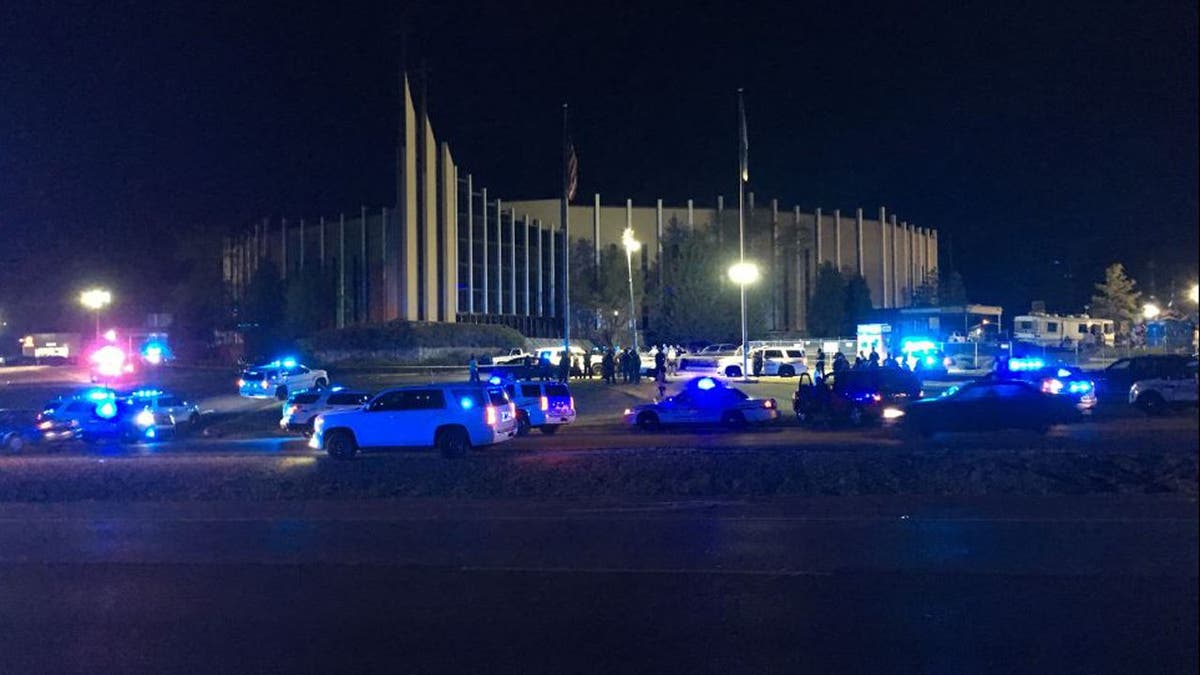 Four people, including an infant, were shot Saturday night at an Alabama church's Spring carnival, officials said.
The shooting happened around 9:30 p.m. at Cathedral of the Cross in Center Point, Ala., located northeast of Birmingham.
Authorities told FOX 6 News none of the shooting victims suffered serious injuries.
Around 900 people were at the carnival at the time of the shooting, which began Wednesday and was set to run through Easter Sunday, AL.com reported.
A pregnant woman was also hospitalized for minor injuries. Deputies told FOX 6 she was knocked to the ground by people running away from gunfire.
"This could happen anywhere, this is not just focused in on Center Point. There was security on the site, it's just when you have someone that comes into these types of events, there's the potential, unfortunately, of these things happening," Center Point Fire Chief Donnie West said.
Officials believe a fight broke out inside the carnival, and gunfire followed, AL.com reported.
Authorities have so far taken five people into custody for questioning.
Felicia Stubb, who was at the carnival with her four children when the shooting began, told AL.com a man knocked down a portion of a fence which allowed people to escape the scene.
"We were all running," she said. "I could have lost my kids and my life."
Stubb told the news outlet she's attended the festival before, and there have never been any major problems.
"I'm trying to see how they got a gun in there. Who shoots on church grounds?" she told AL.com. "It's so sad. And it's ridiculous."