U.S. Overhauls Airport Security for Incoming Flights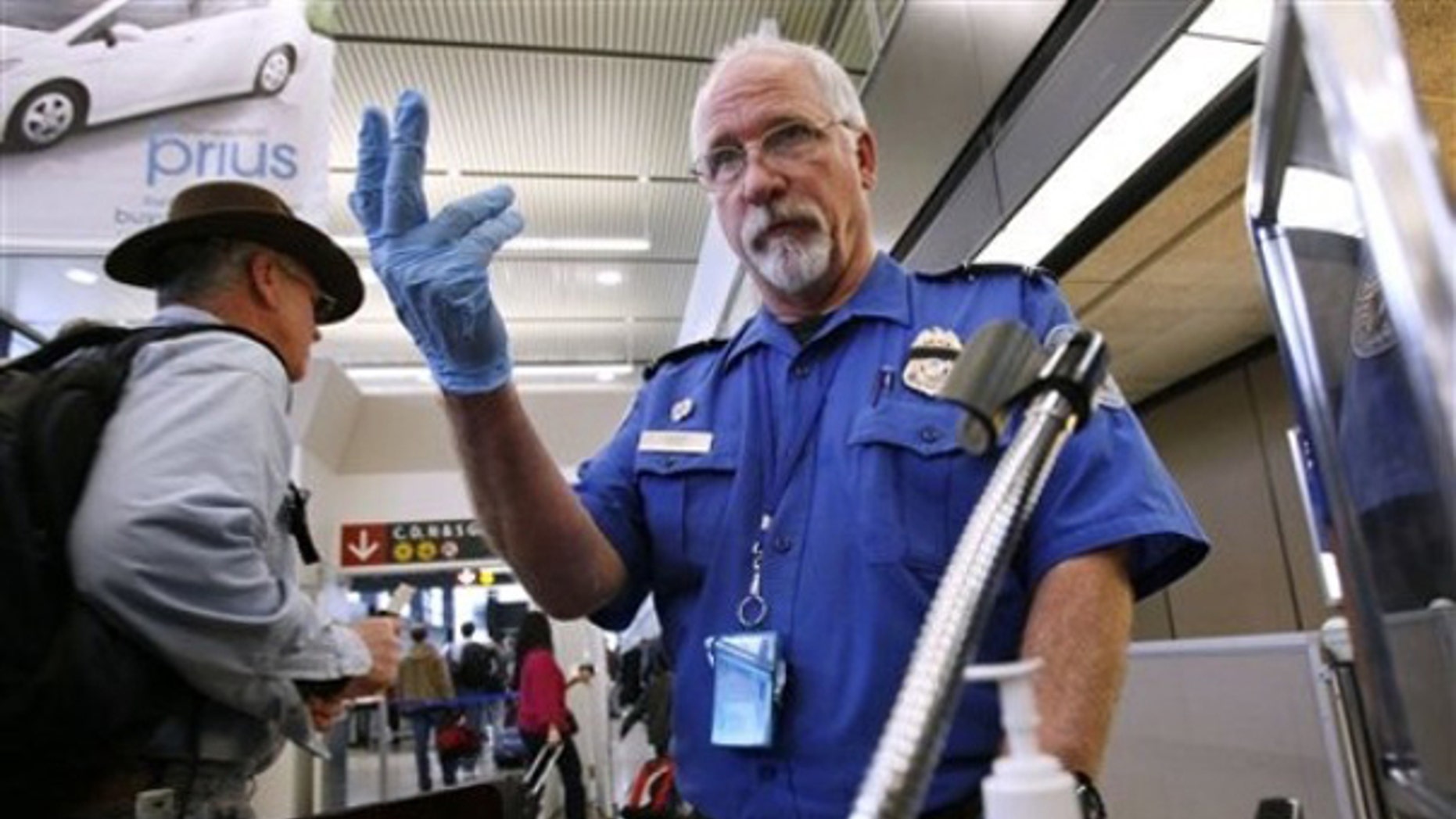 Travelers flying into the United States will be subject to selective screening based in part on whether they exhibit characteristics of suspected terrorists while travelers from more than a dozen flagged countries will no longer automatically be pulled aside, under new security changes announced Friday.
The Department of Homeland Security is adding the new layer of security measures in the wake of the attempted Christmas Day bombing of a Detroit-bound flight.
Travelers from 14 countries that have been home to terrorists will no longer automatically face extra screening before they fly to the U.S. -- a policy enacted temporarily after the failed attack.
Instead, the enhanced measures could apply to any passenger traveling by air to the United States but would not target everyone. Previously, authorities needed the name of a suspect to screen against passenger names.
"To more effectively mitigate evolving terrorist threats, these measures utilize multiple, random layers of security," a senior administration official told Fox News. "Both seen and unseen and are tailored to intelligence about potential threats."
Additional screening will be conducted on passengers traveling into the country if they match "current, intelligence-driven and threat-based characteristics," the official said.
For example, if the U.S. has intelligence about a Nigerian man between the ages of 22 and 32 whom officials believe is a threat or a known terrorist, under the new policy all Nigerian men within that age range will receive extra screening before they are allowed to fly to the U.S. If intelligence later shows that the suspect is not a terrorist, travelers will not be screened against that description.
The new procedures replace those that went into effect after the attempted bombing of a jetliner en route to Detroit on Christmas Day. Those rules required extra screening, such as full-body pat-downs, for everyone from, or traveling through, any of these 14 countries: Afghanistan, Algeria, Cuba, Iran, Iraq, Lebanon, Libya, Nigeria, Pakistan, Saudi Arabia, Somalia, Sudan, Syria and Yemen.
The White House says that individuals flying from international destinations may notice enhanced security and screening measures throughout the passenger check-in and boarding process, including the use of explosives trace detection, advanced imaging technology, canine teams and pat-downs, among other security measures.
Air carriers and foreign countries were notified of the changes on Thursday, with the new measures being implemented Friday.
The security changes are the result of the president's review of intelligence surrounding the Christmas Day incident.
The intelligence-based targeting will be in addition to screening names on terror watch lists. The government's "no fly" list of suspected terrorists, who are banned from flights to, or within, U.S. territory, has about 6,000 names.
A Nigerian man, Umar Farouk Abdulmutallab, has been charged with boarding a Detroit-bound airliner on Christmas Day with a bomb hidden in his underwear. One of the reasons the alleged bomber was able to board the flight in Amsterdam was that his name was not on a U.S. terror watch list. However, officials failed to even share a description of the suspected terrorist.
The new policy should significantly decrease the number of innocent travelers from the 14 countries who have been inconvenienced by the extra screening, the official said.
In the past three months, senior U.S. security officials have been meeting with foreign countries to discuss how to improve aviation security, and many countries have adopted enhanced screening methods, including the use of body-scanning machines.
The U.S. does not have the authority to screen passengers in foreign airports. But if air carriers do not agree to follow the U.S. guidelines for international aviation security, they could be fined and potentially banned from operating flights to the U.S.
Fox News' Dominique Pastre and The Associated Press contributed to this report.