How can solo travelers avoid dreaded single supplements?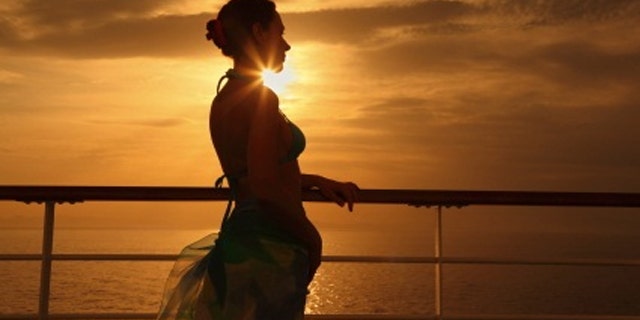 How can solo travelers avoid crippling single supplements? What type of trip do you suggest for a European vacation?
We answer these and other pressing travel questions.
Q: I am planning our family vacation in Europe in the first two weeks of August. We'd like to see Rome, Venice, Florence, Switzerland/Lucern, Paris and London. We have never been to Europe. What type of trip (escorted tour, guided tour or independent tour) do you suggest? Do you have suggestions on which web site or tour companies?
A: I would say first that two weeks isn't enough time to enjoy all those cities, and I doubt that you'd find a guided two-week tour that covered them all. You'd probably need at least three days -- including travel time -- in each city, and I'd probably save Switzerland for another visit. You could conceivably do the Italian cities you mentioned plus Paris and London in 15 days. If you're not an experienced traveler to these countries, you might want to consider consulting a travel agent. Ask friends, neighbors and work mates for suggestions. You could also join a guided tour for part of your trip and see the other cities on your own. For example, Go Ahead Tours is offering an 11-day tour of Paris, London and Rome and then at the end you could visit Venice and/or Florence independently. Tours can be pricey, however. That Go Ahead tour costs $3,700 with airfare from New York City, based on double occupancy. A great site to get ideas of where to stay and what to do is the aptly named TripAdvisor.com. And you might save money by renting short-term apartments in each city using sites like FlipKey.com or AirBnB.com, especially if there are four or more in your group. Just be careful when booking on those sites because there are scam artists exploiting visitors.
Q: You just had a great show on travel. You covered kids, insurance and even pets. But what about the solo traveler and those crippling single supplements? I have found just one company -- GAP Adventures -- that doesn't penalize the solo traveler with these fees (which can be substantial). Can you help us out with some research on other companies that welcome (instead of penalize) us?
A: As more and more travelers go solo, single supplements are a growing problem. Here's a piece offering some solutions. I've inspected the Norwegian Cruise Lines "studio" cabins mentioned in the article, and I think they're a great solution to this problem. The article mentions Grand Circle Cruise Line, but Grand Circle also offers land tours with very low or non-existent single supplements on many departures.
Q: When traveling with my brother's family we got stuck in Denver. My brother stood in a long line at customer service for Frontier who immediately turned him away saying, "You bought your ticket through a third party, we can't help you." This was close to midnight, customer service would not even hear the issue. We have to cobble together different airlines because we fly into tiny airports in southern Colorado so we do use Travelocity, Expedia or whatever -- which they were calling the third party. So how to cobble together airlines without using a third party so that we are not turned down when the trip goes awry -- particularly late at night? Do travel agents still exist?
A: You're correct that sites like Expedia and Travelocity are useful for "cobbling together" itineraries that combine flights on more than one airline to find the best fares and schedules. But those sites are indeed travel agencies. Not &quotbricks and mortar&quot travel agencies, but online travel agencies (OTAs) with 800 numbers and customer service agents. You should have or could have called them for help rather than going through Frontier. Frontier has been very aggressive in pushing consumers to buy on their own FlyFrontier.com website (by offering more frequent flyer miles, avoiding carry on bag fees, and allowing advance seat selection, among other things), and perhaps this unhelpful response was just another manifestation of this policy. In any case, at midnight in Denver there was probably little chance to be put on another flight. Depending on the cause of the problem, travel insurance might have helped defray the costs of a hotel room, meals and other expenses, but probably Frontier was under no obligation to defray those costs since there's no regulation or law requiring them to do so.
Have a question about travel or airfares? Send your questions to questions@airfarewatchdog.com and we may answer them in this column.