7 national parks to visit at least once
There's something magical about entering a national park: The knowledge that just beyond the gates, some of nature's most awe-inspiring offerings lay waiting to be explored, from 300,000-year-old volcanoes churning out red-hot lava to spectacularly carved sandstone arches to marshes teeming with wildlife like alligators and manatees. No surprise, then, that the U.S. National Parks draw more than 280 million visitors each year. While the crowds can be overwhelming in the summer, don't let that stop you from making a visit – with some advance strategies, you can still enjoy solitude. Plus, National Park Week runs through Sunday, with free admission to many national parks. No matter when you visit, though, these national treasures are sure to delight.
1. Hawaii Volcanoes National Park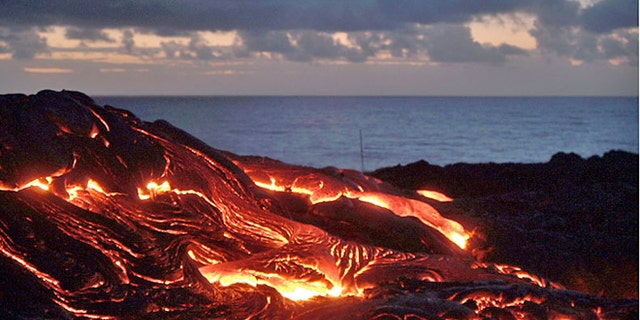 Why We Like It: For travelers looking to ratchet up the thrill factor on their national park trip, Hawaii Volcanoes National Park is just the spot to do it. Located on Hawaii's Big Island, this unforgettable destination allows visitors to get up close to the power of nature, thanks to two of the world's most active volcanoes, Kilauea and Mauna Loa, which provide jaw-dropping shows and dramatic volcanic landscapes while offering a look at the birth of the Hawaiian Islands. For hardy adventurers, day and backcountry hikes are a great way to get closer to the sights, sounds, and smells of this powerful force of nature. Permits are required, and hikers should wear sturdy hiking boots for navigating the sharp, jagged lava and long pants to offer some protection in case of a fall. Whether you're visiting the park on foot or by car, it's always advisable to check the NPS's constant updates about lava flow and other volcanic activity often while planning your trip.
Insider Tip: Lava rocks may seem like a hot souvenir to take home, but resist the temptation to tuck a few into your pocket. According to deeply revered Hawaiian beliefs, Pele, the goddess of fire and volcanoes, lives within Kilauea, and legend has it that she brings bad luck upon those who disrespect her by taking lava rocks.
2. Yosemite National Park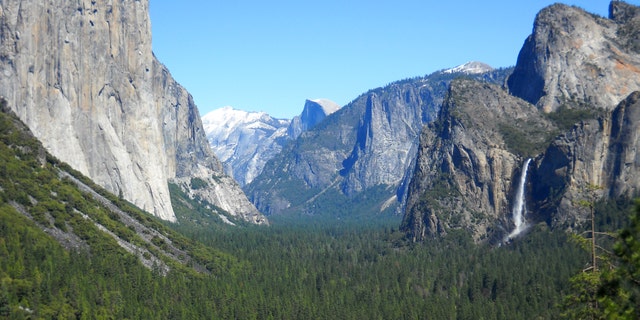 Why We Like It: Perhaps the most iconic of America's national parks, Yosemite National Park is well-deserving of the awe it garners from visitors, with its grand vistas of granite domes to the serene beauty of its many waterfalls to its wide, lush meadows. However, because the park so well-known, it can also become overcrowded and feel more like a theme park, especially during the summer. To score some solitude, visit in offseason months during the spring, fall, and winter (and during the week, if possible), and choose areas beyond Yosemite Valley, where the majority of the millions of visitors are concentrated. Among the lesser-traveled gems in the park's 1,200 square miles is Tuolumne Meadows, including its giant sequoia stand of Tuolumne Grove, which spans Tunnel Tree, whose 30-foot diameter was carved out for cars to pass through in 1878 (the tree was already dead at that point). And for a less-strenuous alternative to the increasingly popular, 17-mile Half Dome hike, Sentinel Dome, which offers similarly superb views of Yosemite's peaks and waterfalls, is an easy walk from Glacier Point Road.
Insider Tip: One of the main entrances into the park, Tioga Road, is closed throughout the winter and spring, sometimes as late as June, due to snow. In addition, several other main roads are closed and others require snow chains during the winter months; be sure to check closures ahead of time and plan accordingly.
3. Arches National Park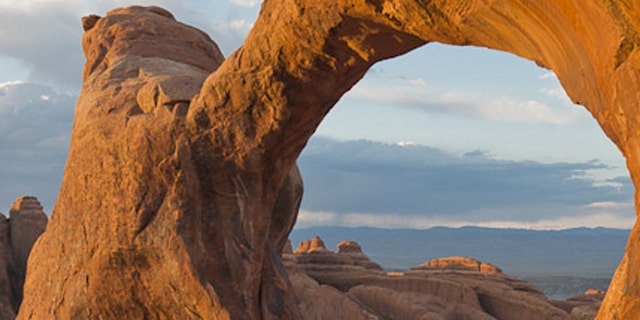 Why We Like It: Be sure the camera is charged for a trip to Arches National Park, in Utah, whose awe-inspiring red sandstone arches (there are more than 2,000), teetering rock formations, and dramatic landscapes and colors are sure to make shutterbugs giddy with delight. It's also excellent for adventurers, with myriad opportunities for hiking, camping, and mountain biking. One notable trek: Fiery Furnace, a concentrated labyrinth of narrow passages between towering sandstone walls – with no signs or trail markers to point the way. Named for the way the orange and red rocks glow like a furnace in the setting sun, Fiery Furnace is open to visitors along during a twice-daily ranger-guided tour from April through October, or with a permit (though this option is only recommended for advanced hikers with navigation skills).
Insider Tip: For more outdoor exploration, many visitors pair a trip to Arches with one to nearby Canyonlands National Park, which encompasses canyons and mesas carved by the Colorado River and its tributaries.
4. Acadia National Park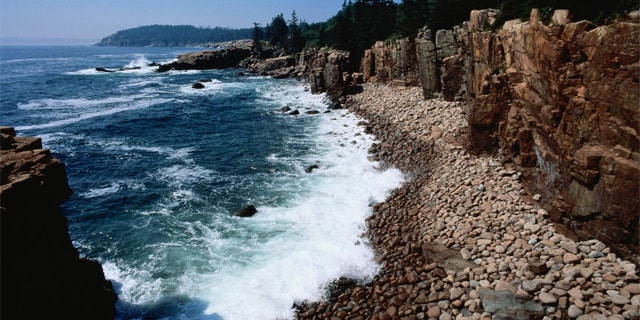 Why We Like It: A horse-drawn carriage tour – in a national park? That's just one of the unexpected offerings at Acadia, an rugged expanse of wilderness located on Mount Desert Island along the Maine coast, the first national park east of the Mississippi River. The park's 45 miles of carriage roads, a gift of oil tycoon and philanthropist John D. Rockefeller, are a draw for runners, hikers, and horseback riders, in addition to the carriage tours. Plus, more than 120 miles of hiking trails wind through the park, while two beaches make for nice swimming spots in the summer. If you happen to visit between October and March, arise early for a pre-dawn the trek up the 1,532-foot Cadillac Mountain, the highest point along the North Atlantic seaboard and one of the first places to see the sunrise in the United States.
Insider Tip: Keep an eye out for stonework features on the historic trails, which trace back to the late 1800s and early 1900s, when the trails were established by local improvement groups.
5. Yellowstone National Park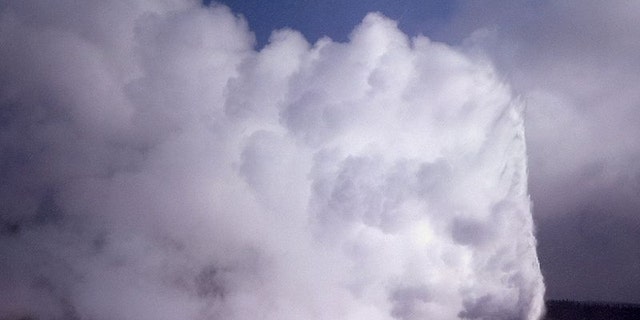 Why We Like It: With its world-famous Old Faithful geyser and herds of bison and elk roaming the wide-open expanses, Yellowstone has a pronounced Old West feel, which helped draw in more than 3.4 million visitors in 2012. However, for first-timers, its 3,500 square miles, which cross through Wyoming, Montana, and Idaho, can seem daunting to navigate, and a common mistake among newcomers is to spend too much time in the car to try to see as much as possible. Instead, pick one area and really dig in. For geothermal action, Old Faithful is a must-do, but don't miss Riverside and Castle geysers, while Fountain Paint Pot is a fascinating spot to watch the mud pots burp. For waterfalls, the Upper and Lower Falls of the Yellowstone River are easily reached from the northern loop of the park's main roadway. To see big herd animals like elk, bison, and bear, along with wolf, the Hayden and Lamar valleys are ideal.
Insider Tip: Consider a visit to Yellowstone in the winter, when there are far fewer crowds and the park takes on a peaceful, serene air amidst layers of fluffy white snow.
6. Glacier National Park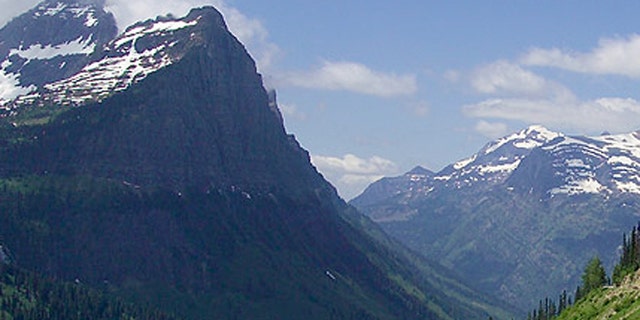 Why We Like It: While we're all for exploring national parks on foot or bikes, Glacier National Park in Montana beckons thrill-seekers with an irresistible adventure on wheels: driving the 50-mile Going-to-the-Sun Road, which offers some of the most incredible views in the Rocky Mountains. At the same time, it also offers a serious jolt of adrenaline, with sheer, stomach-turning drops leading up to the 6,646-foot Logan Pass, where mountain goats lazily graze on wildflowers in warm weather. The park also has more than 700 miles of trails that span easy walks to arduous day hikes, and its 130 alpine-fed lakes make for superb paddling.
Insider Tip: Winter weather requires closure of Going-to-the-Sun Road, so it's advisable to check NPS advisories ahead of your trip and plan accordingly.
7. Everglades National Park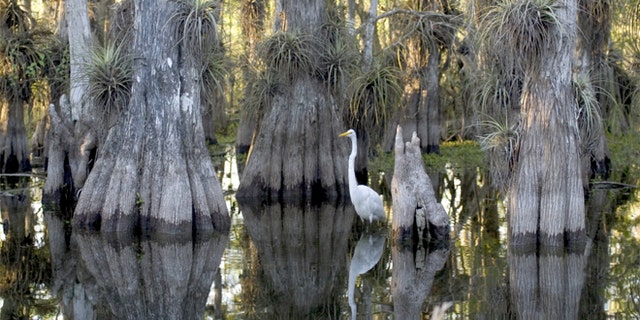 Why We Like It: For the uninitiated visitor to this national park, which is the largest subtropical wilderness in the U.S., there's a tendency to assume it's just a muggy swath of swampland. But the Everglades --with its quiet beauty, wondrous wildlife, and dozens of hiking, biking, and kayak trails – can quickly turn first-time visitors into life-long fans. Wildlife enthusiasts will find plenty to look at: American crocodiles sunning in the heat, elusive Florida panthers, West Indian manatees, and even tiny tree frogs, among many others, including endangered and threatened species. It's a paddler's paradise, too, with easily navigable "trails" (and free kayak and canoe trail maps) that wind through the peaceful mangroves swamps and freshwater marshes.
Insider Tip: Along with the incredible array of wildlife, insects in the Everglades – namely, mosquitoes – are just as prevalent. These hardy bugs seem immune to repellent, so wear moisture-wicking, long-sleeved shirts and pants to reduce your exposed skin.