Footage shows Scoot airline passenger brawling with fellow flyers before being subdued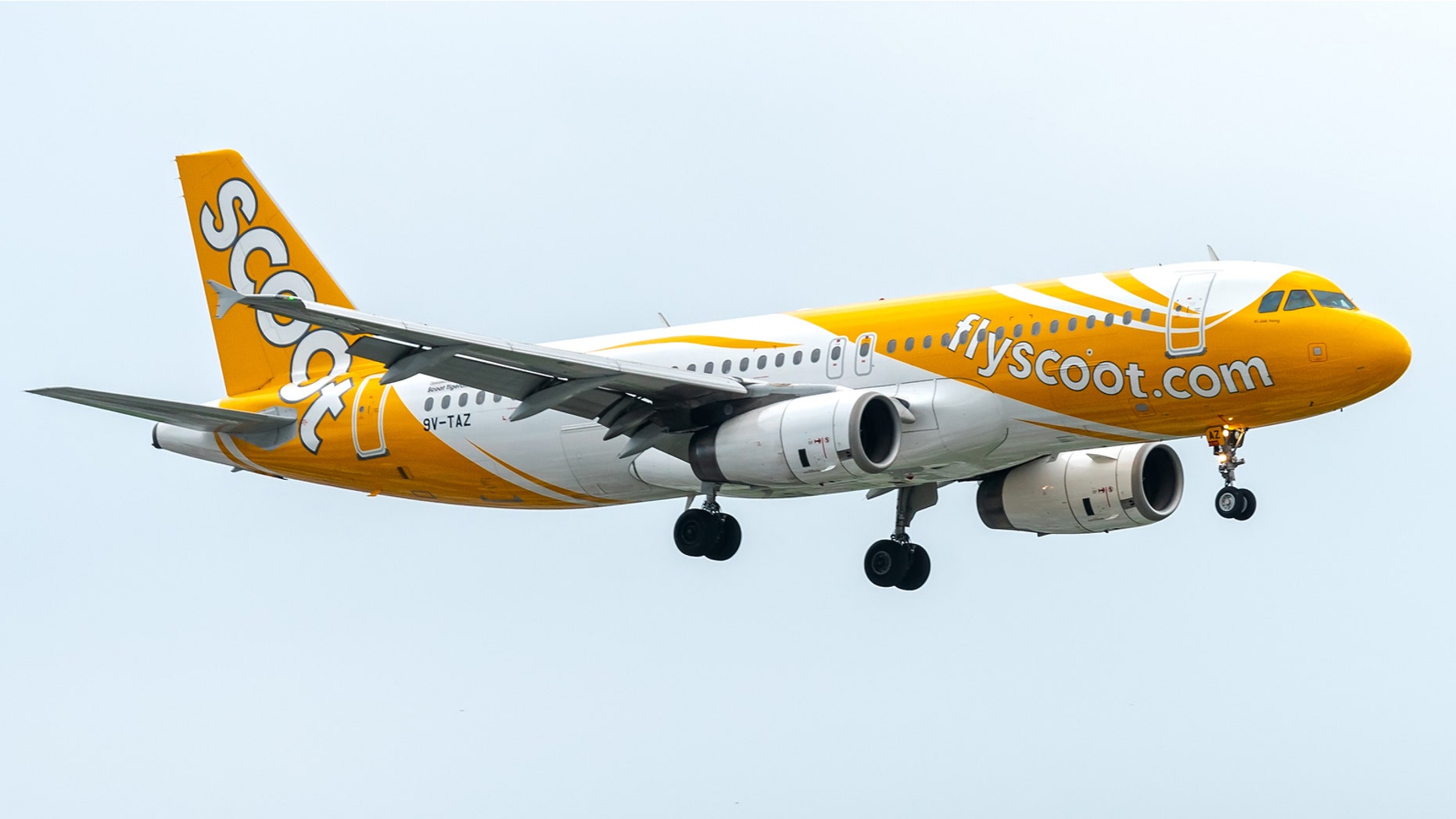 A passenger aboard a budget airline flight from Australia to Singapore needed to be physically restrained by crew and passengers after becoming aggressive and starting a midair brawl with other flyers.
The carrier, a Singapore Airlines subsidiary named Scoot, confirmed to Fox News that the Jan. 21 flight was also diverted back to Sydney due to the "disruption onboard caused by an unruly passenger."
FLIGHT ATTENDANT ACCUSES PASSENGER OF SEXUAL HARASSMENT AFTER GROSS REQUEST
In footage of the incident captured by Queensland resident Rico David Garilli, the unidentified man can be seen exchanging blows with a nearby flyer before multiple passengers pry them apart. The same man is soon seen defying the crew's orders to sit back down in his seat, and instead having another outburst — this time while shirtless.
WARNING: Clip contains strong language.
The man, now screaming, is then seen being subdued in the aisle of the aircraft by several passengers.
BRITISH AIRWAYS PASSENGER SENTENCED TO JAIL FOR ASSAULTING FLYERS AFTER GF DUMPED HIM
Scoot further confirmed that the unruly passenger was "eventually subdued with two restraining kits" and the help of five passengers.
"A decision was made to return to Sydney where he was handed over to local law enforcement. Crew checked on the passenger who had been assaulted, and he confirmed he did not need medical attention," said Scoot, in an emailed statement to Fox News.
Garilli said on Facebook that the flight, out of Queensland, was delayed, at which point he observed the unruly flyer begin to drink heavily. Garilli further said the man started acting up within 20 minutes of takeoff.
Witnesses who spoke with Australia's 9News said the man was also pouring Fanta on a fellow flyer early into the flight in an attempt to aggravate him.
Scoot, however, said the man didn't start a physical altercation until an hour and 20 minutes into the flight. The airline also stated that he "appeared normal" during boarding, though other passengers disputed this, telling 9News that they spotted him "getting quite drunk at the bar" prior to the flight.
FOLLOW US ON FACEBOOK FOR MORE FOX LIFESTYLE NEWS
Upon arrival in Sydney, the passenger was turned over to Australian Federal Police. Paramedics also transferred him to Sydney's St. George Hospital, News.com.au confirmed.
The police have not charged the man with anything, though he is undergoing a mental health evaluation, the outlet added.
CLICK HERE TO GET THE FOX NEWS APP
Passengers continuing on to Singapore were accommodated on other Scoot or Singapore Airlines' flights, Scoot confirmed.
"In Singapore, Scoot representatives met with arriving customers to assist them where necessary," the airline added.