Colorado pilot fired, loses license for unknowingly eating marijuana edible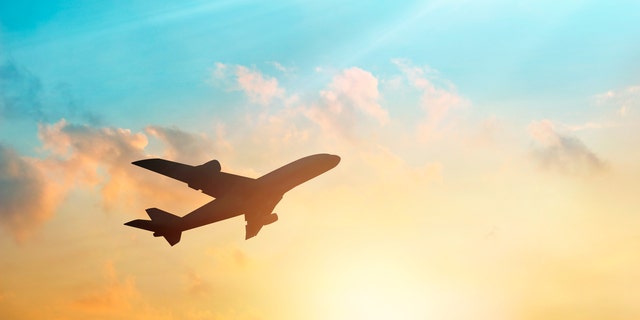 A Colorado pilot found himself without a license or a job after failing a drug test -- a situation he said he never imagined he would be in.
"'We found THC, marijuana in your urine.' For a second, I couldn't breathe," Cupps recalled of the incident to 9News. "And I said, 'Ma'am, with all due respect, I've never done any illegal substance in my life, there's a mistake here.'"
Nate Cupps said he was hired by Great Lakes Airlines as a pilot in 2017, achieving a dream he had been working so hard for.
PASSENGERS CLAIM SPIRIT AIRLINES LEFT THEM STRANDED AT LAX ON 'TRIP FROM HELL'
"I knew the hard work was going to pay off and the sweat equity that I put in was going to come about," the 29-year-old said. "I got hired. I passed my checkride. I got in. And I was in love, man."
Cupps told 9News after he was hired, he was told he would have to take a drug test.
"You just need to take a pre-employment drug test so we can get you on the line. I'm like, 'perfect man,'" Cupps said.
Cupps said he took the drug test, and got a phone call soon after telling him they found THC in his urine. After asking them to do another test, Cupps' urine came back with THC once again.
The Federal Aviation Administration notified Great Lakes, and Cupps lost his job and medical certification – meaning he could no longer fly, 9News said.
"I felt completely defeated," Cupps said. "I felt like, all this work done and now it's like to ashes. To ashes."
IRAQI AIRWAYS PILOTS SUSPENDED AFTER FIGHT BREAKS OUT IN COCKPIT AT 37,000 FEET
After Cupps was let go, he told the news organization he started thinking about how THC could have gotten into his system and then recalled he had gone to the casinos with a friend of his the weekend before the drug test.
Though the pair didn't drink, Cupps said he ate one of his friend's candies that had been left out in the hotel room.
"It just tasted like a regular piece of candy. Didn't smell like it was a THC or [a] marijuana edible. I'd never seen it in my life, man," he said. "It looked good, so I had one."
Cupps said he went to bed soon after and did not feel any different.
According to 9News, Cupps' friend later confirmed that the candies were marijuana edibles that he took for pain.
OFFICIALS SAY VAPING CO-PILOT CAUSED AIR CHINA FLIGHT TO DROP 21,000 FEET
Once Cupps discovered how he had allegedly accidentally consumed the THC, he contacted the FAA to try and get his certification back.
"My bias right off the bat is, 'The story can't be right. He's lying to me,'" Robert Sancetta, a licensed physician with the FAA who works with pilots trying to get their medical certifications back, said of Cupps' excuse, 9News reports.
"Over time, Nate appeared to be honest," Sancetta continued. "And it was a huge leap on my end to present this to the FAA as an incidental exposure."
Fortunately for Cupps, with Sencetta in his corner, the FAA agreed to restore the ex-pilot's medical certification, allowing him to fly again.
FOLLOW US ON FACEBOOK FOR MORE FOX LIFESTYLE NEWS
"Oh, I just cried man. Just kind of sobbed. In joy and in pain. This 8-month fight -- it was just grueling," Cupps said to 9News.
Sancetta told 9News most pilots that lose their medical certifications get them back, but they have to work at it.
"It's not free pass," he said.
Cupps will have to continue regular drug testing and monitoring for another year, 9News reports.