Iraqi Airways pilots suspended after fight breaks out in cockpit at 37,000 feet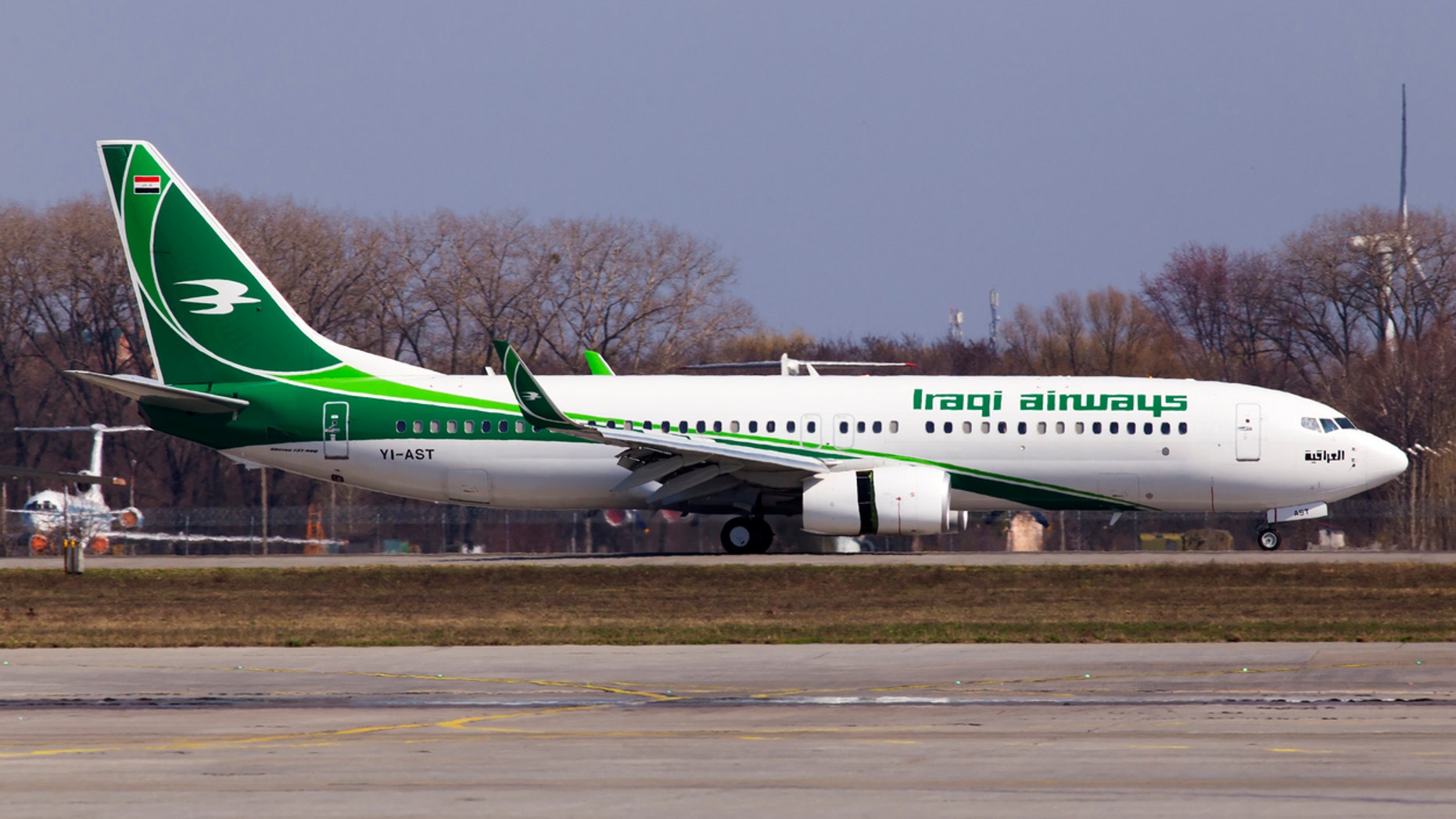 Two Iraqi Airways pilots have been suspended after an argument turned physical in the cockpit at 37,000 feet in the air, The Independent reported.
The Wednesday flight was heading from Mashhad, Iran, to Baghdad, Iraq, carrying 157 passenger when the two pilots allegedly got into a heated argument over a food tray, the publication reported.
PARTS OF AIRPORT SHUT DOWN AFTER WOMAN SLIPS THROUGH SECURITY ZONE
In a letter to Iraqi Airways management, reported by The Independent, the co-pilot said, "Conversation with the pilot became heated because he forbade an air hostess from bringing me a meal tray, under the pretext that I hadn't asked him for authorization."
According to the letter, the pilot "hit and insulted [the co-pilot], prompting the arrival of a security agent," who came to break up the fight.
Once the plane landed, the two continued to argue and "the pilot again hit and insulted" the co-pilot, the letter claims.
The co-pilot said he also hit the pilot, claiming he "had to defend [him]self."
The plane safely landed in Baghdad and none of the passengers reported injury.
FOLLOW US ON FACEBOOK FOR MORE FOX LIFESTYLE NEWS
Iraqi Airways confirmed to The Independent last week that both men are being investigated by the airline and face a possible lifetime flying ban if found guilty.
"The transport ministry has opened an investigation with the two pilots who argued with each other in-flight," the airline said in a statement.