Airline apologizes after flight attendant drops, injures passenger's baby: report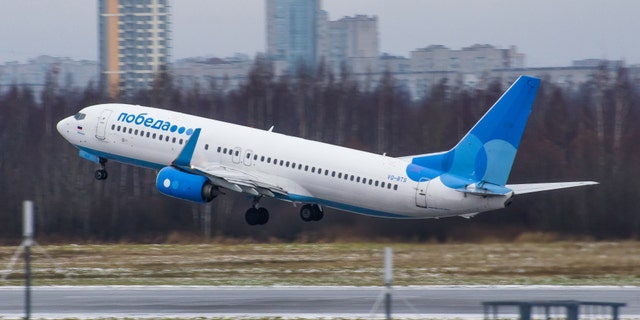 A low-cost Russian airline is reportedly apologizing for an incident which left a 5-month-old child hospitalized with severe injuries.
The woman and her child had just landed in Surgut, Russia, following a flight operated by Pobeda, an airline owned by Aeroflot, when a male flight attendant offered to carry the baby down the steps of the plane and allow the mother to handle her bags.
NEW MOM ON 10-HOUR FLIGHT HANDS OUT 200 BAGS OF CANDY, EAR PLUGS
He "sincerely wanted to help the customer," a fellow passenger told U.K.'s Mirror of the incident.
On the way down the stairs, however, the baby girl came loose from her carrier, hitting her head on the steps of the aircraft and suffering a concussion and broken nose. She was subsequently rushed to the hospital, the outlet reported.
WILD VIDEO: WOBBLY FLIGHT HAS PASSENGER SAYING THEIR PRAYERS
"We are very sorry. The accident truly did happen," the airline stated in response to the incident, per Yahoo. "A very careful investigation is being conducted now, and we will inform about the details later. The air carrier will fully compensate all the expenses associated with the treatment of the child."
The male flight attendant also tried to visit the mother and child in the hospital, reports indicate, but he was turned away.
CLICK HERE TO GET THE FOX NEWS APP
The travelers had reportedly arrived in Surgut from Makhachkala, near the Caspian Sea. A representative for Pobeda was not immediately available to comment on the child's condition.