Why your carry-on bag should be the only luggage you bring on your next trip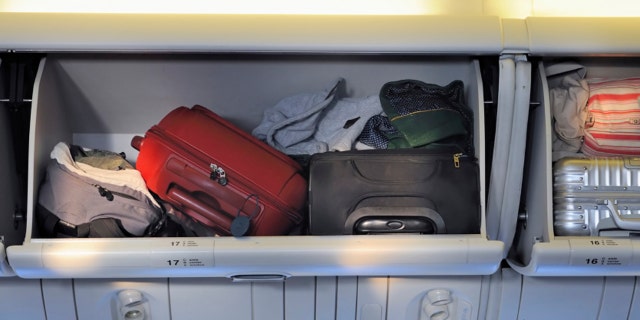 If you're the kind of person who likes to try on almost everything you own before deciding what to wear for the day, you won't be very interested in this ode to the carry-on.
On the other hand, there may be some things about traveling with a small bag — and leaving your larger luggage at home — that will surprise you.
What's great about using a carry-on bag
You can pack everything you need: You can't pack everything, but you can pack everything you need. I'm proof of this: I use the small bag on 10-day trips to Europe. I wear the bulkier stuff on the day of travel (like coats and heavy shoes) and I pack the other clothes in a zip bag and smoosh it down flat before zipping it closed. (You can shove an awful lot of these flattened clothing packs in a carry-on.) This video demonstrates exactly how it is done.
WHAT TO DO WHEN YOUR LUGGAGE GOES MISSING
It's often free: Most airlines do not charge for carry-on bags, while most do charge for checked bags — up to $25 each way. That can really add up when traveling as a family.
You get in and out of the airport early: Using a carry-on bag means you don't have to get in line when you arrive at the airport to get the bag weighed and tagged, plus you don't have to hang around the baggage carousel once you land. Carry-on users make quick entries and quick exits.
You won't lose your bag: The bag that travels by your side is the bag that cannot get lost. Yes, it is true that airlines rarely lose a bag for long (most turn up within a day or two), but who wants to start a vacation with just the clothes on your back?
You can run with a carry-on: Hope you never have to put this to the test, but when flights are delayed or cancelled, a passenger might be told his only option involves running to the next terminal, where there may be an empty seat on a plane about to take off. Clearly, a checked bag won't make that flight.
No, you won't look cheap: I've actually heard people tell me they don't want to look super-cheap by using a duffle or roomy backpack, but there are lots of other carry-on options. I've heard that high-end carry-ons from Briggs & Riley's are great (up to $549) as are Louis Vuitton's Astralis bag (up to $5,200), but look around — I don't personally have any experience with, or formally endorse, any of these products.
HOW THIEVES BREAK INTO LOCKED LUGGAGE — WITH A PEN
What's not so great about using a carry-on bag
You cannot pack everything you want: Some people have to bring everything they own (or at least everything they love). In such cases, a carry-on won't work.
It's not always free: Some airlines (like Frontier and Spirit) charge for all bags, and Spirit often charges a couple of bucks more for a carry-on than a checked bag.
Bathrooms and snack bars can be a tight squeeze: If you're traveling by yourself, you will have to learn how to maneuver with a carry-on in the tight confines of restrooms or news/snack shops. But yes, it can be done.
Sometimes a carry-on is considered a checked bag: If you overpack your carry-on or use one that's larger than the airlines' size/weight limits, a gate agent may relieve you of your bag during boarding. In most cases, you won't have to pay a fee when they take it to stow in cargo, but you won't have it beside you, so be sure and remove must-haves like electronics, snacks and medications before you hand it over.
FOLLOW US ON FACEBOOK FOR MORE FOX LIFESTYLE NEWS
Bottom line
I recommend leaving the big suitcase at home, because there are just too many good reasons to use a smaller bag — and most of them mean less stressful travel. And who doesn't want that?